When it comes to encasing your body head to toe in a narrow, black cashmere sheath, it takes some mighty special accessories to give the eye something to focus on, other than a black abyss of fabric.
My newly darkened hair, again, lends itself to bringing a bit more of that Morticia Addams look into my outfits. Pale, white skin and black hair is such a heady mixture. I only wish I was born with an extreme of both. But instead, bottle dye and Scottish, pasty skin is as close as I get, but it'll do. At least it's made somewhat more effective with the black shroud.
My shoes are kept sensible, with some Topshop boots but for my accessory drama it could only be my beloved, and extremely special, Fannie Schiavoni chainmail top. The plainess of the black cashmere provides the ideal canvas for this beauty.
Whenever I wear this, I feel like a warrior princess in some gothic tale, who rides a pale white horse through misty hills, under an overcast, oppressive grey sky. It's the perfect accessory, the perfect piece to let your imagination run wild.
Some studded half gloves, black sunnies and my obligatory cross provides the full stop to this black outfit.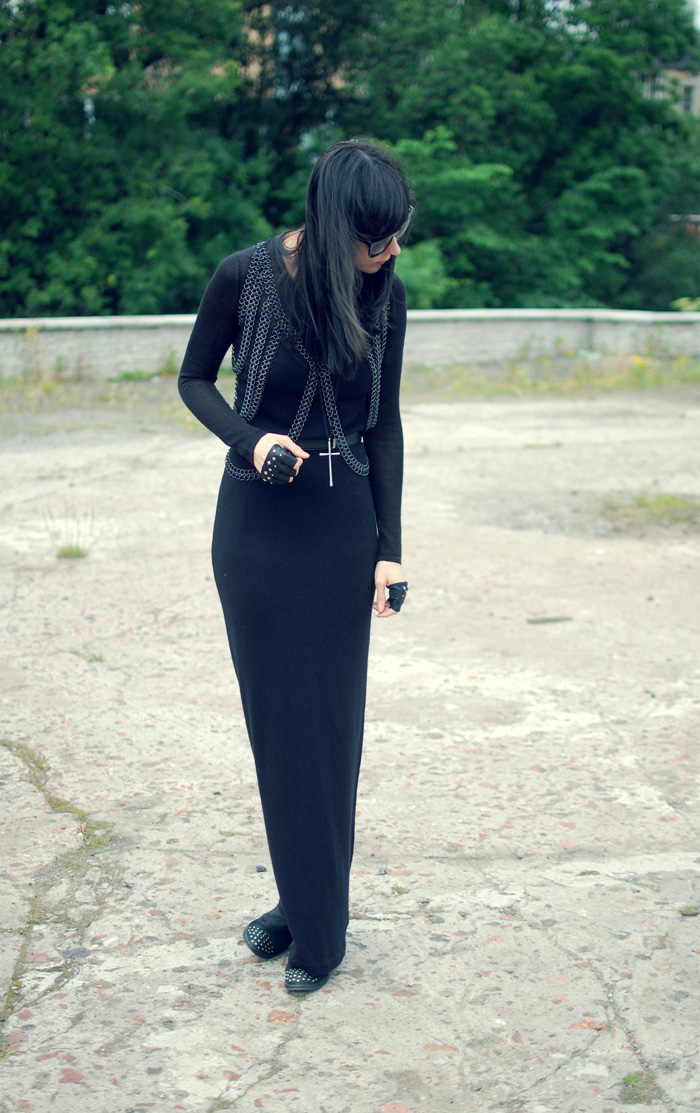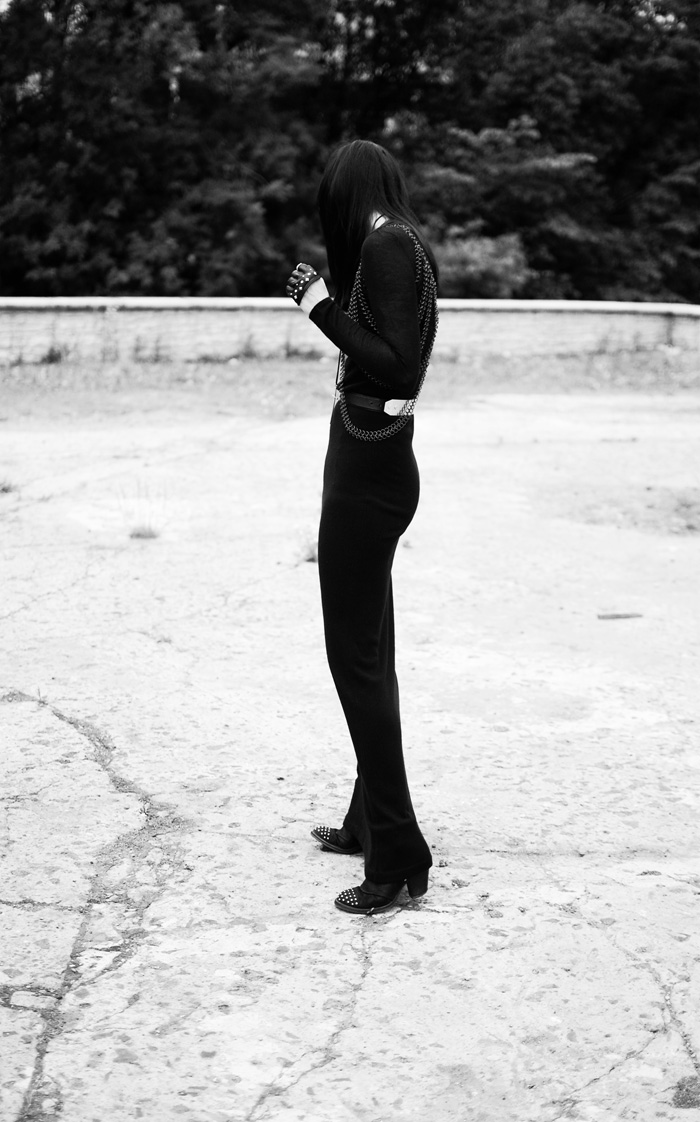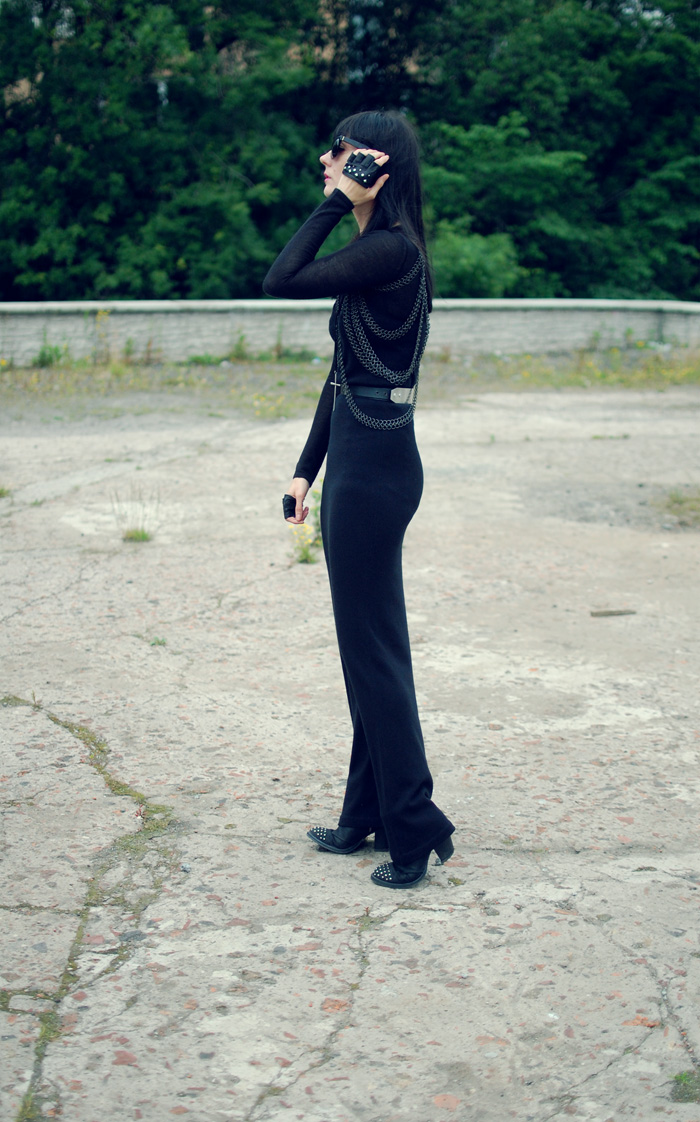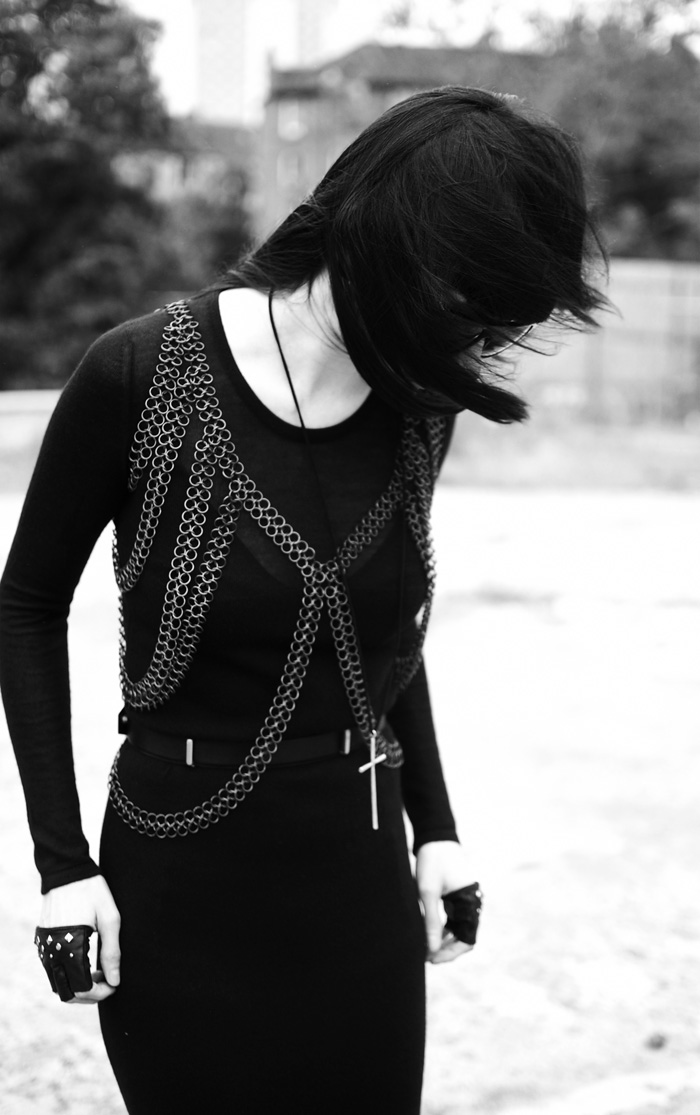 Queen Michelle