It absolutely thrills me that I still get so many emails from girls starting ballet classes. I get asked a lot of questions about what is involved in a class, such as do you have to be a former dancer to start, do you have to be flexible, is it snobby? All sorts of questions.
But one question which reoccurs very often, is what to wear to class.
I get lots of girls saying they're not sure what to wear because they don't want to appear like they think they're ballerinas. Trust me when I tell you that no-one will think that at all, if you come wearing clothes appropriate for dancing. I pitched up to my first adult class in a baggy Iron Maiden t-shirt, joggings trousers and my hair down. How wrong that was! I ended up with hair all over my face and flashing my bra when we did a full port de bras. It was all kinds of terrible.
Ballerinas certainly sometimes bring their own personality into their warmup clothes, but mostly what is worn in class is entirely functional. I have quite an extensive ballet 'wardrobe', which is entirely because I've bought something, worn it to class and disovered it was all wrong because got in my way, or restricted me, or made me self conscious. It's a wardrobe based on trial and error.
I now have four basic things which I now wear to all my classes because I know they work for me.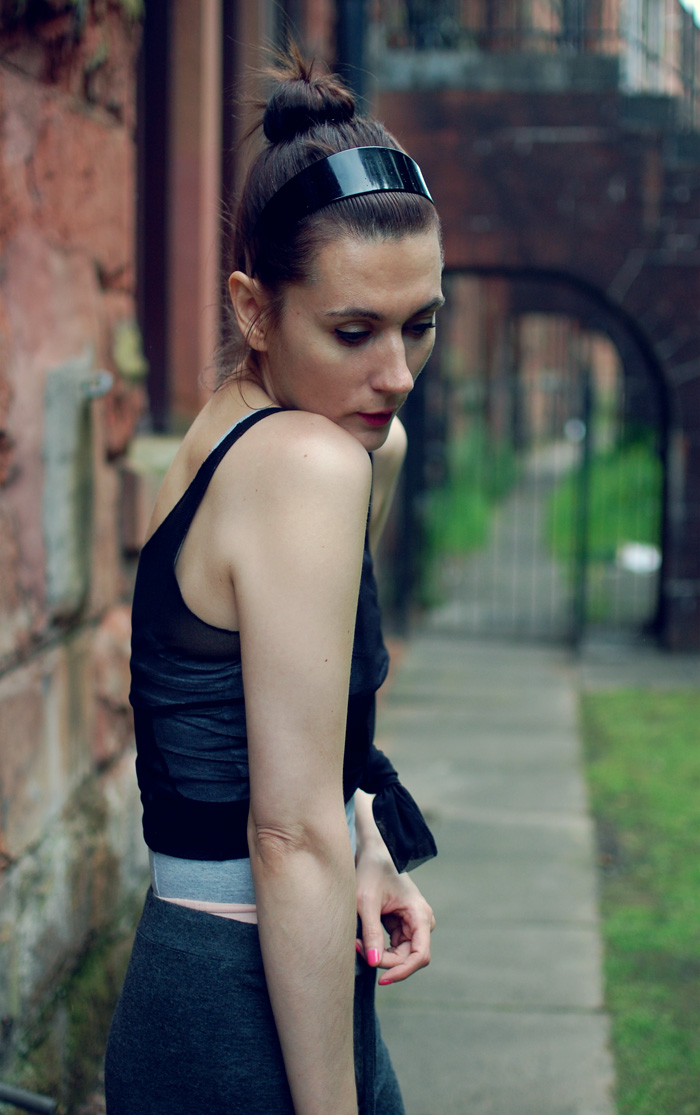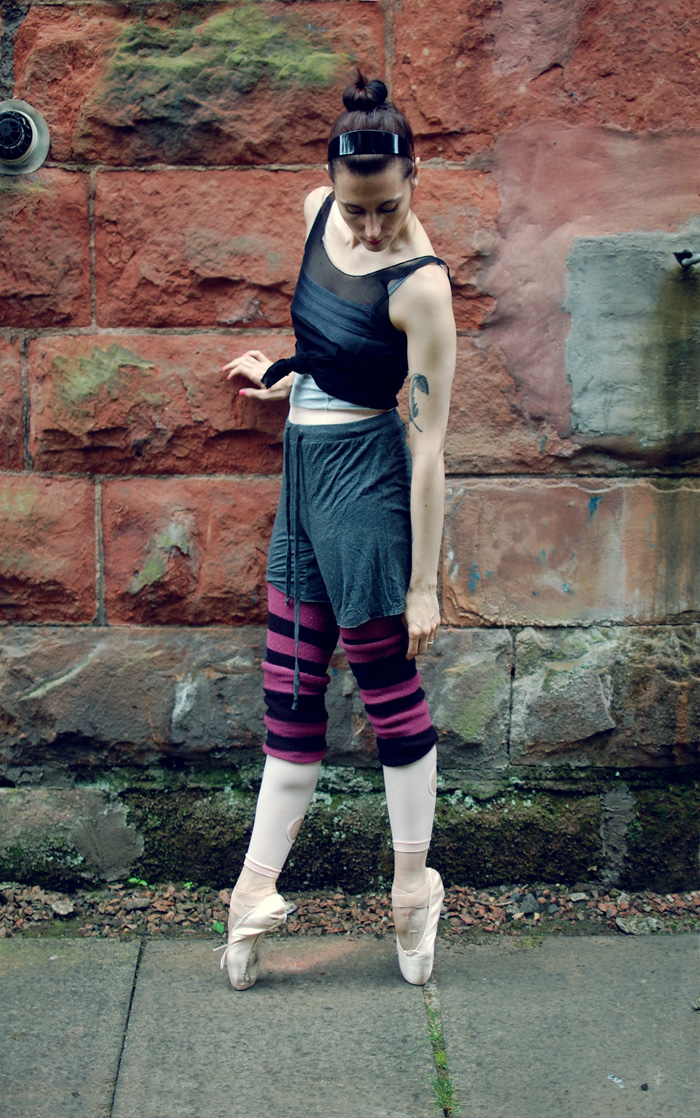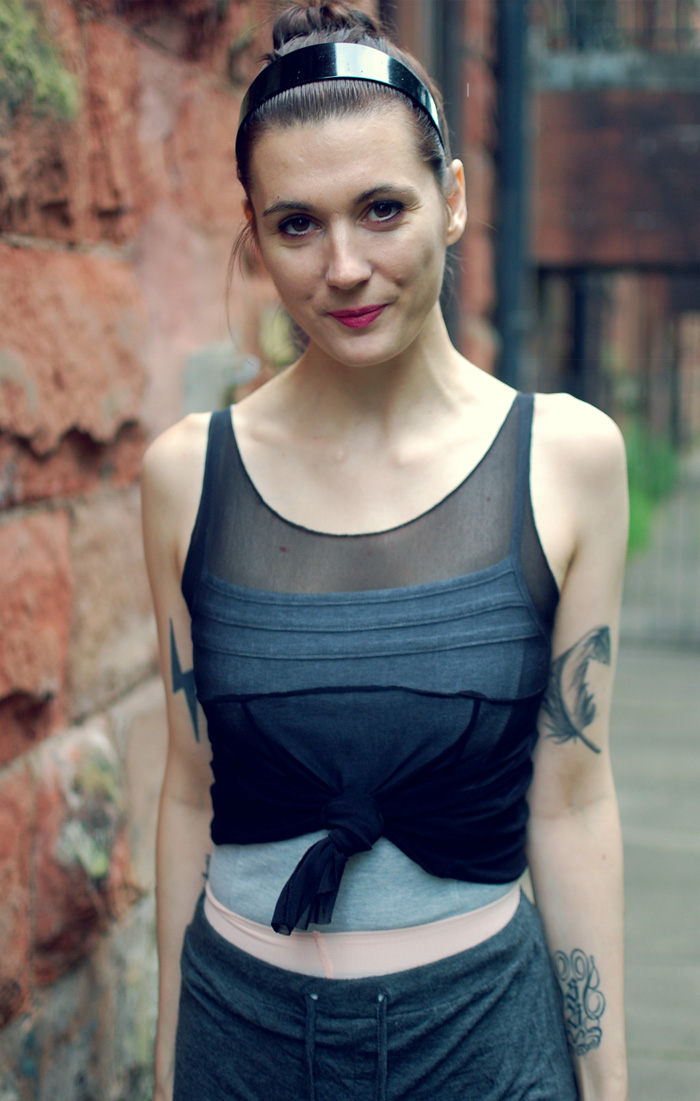 Leotard
This is a horrifying purchase. I won't lie to you. But they are also the best thing you'll buy for your ballet arsenal. They negate the need to buy a sports bra as they are shelved lined so support your breasts, while leaving no unecessarily baggy bits which get in the way. Because we all have bits we would prefer to keep covered, and when you start a ballet class most likely you'll have visions of a class filled with skinny little dancers and you'll want to wear baggy layers, but don't be tempted to do this. The most important thing that happens in class is corrections. In order to get good corrections, your teacher must see what your body is doing and that means reasonably slim fitting clothing. No sense hiding those squinty hips under a massive tent!Let your teacher see them and fix them for you.
Leotards come in lots of lovely designs with gorgeous back details, sheer panels and pretty colours. You'll have no trouble picking one you'll enjoy wearing. OK, they usually give you the dreaded 'double bum' effect, but you get used to it. I have one leotard which constantly gives me a wedgie, so that's been consigned to the trial and error pile.
Ballet tights
These are not essential but I like them. They are lighter than leggings and are just easier for me. There is some discussion about whether to wear tights under or over the leotard. Either is fine. I chose over because it's easier to get them off when I'm leaving class. I usually just take of my ballet tights and shove my jeans over my leotard and am changed in 2 minutes. I usually opt for ballet footless tights nowadays, which allows me to wear them as leggings too. But I do ocassionally wear black leggings too. I also have a great pair of jersey trousers with built in legwarmers, which I keep for pointe class as they look best with pointe shoes for some reason.
Leg warmers
I always warm up wearing them because it takes a while for my old muscles and joints to heat up now, plus I'm still nursing a hamstring injury and keeping it warm is essential. During the course of the class I'll take off one and keep one on the injured leg for a while longer, then take that one off too, once I'm fully warm.
Shorts
I have some light jersey shorts which began life as pyjama bottoms. I just hacked off the length and now have nice, light shorts to shove over my leotard. Some girls prefer a ballet skirt, but I found they got in my way so I stopped wearing them.
Over and above that I have little tops and sweatshirts I sometimes wear too. The little sheer black top in these photos I wear sometimes over this grey leotard because the front gets wet as I sweat it out during class, so I like to hide that. I also ensure all my hair is back and away from my face. The old forehead gets it moment in the limelight! Class is a sweaty old business and the last thing you want is hair getting in your way, so buns help sort that out.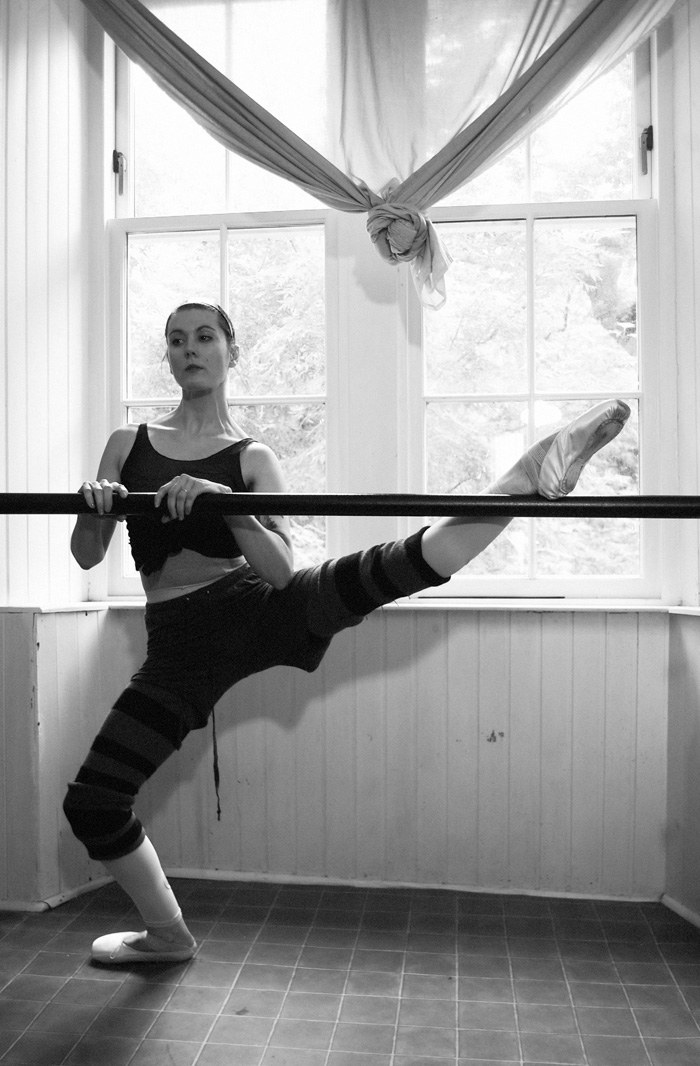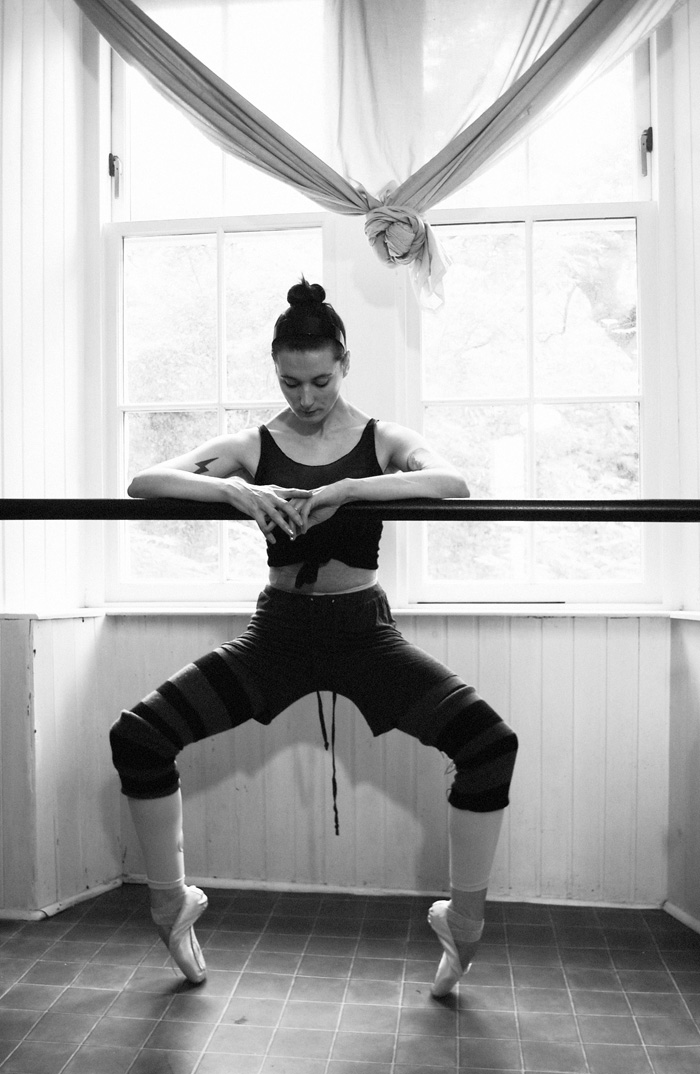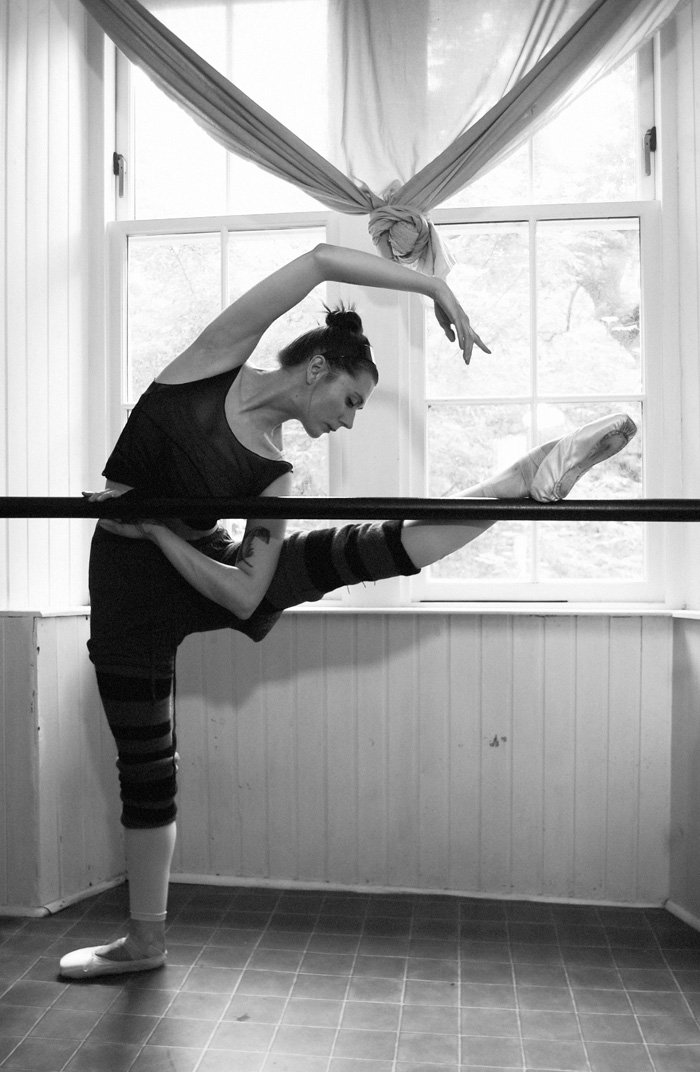 I can't stress enough that you should resist the temptation to wear a really baggy, butt covering t-shirt. The second you do a full port de bras, the t-shirt rides up and bam! The whole class gets to see your breasts! Trust me when I tell you that no-one will judge how you look. Ballet is hard and everyone is probably feeling the same as you and are fully focused to doing their own stuff.
And remember, when you start a class and begin learning ballet - you are a ballerina. Think like one. Our pointe teacher frequently shouts at us for not behaving like ballerinas, or for not doing things the ways ballerinas should.
When in Rome...
Queen Michelle