I was recently contacted by British accessories designer, Rianna Phillips, about her latest line of clutches and digitally printed scarves. Rianna and I follow each other in Instagram, so I have been getting little glimpses of her collection as it's developed when she posts up images.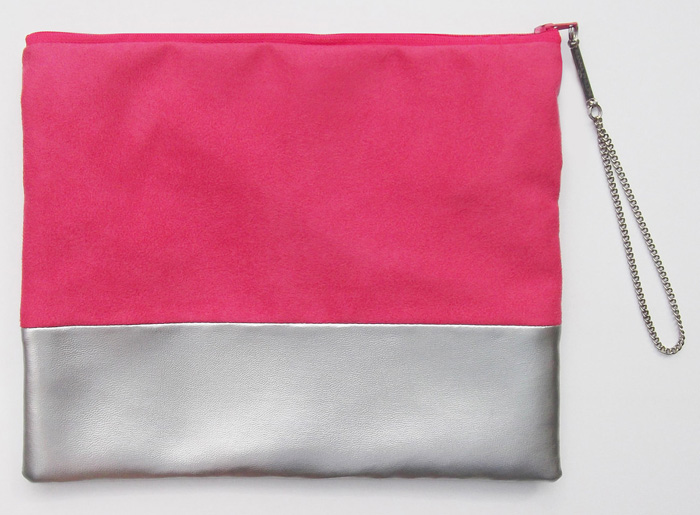 Rianna invited me to look more closely at her collection and visit her shop.  The Manchester born designer creates a youthful range of colour clutches and gorgeous printed scarves.
I interviewed Rianna to get a bit of a better insight about her and her work.
You recently graduated from Manchester School of Art. How have you found setting up your own label so soon after graduation? Do you feel young designers are getting enough support, both in terms of financial and media support, to set up their own labels?
Setting up my own label has been a learning curve but I've loved it. I have found support in the people around me, I'm fortunate enough to know quite a few people with their own businesses who have guided me through the journey. And my tutors at uni always encouraged us to think about the bigger picture, you can create a collection of prints but who wants to buy into it? You'd design a range of garments and then they'd make you think about how to create branding that matched your creations. I've not had any financial funding yet, but I hear there are a lot of government grants for people in my position. The media support has been amazing! Every step of the way. Only a few weeks into setting up my shop I got an email from planetnotion.com asking if they could feature my products. Lots of local media companies have really helped too.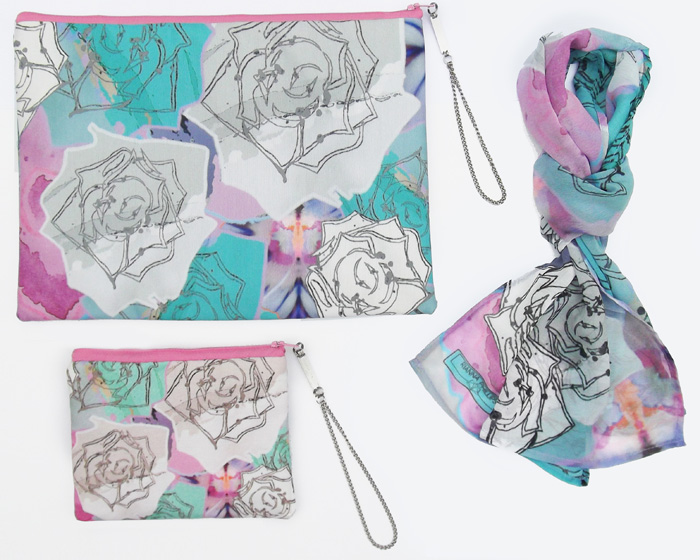 It's becoming more common for graduates now to go straight into their own labels, rather than working for a fashion house for a while to gain experience of the industry. Why did you chose to go down this route, rather than spending at least a few years getting work experience?
I actually started off at a Manchester based fashion house doing an internship to get some experience. I learned a lot about mass produced fashion and how to create a commercial range. At uni you could design for whatever customer you wanted and I always stuck to small niche markets so to create for the masses was completely out of my comfort zone! It was really tough working a full time job FOR FREE! A few months in I plucked up the courage to ask for lunch and travel money which is quite standared in the industry. But I know a lot of places dont even offer that.
In the end I realised mass produced fashion was just not for me, but at least I gave it a go and learned from it. I applied for countless amounts of internships and full time positions and either didn't here back from them or was told the position had been filled. Only last week I got a response from a job I applied for last august saying 'sorry, but you have not been accepted for an interview on this occasion'. I could waste a life time waiting to get a response from a fashion house to take me on, I thought sod it, I'll make my own fashion house!

When I started the internship I began developing my final uni project in my spare time, turning the accessories I created to match my clothing collection into a business. Because the full time internship was unpaid I also kept my part time job, so I dont really know where I found the spare time?!!!


From speaking to other UK designers, they usually feel pressured to move to London to really progress their labels. Have you been tempted to move to London? Do you feel it'll become necessary in the future, or do you feel being entirely online at the moment allows you to run the label from anywhere?
I've not felt any pressure to move to London, I love the area I live in because most of my friends and family are around me. My dad lives in East Sussex so I nip into london whenever I stay at his. I love London and the fabric shops there are amazing, I'm regularly dragging my friends around Berwick Street! For now I'm happy exactly where I am. My online business ships internationally and so far thats the majority of my customer. It's mostly USA and Australia that buy my products! It's amazing that I can reach that audience from a Cheshire based location!

You have said you a fan of blogs and bloggers, and cite them as inspiration for you, and as I blogger I get asked all the time where we think we are in terms of the fashion media as a whole - are we over-taking journalism, do we think we're journalists, do journalists was to kill us and bury us under a pile Vogues - so I want to ask you, as a designer, where do you see bloggers in terms of being useful to you?
I LOVE BLOGGERS! I am one! Being a blogger opens doors and gives you the opportunity to see inside the fashion world, and then share that experience  with all your readers. Blogs were always my first stop in the research stages of projects. What I love about is that yeah they can do a great article about whoevers latest collection, but then a few posts down you can see what they wore to a fashion event and what people they met whilst they were there! You are literally letting your readers into your whole life, it's so open. And how amazing are they doing in the fashion industry, they are being hired to head campaigns, walk the catwalk, help design a range etc. I'd like to say they've been embraced by the industry but i'm sure there are a few unhappy journalists out there that disagree with me! So many bloggers have asked to feature my work and I love it! I couldn't be more greatful. I've archieved them all under the press section on my blog.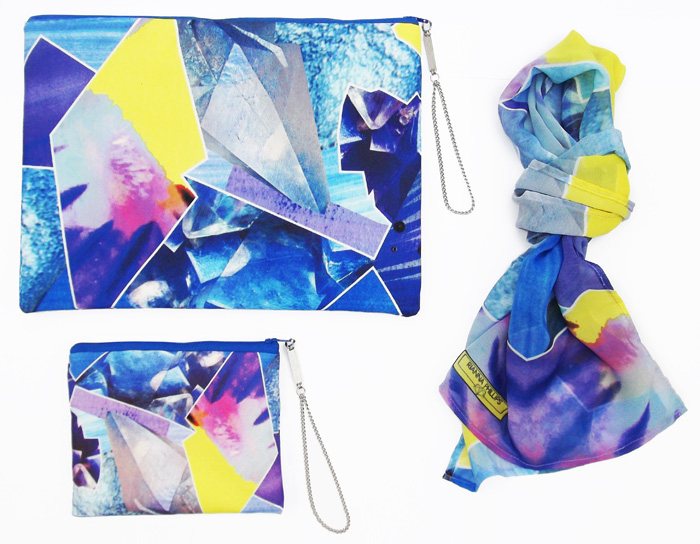 Currently, you are creating clutches, scarves and some totes. How do you see the label evolving in the future?
I've had a collection of digitally printed vest tops on the back burner for a while. The print is engineered to fit the exact pattern pieces of the top. I will definitely release that in the future when the time is right.

Can you give me your favourite 3 picks of your current collection?
1. The spiked juliette clutch bag because it's got a really femine floral print which contrasts with the black and white lanscape looking spikes!

2. Tie dye fold over clutch  I like this shape of bag the most because it decievingly fits a lot of stuff in, us girls like to carry a lot of things around with us!

3.Varro digitally printed Scarf it's so bright and cheers up any rainy day!
A huge thank you to the lovely and charming Rianna.
Queen Michelle