Sorry for the short little second post today, but Queen Marie has gone AWOL, potentially in a cake coma after yesterday, so I've basically had to scrabble together a rather quick post. Pity, as I would like to dedicate a little more column space to these girls, but a shorty it must be.
I've written before about the marvelous Di$count girls but they made me love them even more with their latest Tra$h work. Mega brightly coloured tailored blazers and shorts, sitting alongside trashy sequins Dolly Parton would be proud to own.

It evokes images of the early 90's, where tie dye and batik brights were a wardrobe staple for any festival goer worth their salt - me included.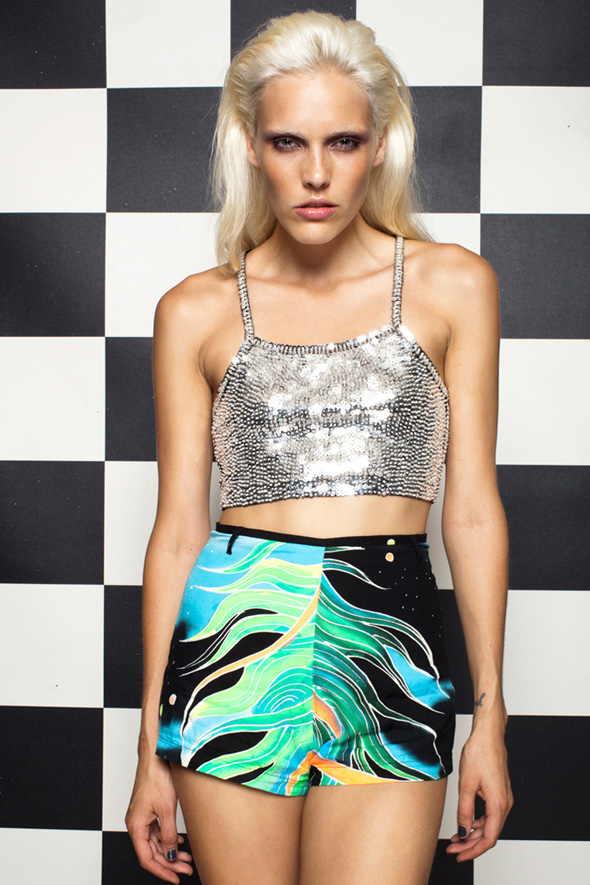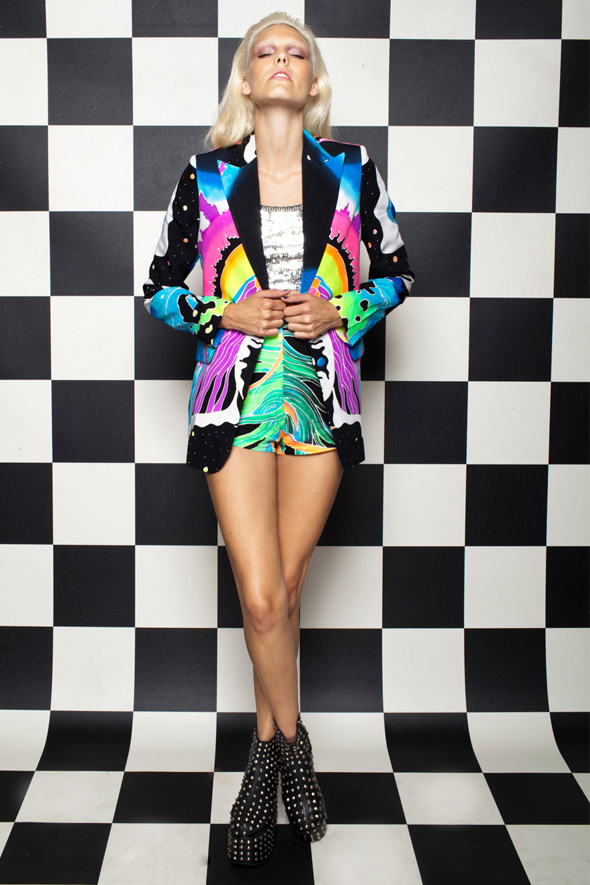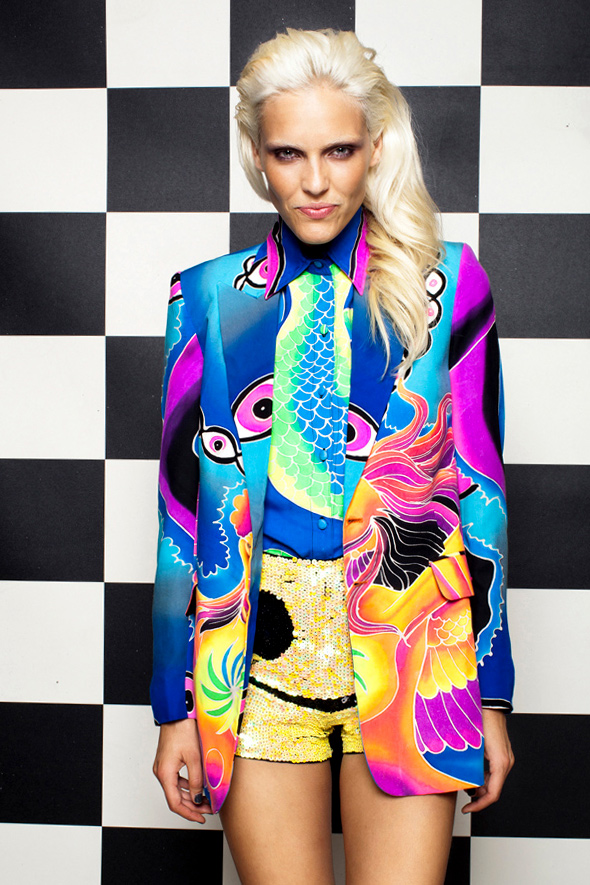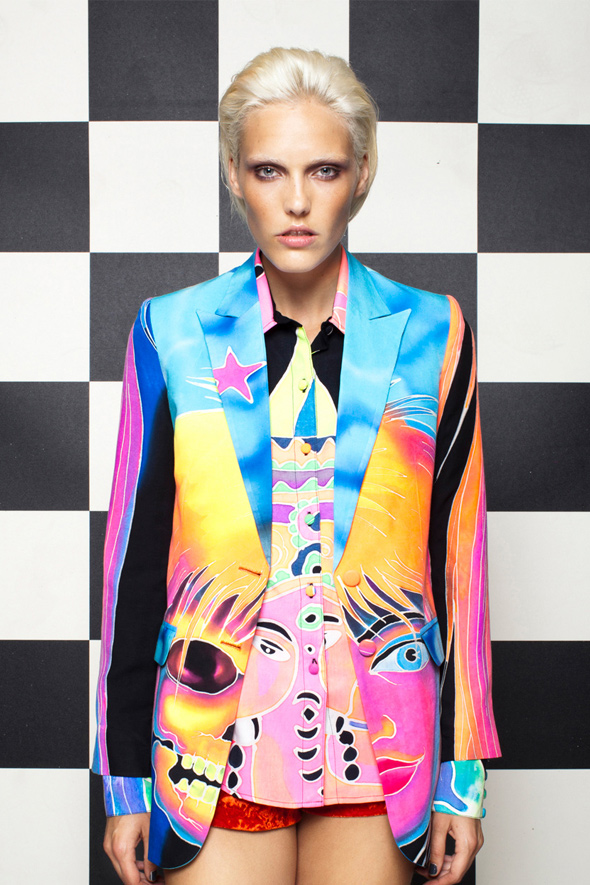 Queen Michelle