I was excited to find out that my favourite ballet, Swan Lake, has had it's costumes re-imagined for The Australian Ballet's version of the famous production by designer Alexi Freeman.
The Australian Ballet turned 50 in 2012 (1962-2012) and they commissioned three new works as part of their Infinity season. They chose the three most revered Australian choreographers working today - Graham Murphy, Stephen Page and Gideon Obaranek (founder and former Artistic Director of Chunky Move).  
Obarzanek enlisted Alexi Freeman as his costume designer for his new work for the ballet, entitled 'There's Definitely A Price Involved', which is a fiercely contemporary take on Swan Lake (which just so happens to be the first work The Australian Ballet performed in 1962).
There's Definitely A Price Involved was performed at Melbourne Arts Centre and the Sydney Opera House earlier this year.  Gideon ask Alexi to consider notions of virginity versus lasciviousness, good versus evil, light versus dark in his costume work. All based around his explorations of duality, central to this piece.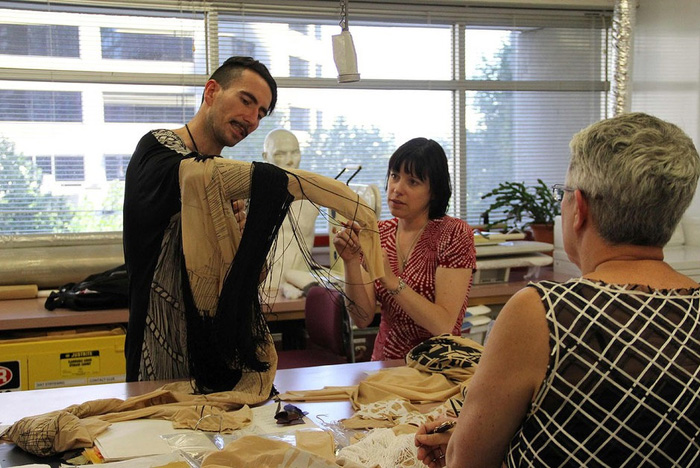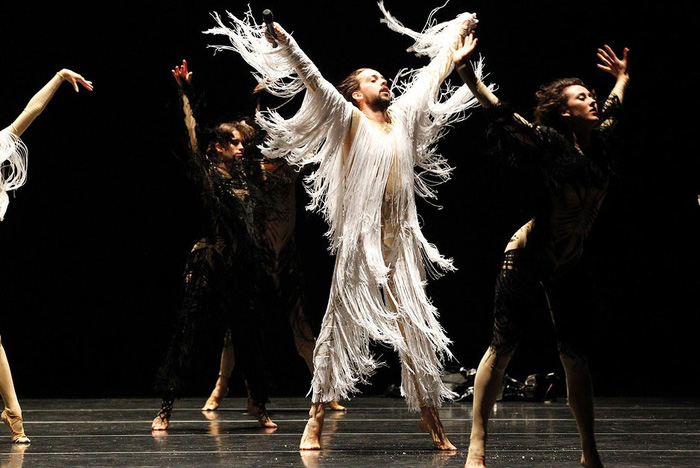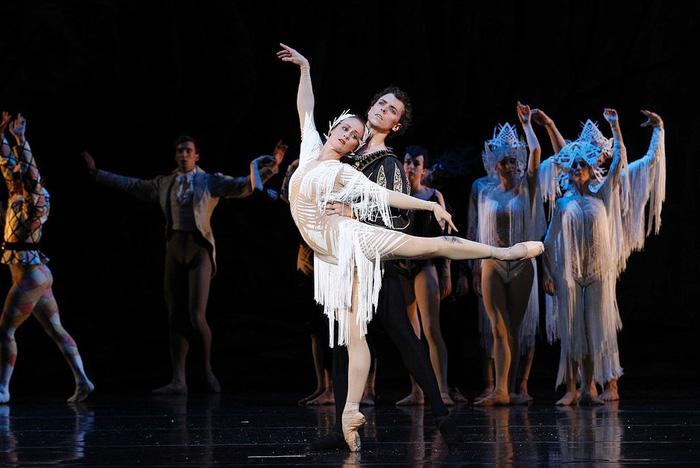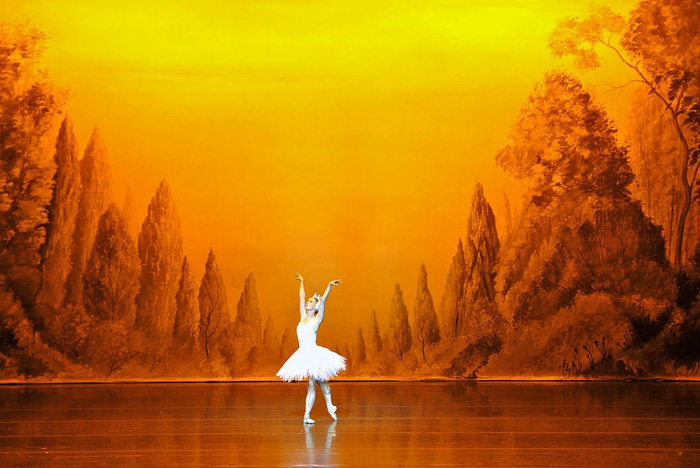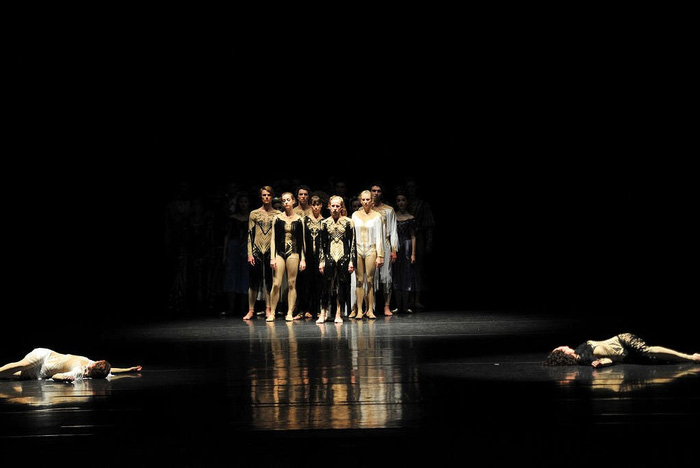 I caught up with Alexi and asked him about this amazing collaboration.
As a ballet dancer I must ask you - what is your favourite ballet?
There are so many inspired works in this oeuvre, but I will have to go Swan Lake!

How did you and Australian Ballet get together for this project?
I've been enamoured by the choreography of Gideon Obarzanek (founder and former Artistic Director of Australian contemporary dance company Chunky Move) since late last century, so when he asked me to design costumes for his commission for The Australian Ballet's 50th anniversary Infinity season I pretty much did a Grand jeté in excitement.

There are lots of technical considerations when designing for dance  - how did you approach this creatively?
As it happens, we already incorporate a lot of danceable fabrications and construction methodologies into the design and production of our ready to wear collections so it wasn't that much of a stretch to create specifically for dancers.

Did you find the technical aspects an exciting challenge?
Yes despite my prior understanding of the dancers needs, it's amazing how much of a work out the costumes received rehearsing and performing this piece. Luckily I also had the wealth of knowledge and expertise of the ballet's in-house costume department to help me work through any challenges that arose.   

Did you work closely with the dancers to come up woth solutions and get a sense of the bodies that will be inside the costumes?
Yes I spent a lot of time at rehearsals and at fittings making sure the costumes were up to the challenge of the dress rehearsals and 34 show season.

Had you seen Swan Lake before?
Alas, still not live as yet, but I certainly had a look at some archive footage and indeed the original costumes themselves (from The Aus Ballet's inaugural 1962 performance of this work) as a departure point for the new pieces that I created for them.

How difficult was it to move away entirely from what we've come to expect visually from the most famous ballet ever conceived?
As a fashion designer, I am used to referencing iconic imagery, then re-imagining it in my own vision. That said, I always find it difficult to come up with new work that is in some way a  genuinely new take on what has gone before, but it is also this challenge which keeps me interested in pursuing fashion (and indeed costume) as my mediums of choice.

I am a purist when it come to ballet and messing with Swan Lake is normally a no no for me, but I must admit, seeing your costumes is making me so curious about this production. I wished I'd been able to see it.
Yes I have to agree in principle as I also have an "If it ain't broke don't fix it" philosophy, but Gideon's choreography is so fiercely contemporary that I feel he successfully recontextualises this iconic work without insulting it's great legacy. Re watching it, I believe it will be posted on the STUDIO youtube page before too long... Also the Australian Ballet do tour their repertoire to Europe sometimes so who knows, perhaps you will get to see it (in the flesh) one day!
A huge thanks to Alexi from taking the time to answer my questions.
Queen Michelle