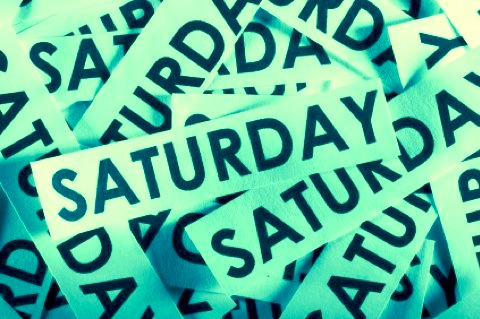 Saturday night's all right...
Elton John would have you believe, that Saturday Night's all right for fighting.
I on the other hand, would always advise, that Saturday Night's all right for dancing.
I can't ever see me wanting to stop dancing on a Saturday night.
But every couple of months or so, I declare that this week I am staying in.
This declaration is usally met with disparaging and mocking laughter from everyone around me.
They know me too well They know that despite my intentions, there is a 95% chance that I will jump out of my bed at 2am, throw on a clean t shirt and pop down to the club "just for the last wee hour"
As Empress Gillian said on Wednesday night, when I made just such a statement. -" I know you mean it now, but let's just wait and see shall we?"
Getting older doesn't mean you stop wanting to go out to play.
But what I do miss is the getting ready rituals of saturday night.
The friday/saturday shopping trips to find the perfect outfit for the coming weekend. The whole pre club part of the night, dancing around, getting ready round at someone elses house...
 On Thursday night I spotted the most perfect saturday night dress I have ever seen!
It shouted SATURDAY NIGHT...
It was sooooo pretty that I actually went into the shop and stood cooing over it for a good five minutes.
Top Shop Sequin Skater Dress £80.00
Sadly I am a mile too old to rock it ,even with my undying devotion to a sequin!
But if you are young enough, in spirit or figure then go BUY IT NOW.
You will have the best Saturday nights out ever in this dress. I promise that you will.
I really do.
In fact,I'm so confident, that you will have fun in this dress, that I'm thinking I should get in touch with the lovely Liz Shuttleworth over at Topshop and see if they can run a "complete satisfaction or your money back" scheme on it. 
Tee Hee.
From where I'm sitting it's looking like the best £80, you will spend all year...
Saturday, it's a saturday, saturday...
Queen Marie
x