Every rock chick worth her leather has some form of morbid jewellery in her metal armory. Skulls, bones, claws and horns all make really great shapes for jewellery. But I'm sure I don't need to tell you that.
Whilst my favourite kind of jellewery is raw crystal based, I am au fait with the darker side of jewellery design. Over the years, I've had many a finger turn green wearing pewter skulls and all manner of snake shaped rings. I have no desire to have green fingers now and so only wear silver, gold or bronze, so how nice it is to have high end versions of these shapes which I am still very find of. The juxtaposition of an aggressive claw wrapped around your finger in fine silver in perfect and adds a delicacy to the rather morbid subject.
I recently ordered a bronze claw from Moon Raven Designs on Etsy, who creates the most wonderful morbid jewellery. Whilst it is all skulls, hearts and antlers, it never feels too gothy but rather very nature inspired.
I'm hoping to buy the claw bracelet to match. I chose bronze over silver because the silver looked a little too bright. I liked the dullness of the bronze and it's seemed to fit the claw better.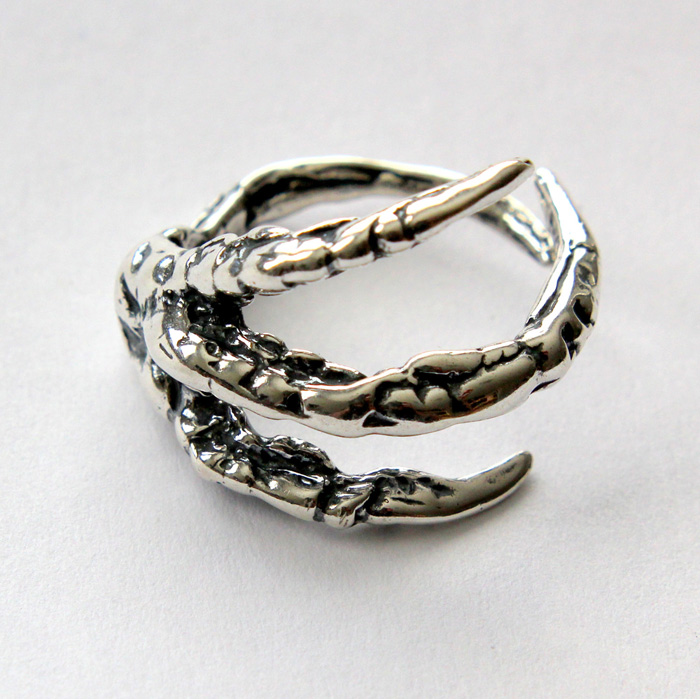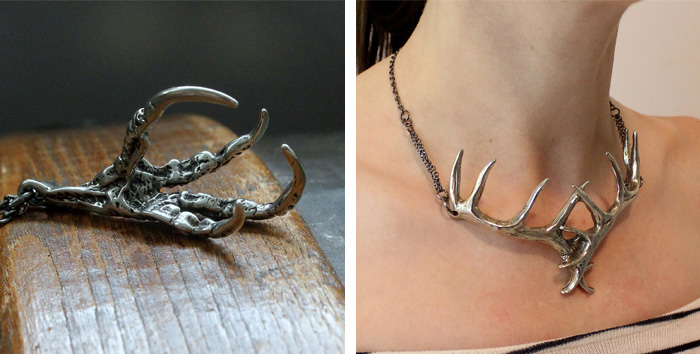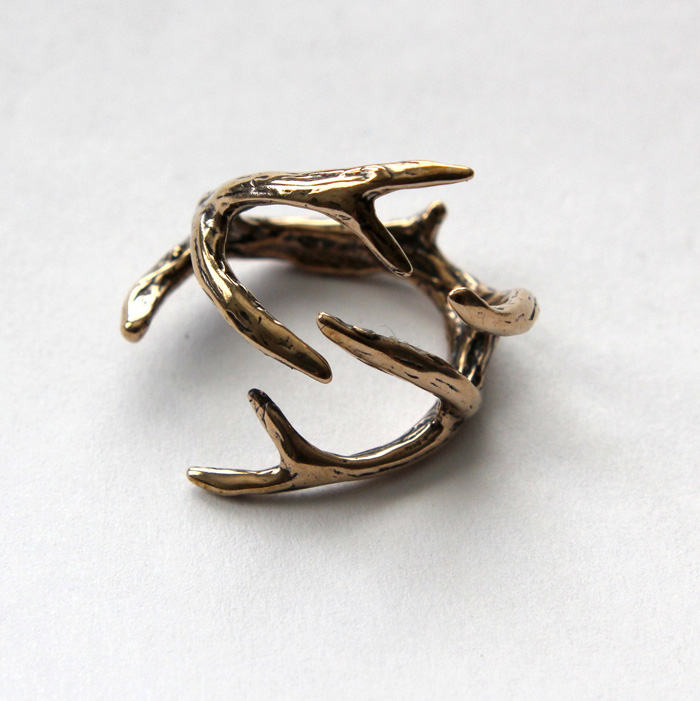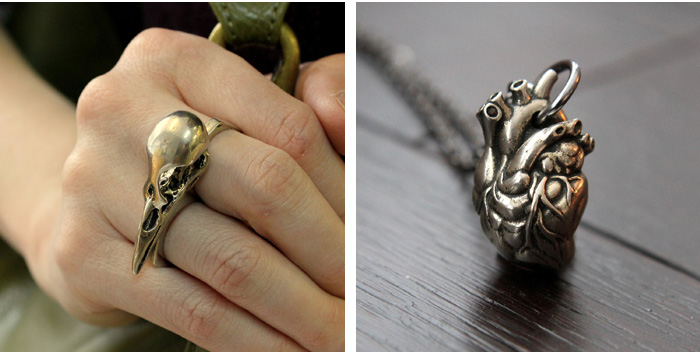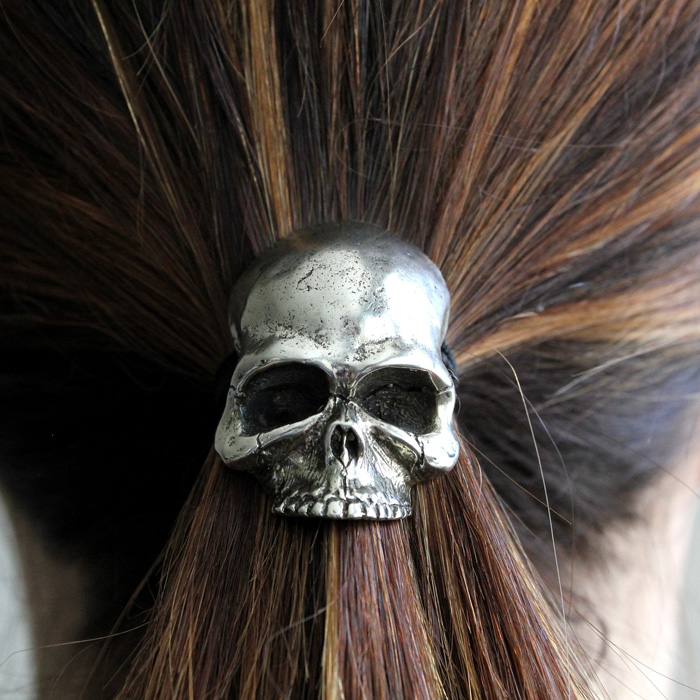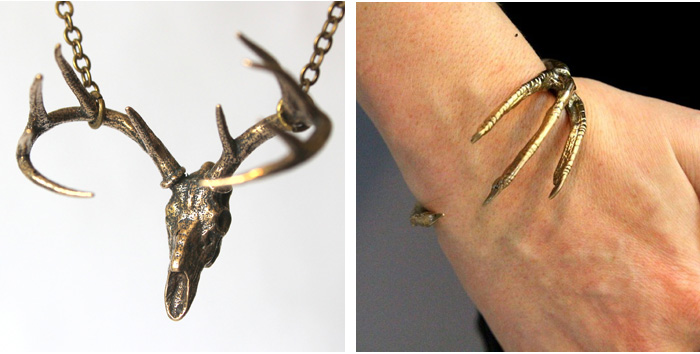 The designer says on his site - "I am a self taught full time wildlife artisan since 1974. My wife Dianne and I work from our studio on beautiful Vancouver Island British Columbia where we are inspired daily by the wildlife that surrounds us. 
I have a special passion for corvids and have been carving and casting raven and crow skulls for many years. As I sit at my workbench, I observe their antics on a daily basis and am inspired continually by this amazing species. ". I think his love of nature does come through in the designs.
Hopefully my ring will arrive soon.
Queen Michelle