Despite the fact that I am no stranger to wearing both antlers and bunny ears, I confess that until recently, I had never heard the word 'parahuman'
Apparantly, a parahuman or para-human is a human-animal hybrid or chimera. 
Designer Merve Kahraman on the other hand is very familiar with the concept. Indeed her new HYBRID collection was inspired by the mythologies of parahumans. 
The furniture is exactly what its called – a hybrid. It's a joining together of  a chair and a reindeer or a rabbit. A pair of antlers rests upon the head of one chair and bunny ears on the other.
Perch upon this zoomorphic chair, and you are transformed into the most noble creature in the forest or the sweetest creature in The Kingdom...
Merve Kahraman (born in 1987) studied Interior Design at the Istituto Europeo di Design(Milan/Italy) before moving to London. Since graduating, she has worked in several architecture and design studios in Istanbul, New York and London. Her decision to specialize in industrial design stems from her desire to include furniture and products as an integral part of her designs for spaces. Currently, she is continuing her masters education in Central Saint Martins College of Art and Design (London/UK) and working on her own industrial design projects.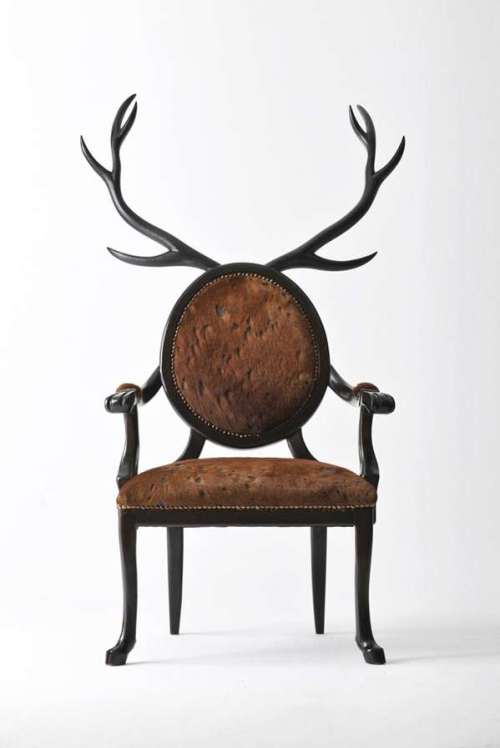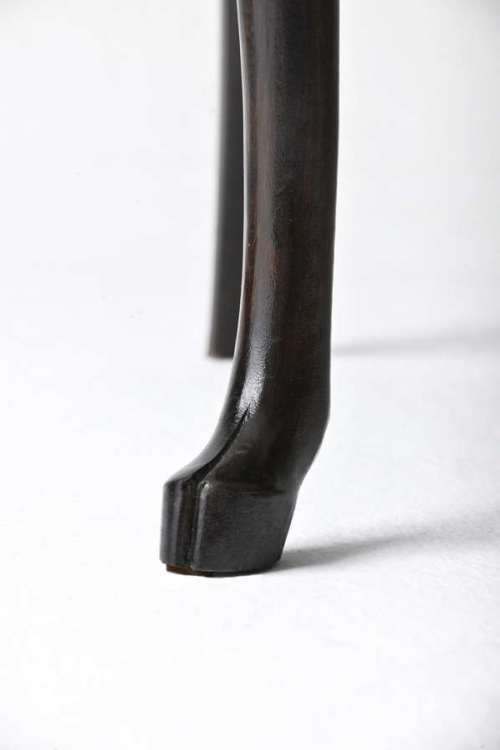 The chairs are entirely handmade and available in different  leathers.
I'll take one of each please, thank you.
Queen Marie
x