When it comes to wrapping presents sometimes it is the littlest things that  make the biggest difference.
Up until last week I had never even heard of MT tapes, now thanks to the lovely Amanda over at the fabulous none such things, I'm totally all wrapped up in a world of tape...
 MT Tape is a fantastic Japanese decorative tape made from "Washi" (rice) paper.
It is removable and can be used for all manner of things - sticking things and writing messages on walls, fancy/thrifty/quirky gift wrapping and card making, fixing the broken remote control back, and the list goes on and on but it really does allow you to be creative and add little personal touches to wrapping and other things. Check-out this link for ideas on how to use it -  and click on "mt Gallery".
Single MT Tapes £3.25.
 Each roll is 15mm wide by 10metres long - perfect for wrapping presents with inexpensive tissue or brown paper.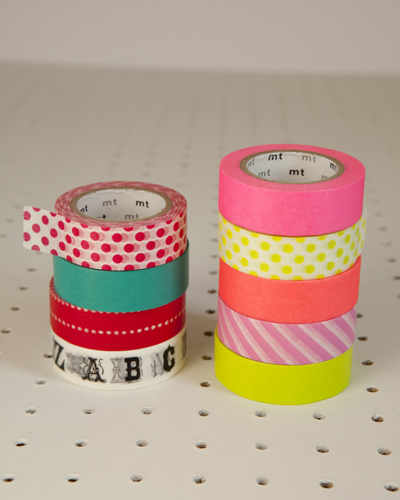 MT Patterned Tapes £5.50
The Flower and Butterflies are 30mm wide by 10 metres long and the Pins design is 35mm wide by 10 metres long.
MT Tape - Garden Flower £5.50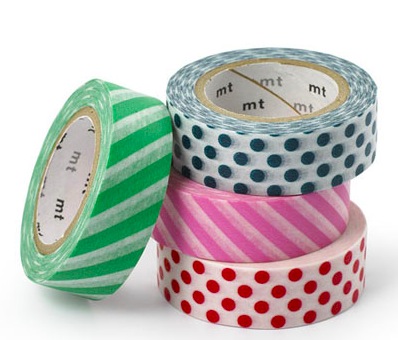 MT Tape Box - new colours £19.50
Completely new - this just launched treasure box of 6 MT Tape rolls of lovely prints is so beautiful - each one measures 15mm wide and 10m long. The box is beautiful in itself and the tapes store well - take one out and tear off what you need and pop it back in again and it makes a really great gift. Thanks to Mark's Europe for allowing use of the photo.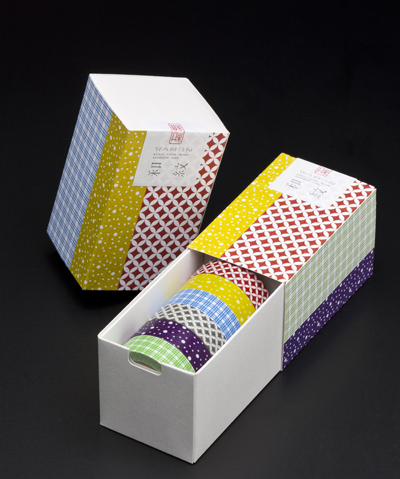 Queen Marie
x