Prince B took me through to Edinburgh at the weekend to buy me new ballet stuff as a birthday gift, which is coming soon.
I love daytrips to Edinburgh. We tend to prefer to wander around and find cool places to take lots of pictures, rather than shopping. Edinburgh appeals to me, in particular, because of the very historical buildings still standing and being used even today. Camera's round our necks and phone clicking we look like tourists in our own capital.
After being out clubbing the previous evening, my feet were a little worse for wear, so I wasn't really able to get about as much as I would normally, but it didn't stop us visiting some cool places.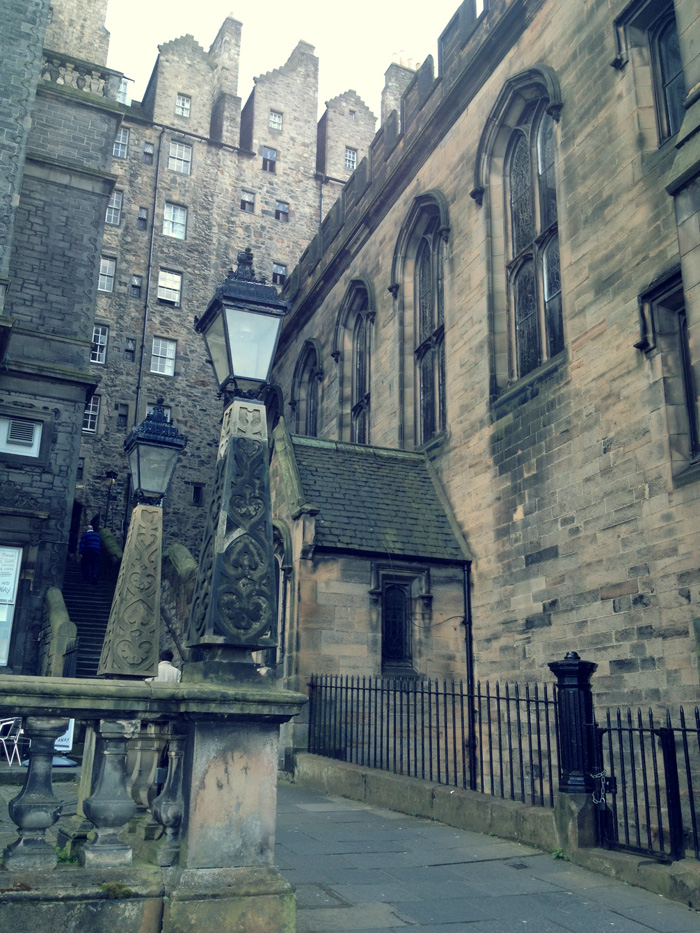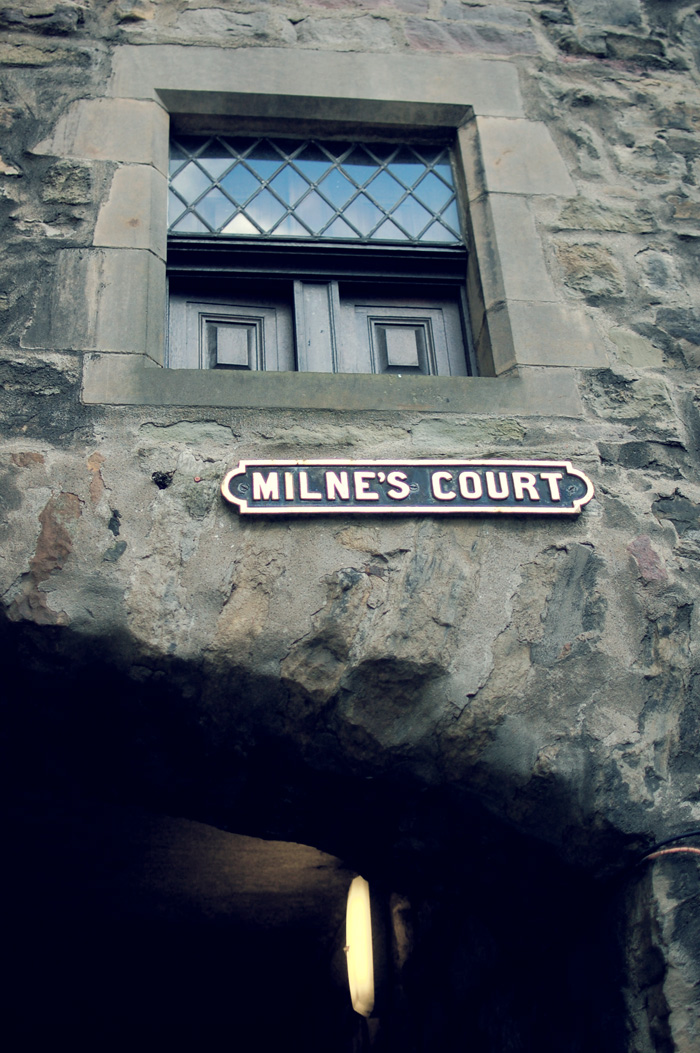 Also, being Edinburgh which is nearly always cold, I had to layer up. I dug out an old leather Topshop Unique tunic, which I hacked off the sleeves, making it easier to wear once more. I wasn't letting the cold stop me wearing my favourite ASOS long sheer skirt again either, so on went some tights and socks, then two shirts and my Jean Pierre Braganza jacket. Screw you cold!
I also didn't want to be entirely dressed in black, so I added some neon flashes with the neon pink collar on one of my shirts and my Cambridge Satchel Company bag. My hair has also washed out to pastel pink, which I absolutely love. Think this colour is a keeper for a while.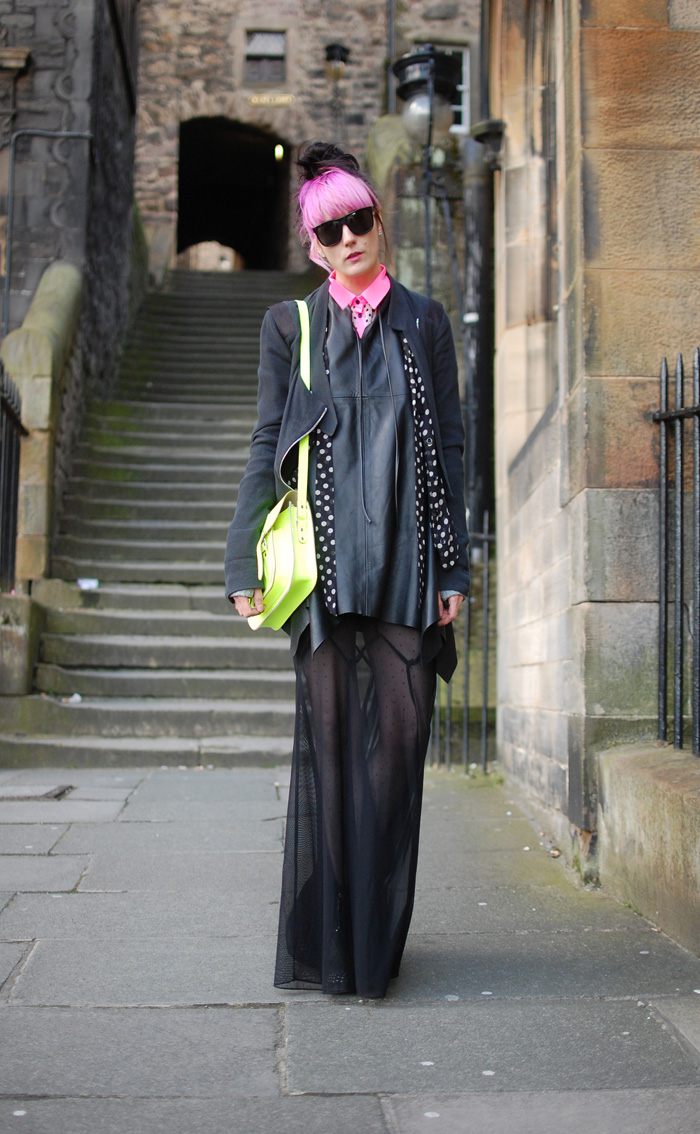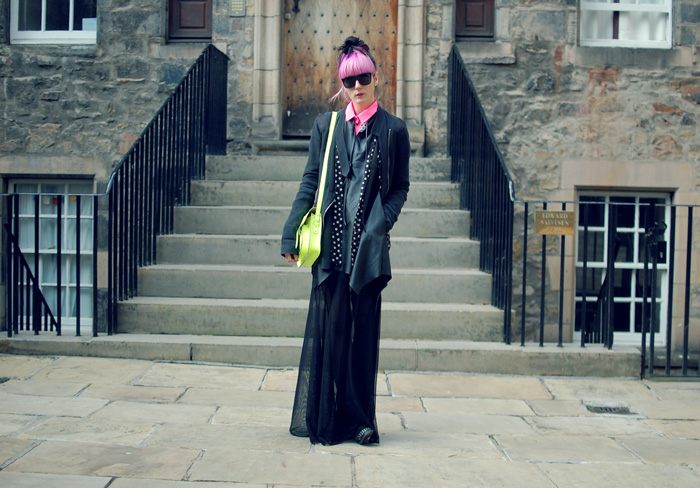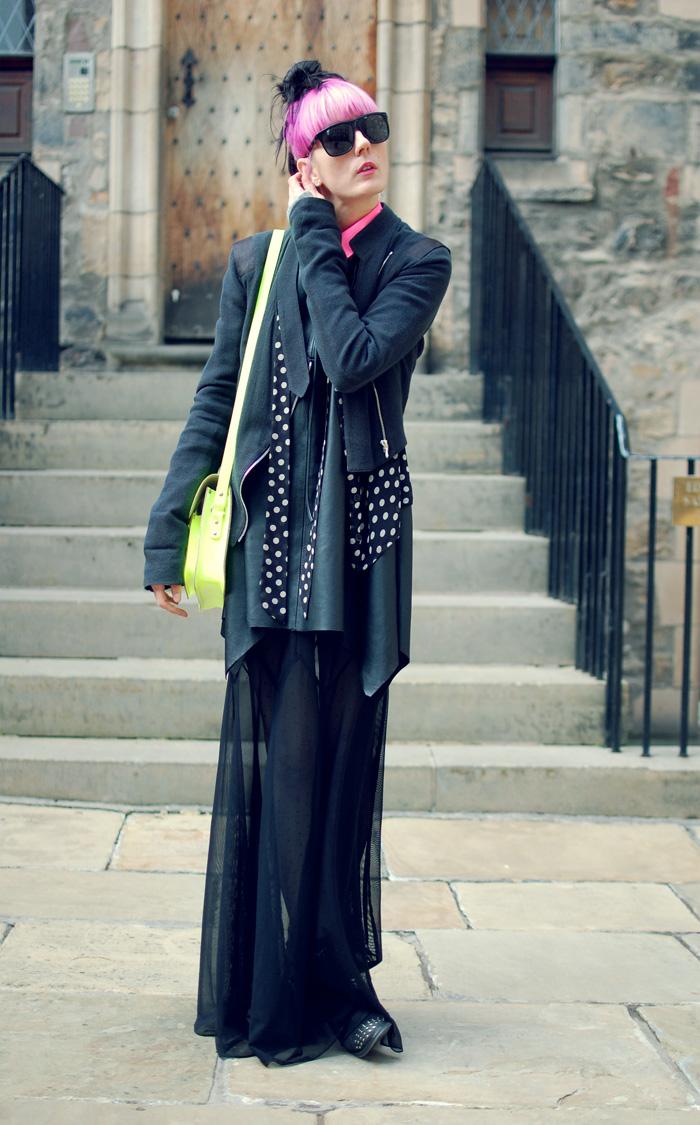 Then we went to the best vintage shop ever - Armstrongs on the Grass Market. Oh how I love this place. It's exactly what the word emporium was made for. There is everything in here and I mean everything. You could spend hours in here trawling through the rails which have clothes from pretty much every era imaginable.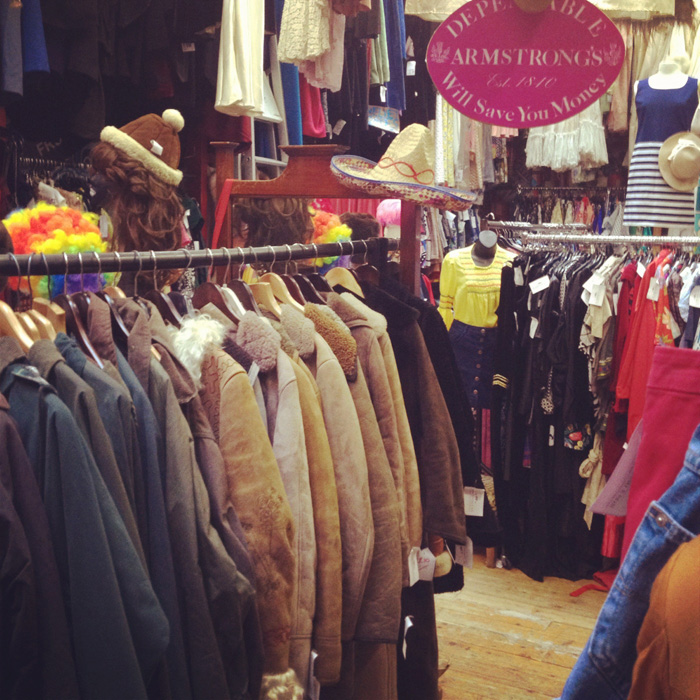 After that, we headed to Greyfriars church, where Greyfriars Bobby is buried. If you don't know the story of Greyfriars Bobby, you should definitely read about it. Basically, in the 1800's Greyfriars Bobby was the loyal Skye terrier of John Gray. When John died, his dog lay by his graveside and wouldn't move for 14 years. Imagine that kind of loyalty? It's a heartbreaking story. The dog now has is own little grave, erected in the 1990's, and people still leave toys by his grave.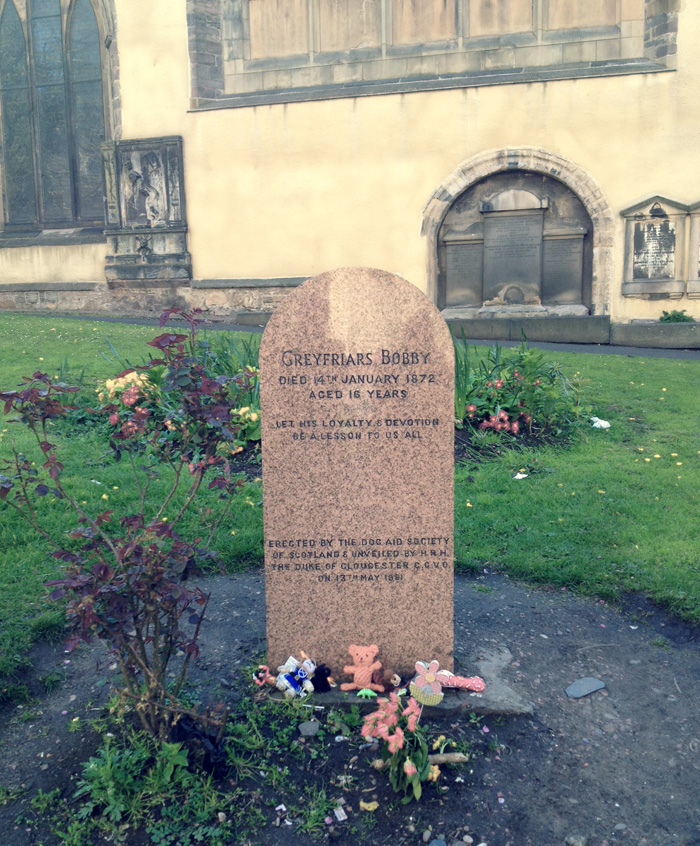 The grounds of the kirk is deeply impressive. In 1562 the Town Council took over the grounds to use as a burial yard known today as containing one of the most impressive collection of tombstones and memorials in Britain. The tombs are some of the most breathtaking things I have ever seen.Whenever I visit a graveyard I always make a point of reading as many tombstones as possible, as I like to spare a thought for these people who were once alive, but sadly most of the these were so old and worn away it was impossible to read, and the others were all written in Latin.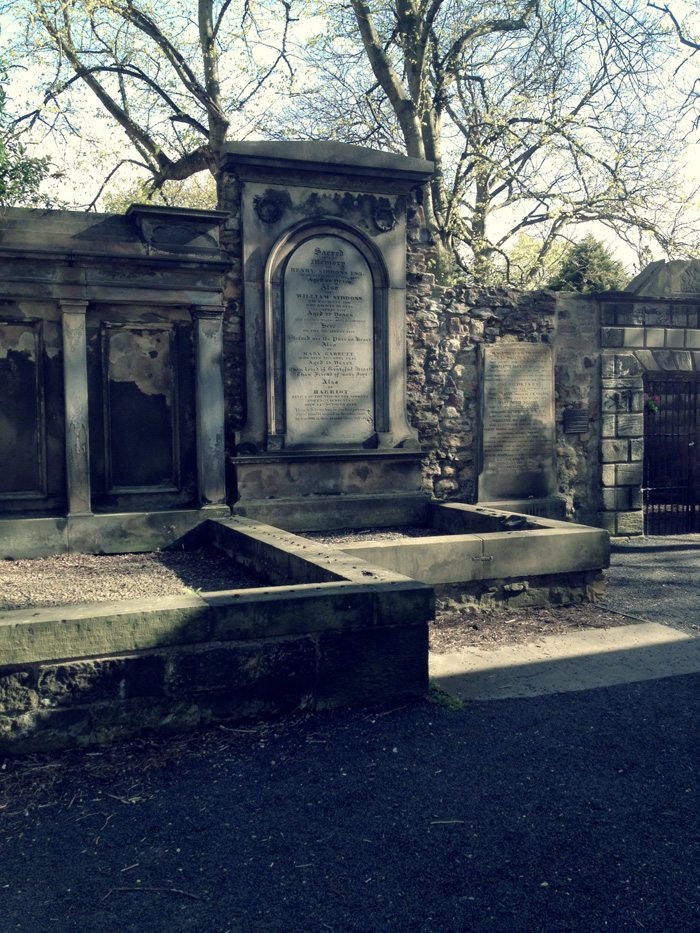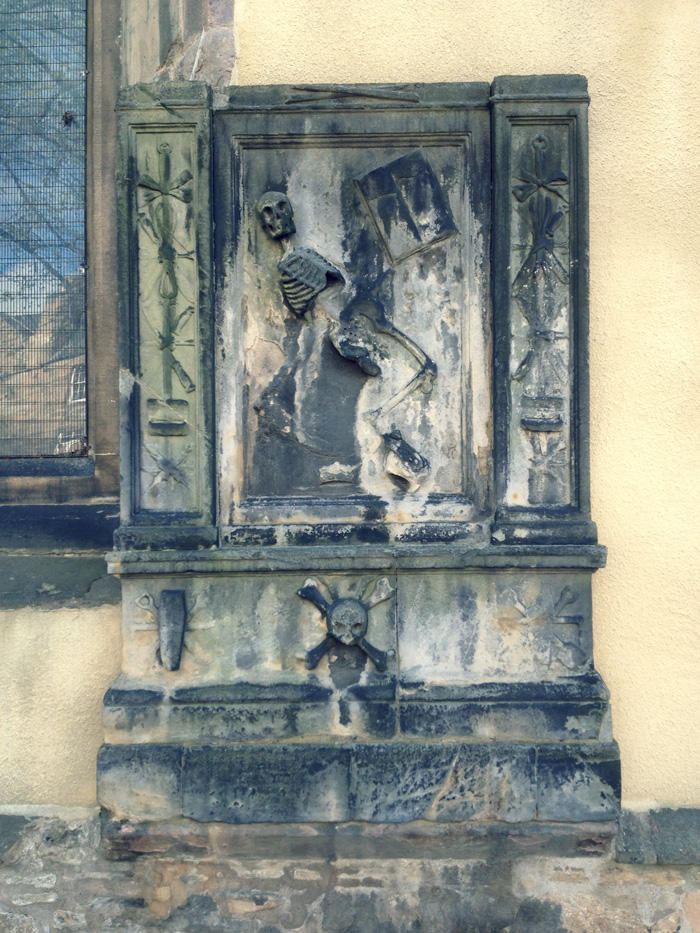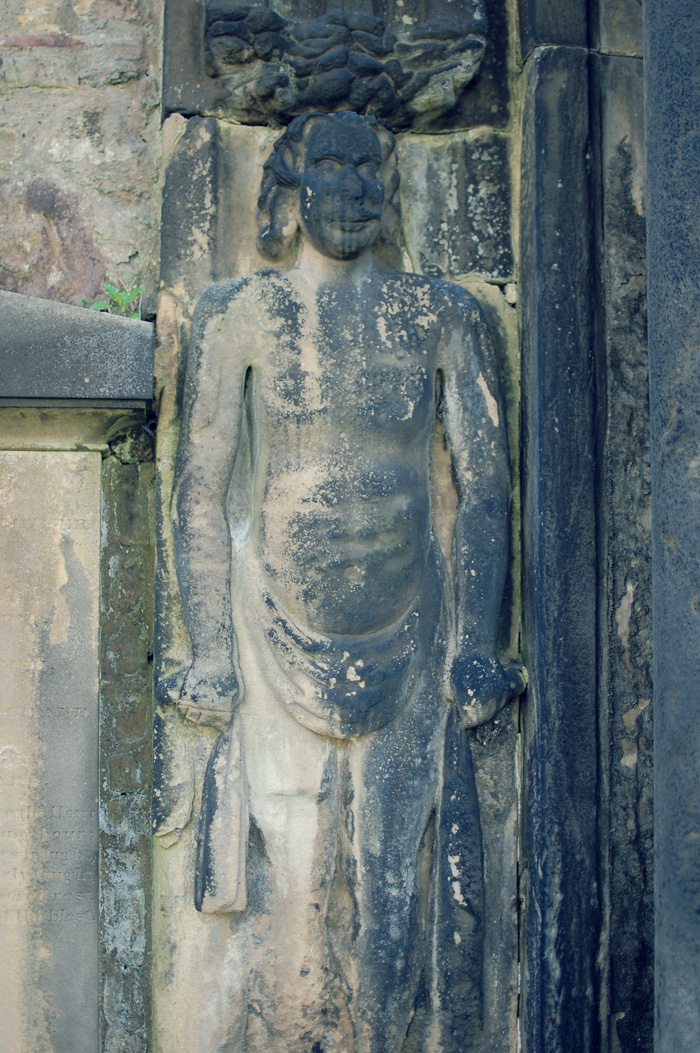 When I was at Armstrongs I ended up buying a vintage hat, since modern hats are always miles too big. So during our walk through the kirk grounds, I put my hat on whilst humming Mission songs in my head. Seemed appropriate.
Although, on reflection, I kinda look like a Blues Brother.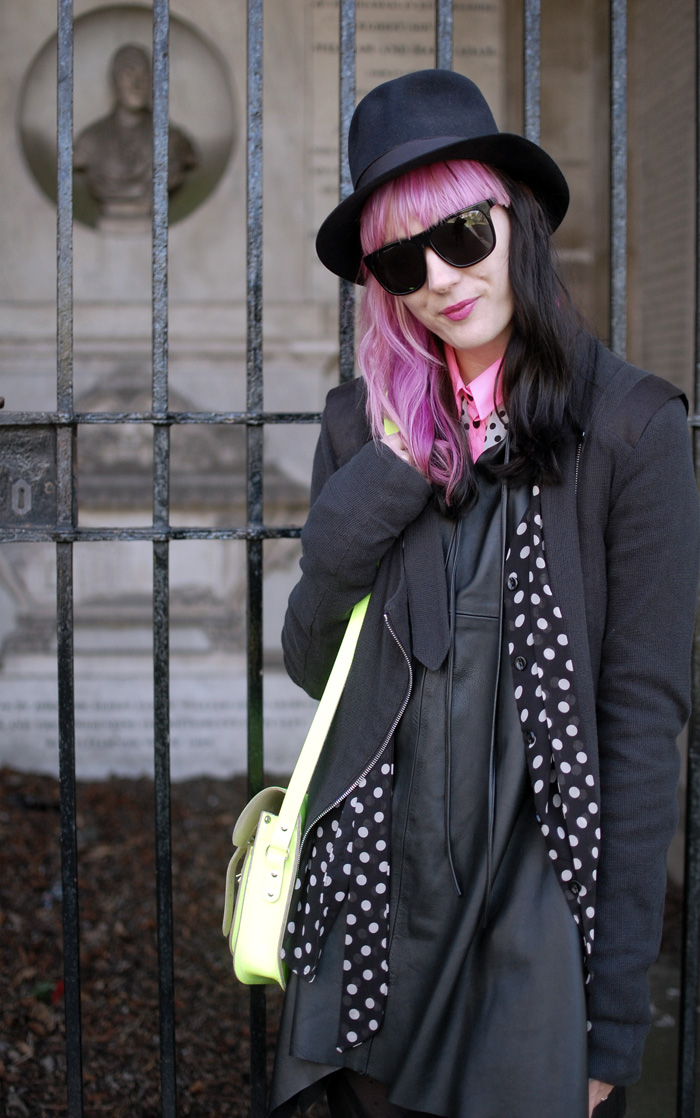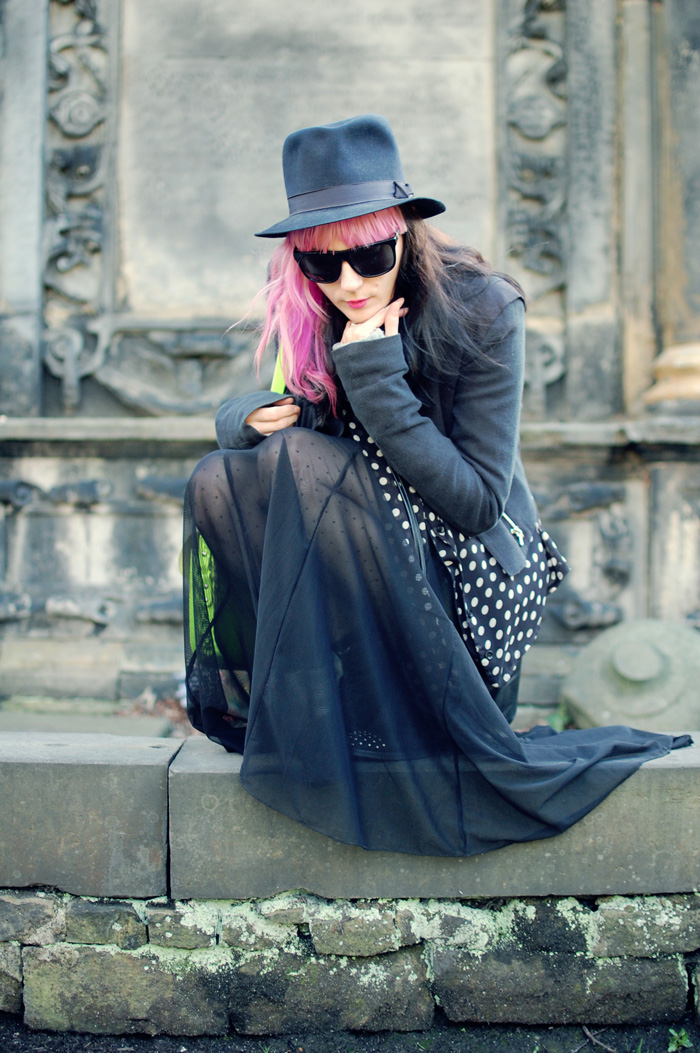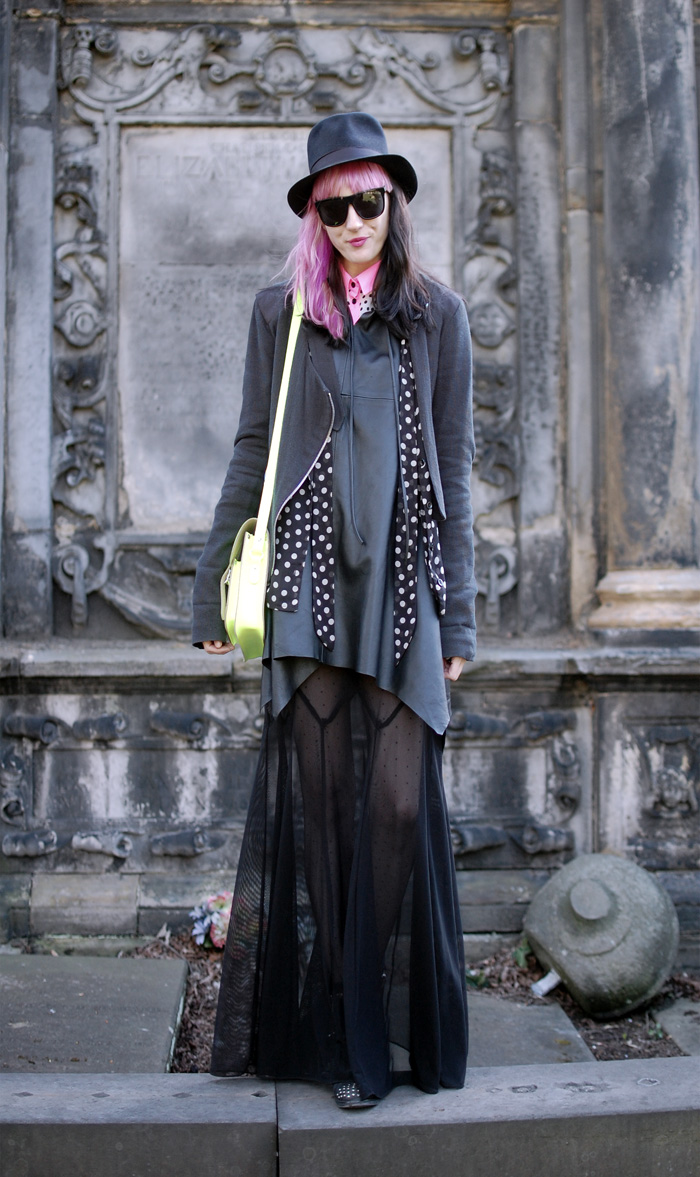 Whilst wearing my hat walking through town, some guy walk past me and shouted "halloweeno!". Not sure what 'halloweeno' means, but I shouted "fuck off!" right back at him. No dubiety as to what that means, I'm sure.
So yes, a splendid little day out once more and now I have some amazing new Gamba pointe shoes to play with. Life is good.
Queen Michelle