It's almost June and it feels deeply absurd writing about tights and body suits, yet this is exactly what I am about to do. I am actually wearing more clothes now than I was in January, so cold is the weather.
It's been a long time since I featured Scottish label Bebaroque, and I'm sure most if you will be familiar with the label by now and don't really need refresher information .
Their hand jewelled tights and bodysuits have been used in countless editorials, and the pairs of Bebaroque tights I have owned for several years are still going strong and look as good now as the day I got them.
Their bodysuits are a real winner for me though, however they don't come cheap. But for stunning designs, like this sheer one which has a combination of jet black stones, stitched wool and black sequins, all embroidered on stretchy black mesh, it seems worth it if you do have the money to spare. This is also on sale for £315.
Other designs are equally alluring, with over the knee socks and footless tights being highlights, and probably the most affordable for most of us.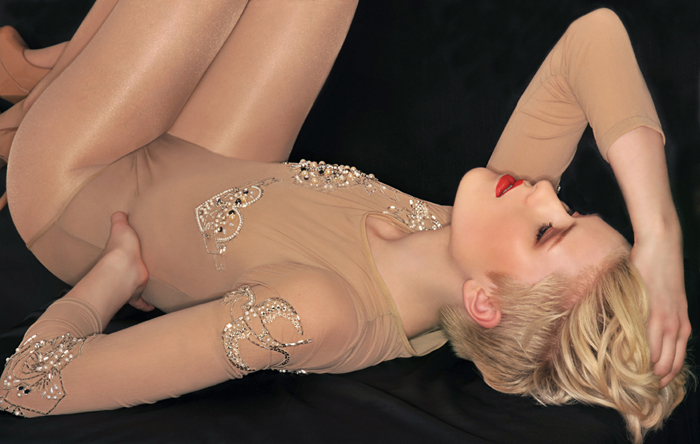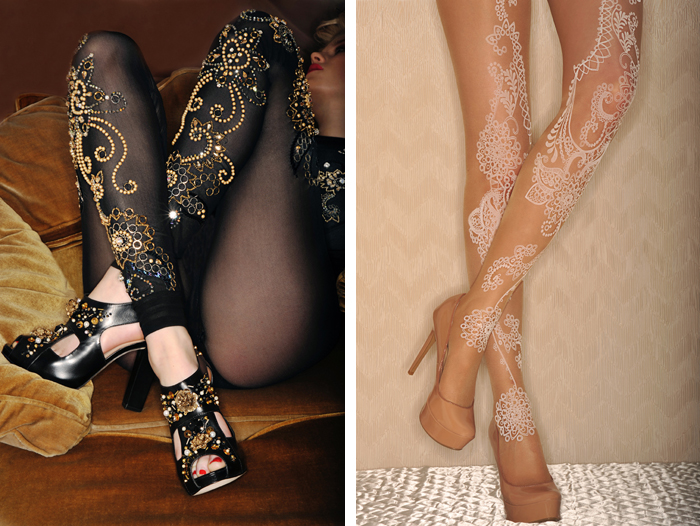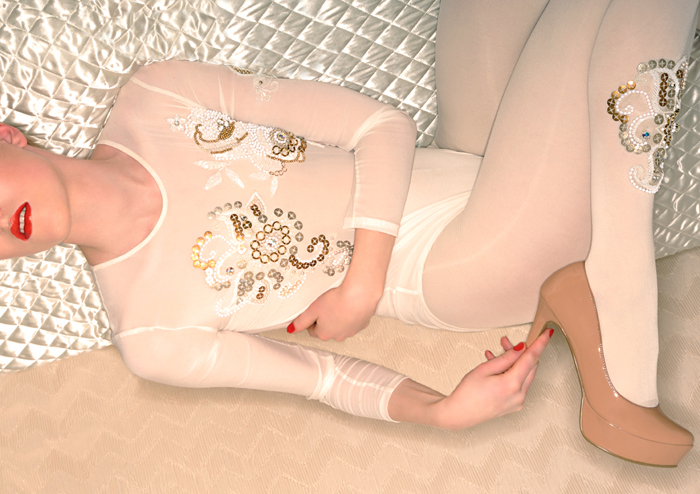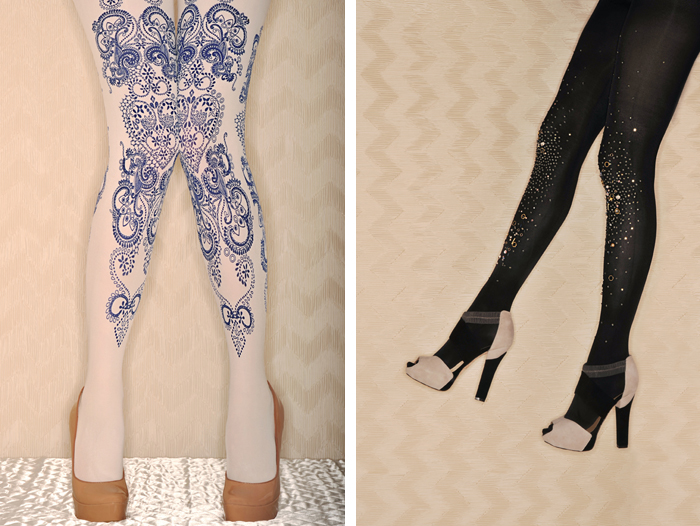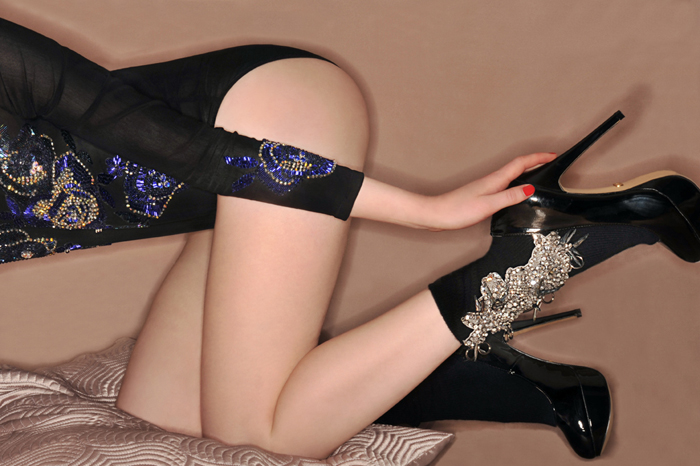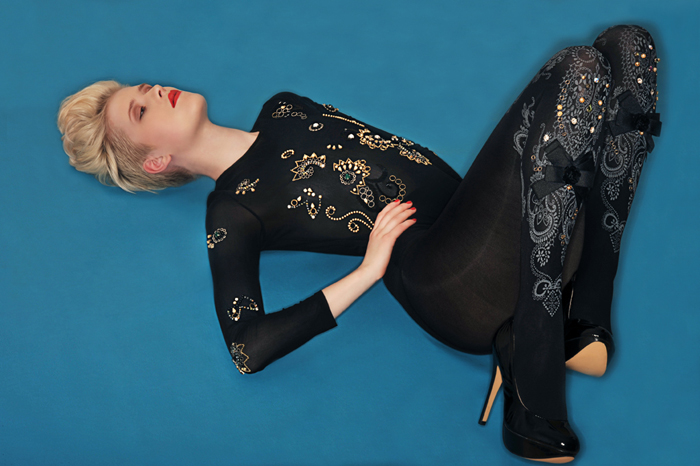 Even better, if you happen to be in Edinburgh on June 2nd, they are having a sample sale where many of their editorial pieces are being sold off. Of you are anywhere near I suggest you head down and greab yourself a bargain.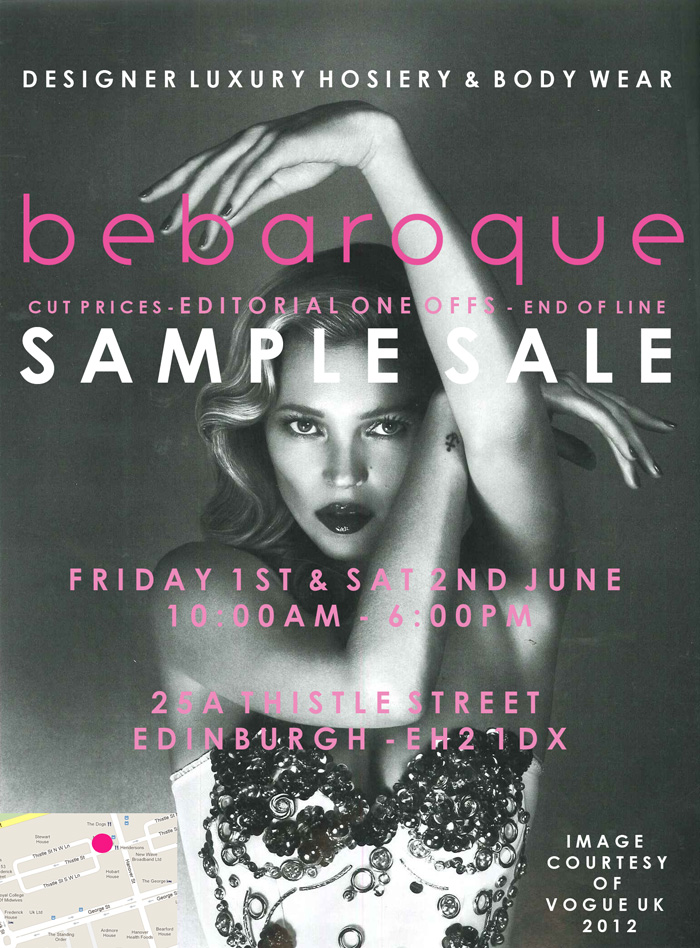 Queen Michelle