There is something wrong with me.
I can't help it!
I create clutter.
Clutter clutter everywhere.
It actually seems to manifest around me.
I don't think there is a flat surface in the whole Palace is free. Tables, worktops and even bits of the sodding floor, nothing escapes. Everywhere you look little piles of things are looking right back at you.
It dawned on me yesterday that more than half the images I have put up on instagram so far, are things that are doing exactly that. Looking at me from all corners of the house!!!
I need to take action. I need to get them all together in one place before I am in danger of becoming of becoming overwhelmed and a bit unbalanced...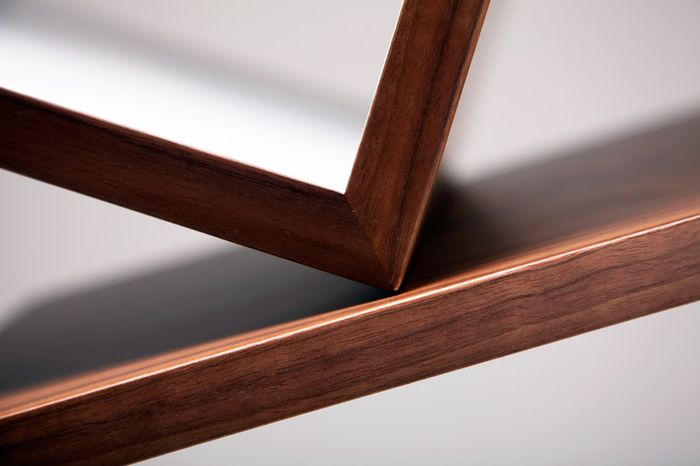 What I need, is something as unique and wonderful as this to put all my precious things...
 This is The Equilibrium Bookcase by Malagana Design designed by Alejandro Gomez Stubbs 
 Created by colombian-born, US-based designer Stubbs for his studio Malagana Design, Equilibrium is composed of five modular blocks stack on one another in a seemingly precarious manner that taunts gravity. It is almost hard to believe that it can actually hold up to 120lbs of bound materials. Equilibrium can also easily be disassembled, each piece fitting within the two larger compartments or simply utilized as individual units...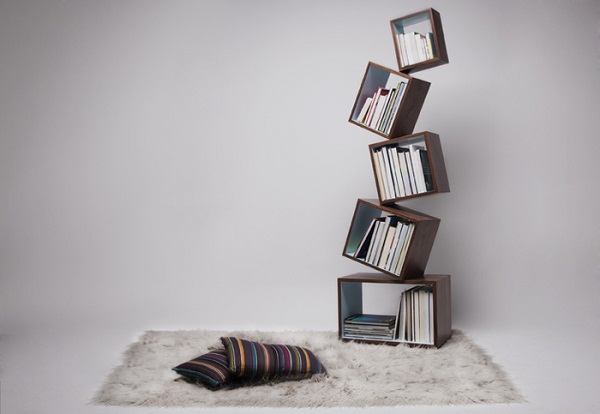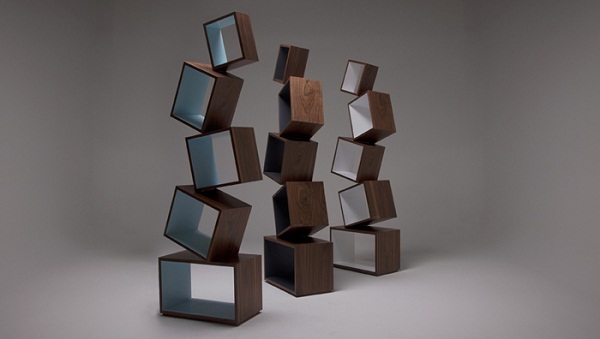 Measuring 6.5-feet high by 2-feet wide and 15-inches deep (199 x 63 x 38 cm), the walnut veneer exterior comes with either white, celeste blue, or graphite interior, with custom colours available by request. 
 The bookshelf's modules are connected with a steel joint designed to withstand the weight of the books. the cantilevered design forces the load of the weight towards the center, while the tilt of the compartments  replaces bookends with the force of gravity, keeping books (or all my assorted collections) together...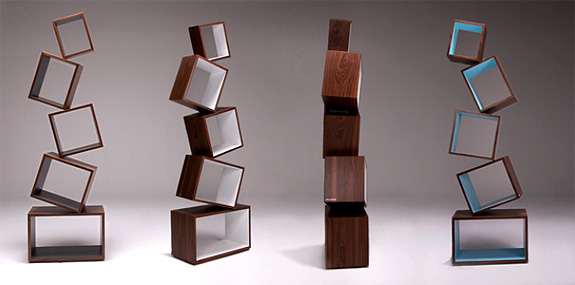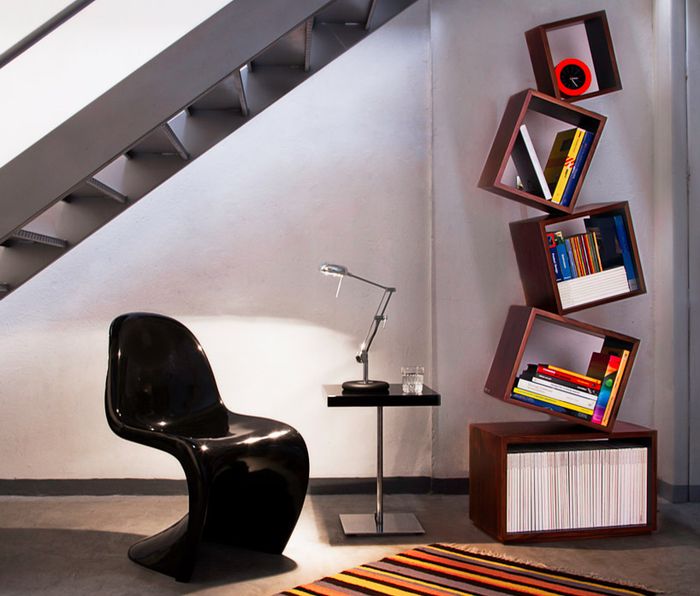 I could even keep books in it.
There's a novel idea!!!
Queen Marie
x