The lovely girls at Lucette sent me over some things to play dress up with from their latest collection. There was so many amazing pieces to chose from it was hard to narrow it down to one thing, but I chose this dress. The tulle and laceup detail called out to my dual personalities - rock chick and ballerina.
These kind of juxtapositions is what Lucette really excel at, and goes some of the way to explaining why it's become a favourite label for me. It's all very wearable but those hard edged details, such as leather and lacing, make each piece rather different to anything else out there.
It was serendipity that in the same week I received some new season Miista shoes, because the dress and the shoes are a match made in heaven. The tan, chunky heeled mary-jane style shoes go perfectly with the vintage aspect of the dress.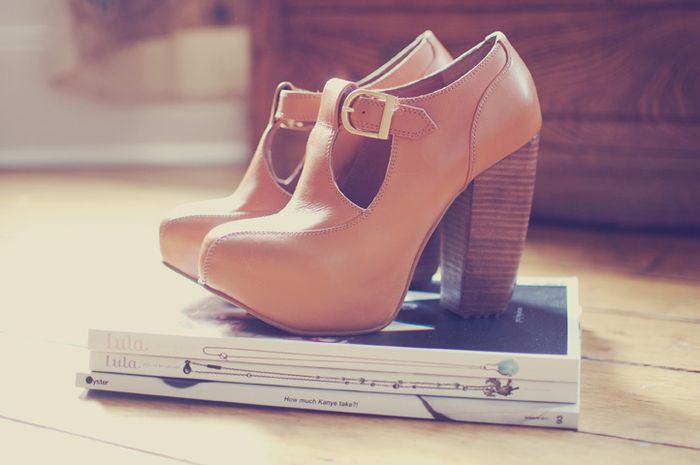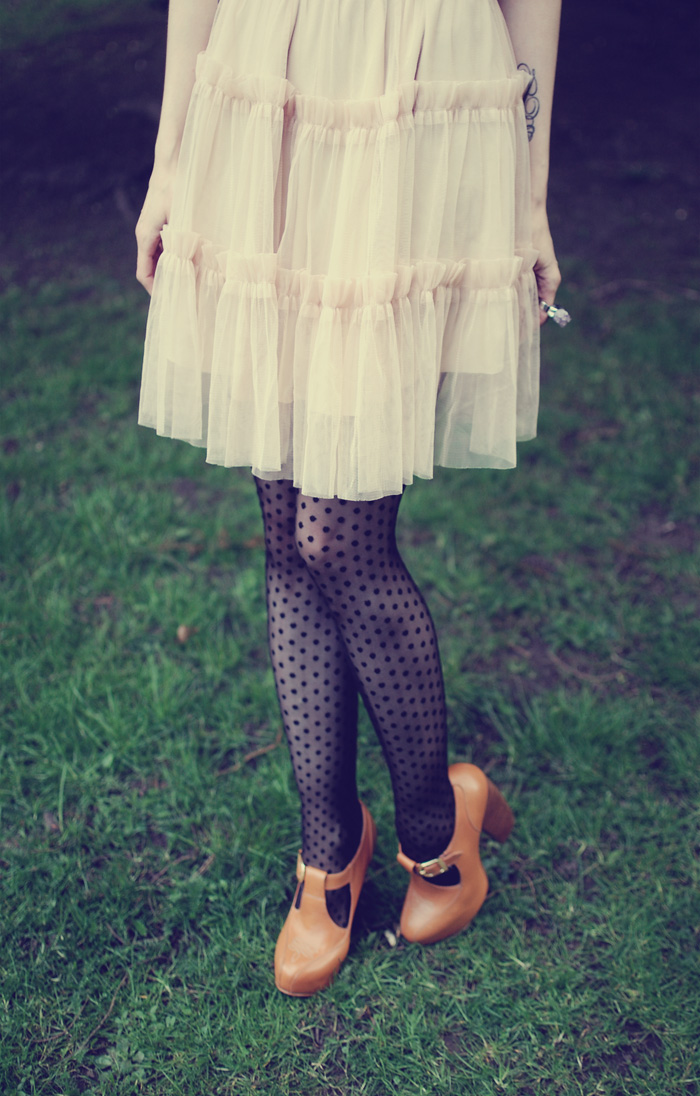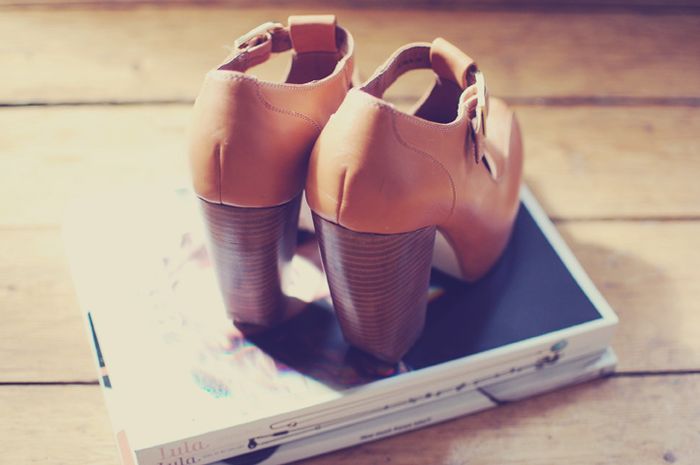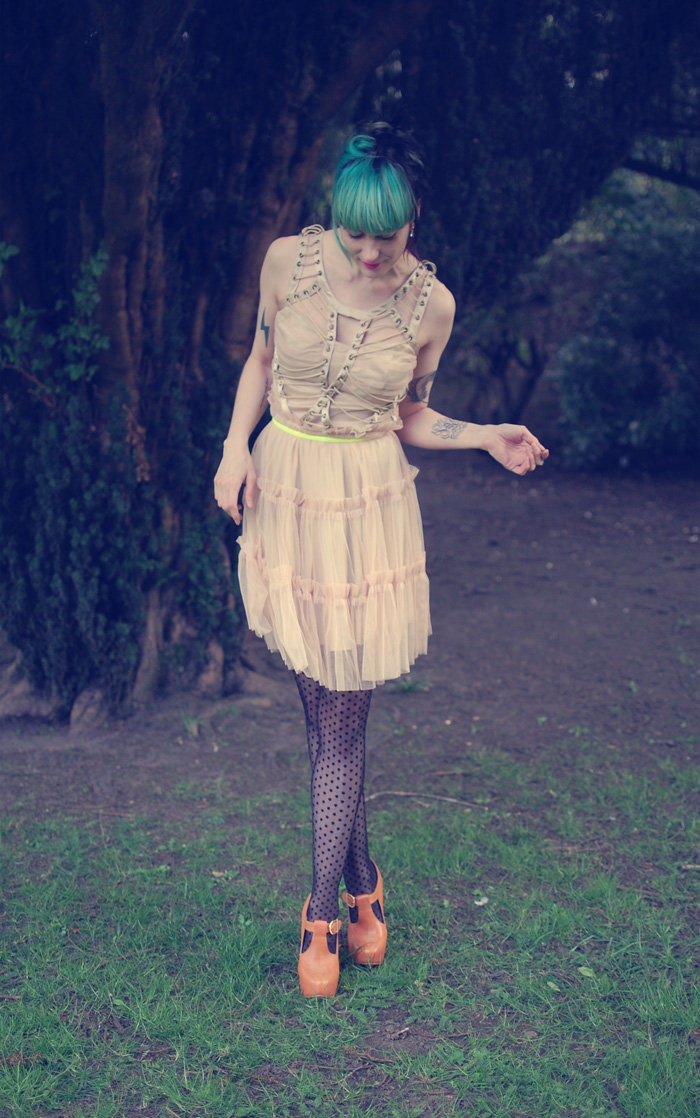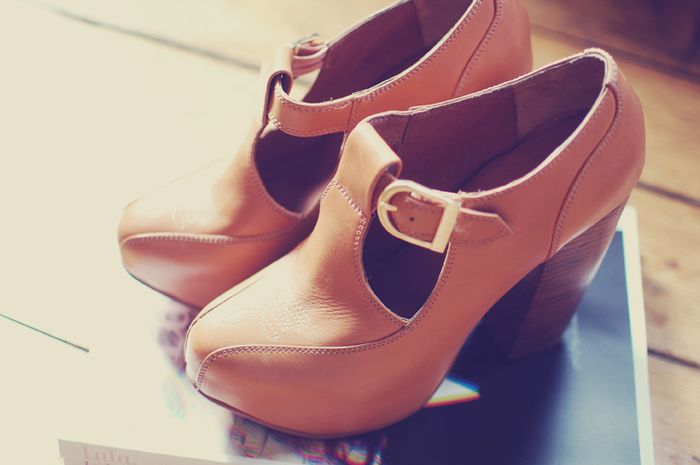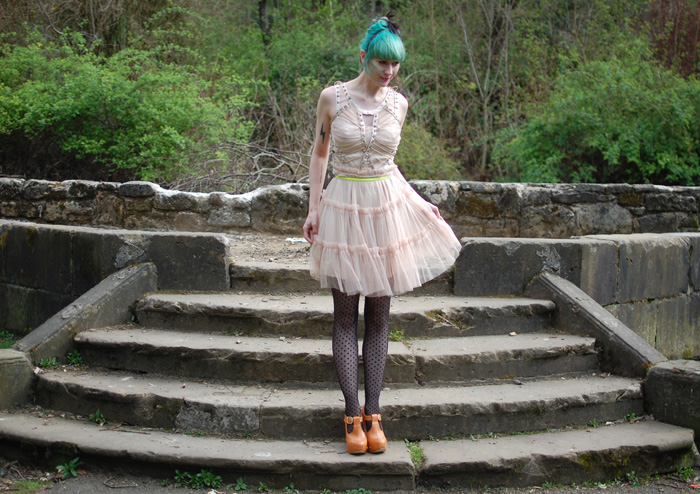 This is one of my favourite spots in my local park. It's the remnants of some Victorian era park decor. I have no idea what it originally was, but I love having a little sit on the steps. However, I'd like it noted for the record that someone had taken the time to chalk an array of penis drawings all the way up to the steps, penises of varying sizes and many of them, which I've had to laboriously Photoshop out of each image! Dirty wee swines!
Queen Michelle