Designer Louise Buchanan is a girl after our own hearts.
She shares our love  for the most important thing in the whole wide world - tea!!!!
 Louise makes a range of products, including bags, purses, jewellery, printed textiles that are beautiful and unusual and best of all, inspired by tea!
She uses items that you wouldn't expect to see on fashion accessories, like the sweetie purse range that has an antique mustard spoon attached to the front!  Louise set up her business in 2006 when she moved to london and started making all things tea related. Bags and purses are made from recycled leather using local processes and techniques.
In 2011 louise moved back home to Scotland to set-up her workshop here. Now you can find lots of her lovely work on the wonderful site notonthehighstreet.com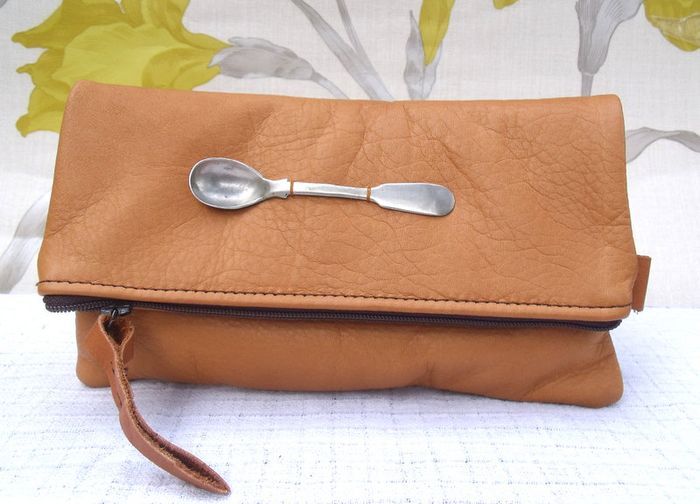 The Sweetie is a patent leather clutch bag with contrasting lining. It comes in patent yellow, purple, navy or red with a contrasting mustard spoon on the front. they also have a pink or blue satin lining to make you smile every time you open it will brighten up the worst of days.
It also comes as a perfect little purse to pop in your clutch
Sweetie Clutch £85         Sweetie Purse £33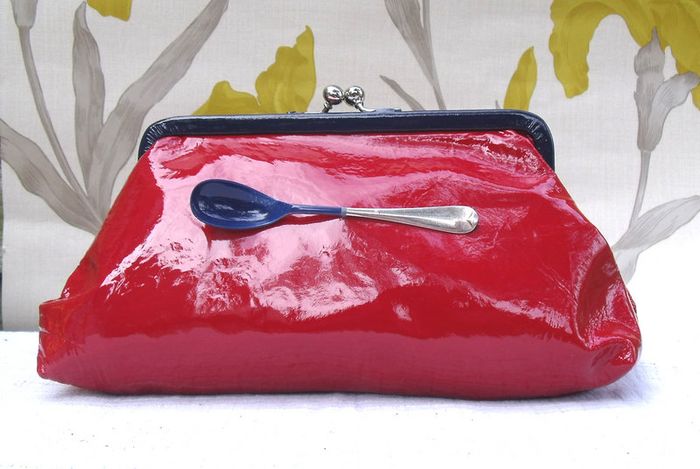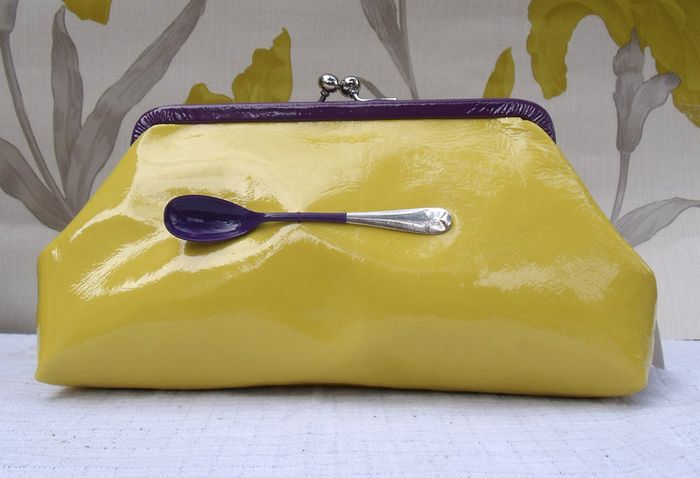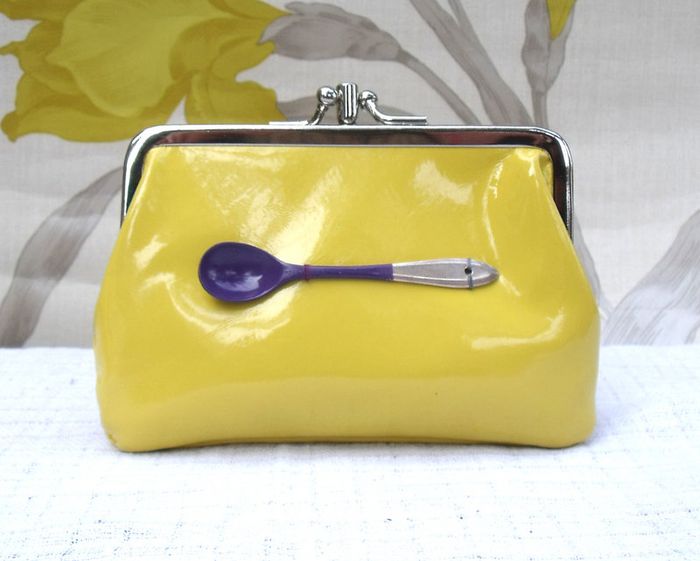 Much as I love her bags, I think my favourite things have to be these genius Tea Spout Hooks.
Ceramic Tea Pot Spout Hooks cost £16  I want to put them up everywhere in The Palace.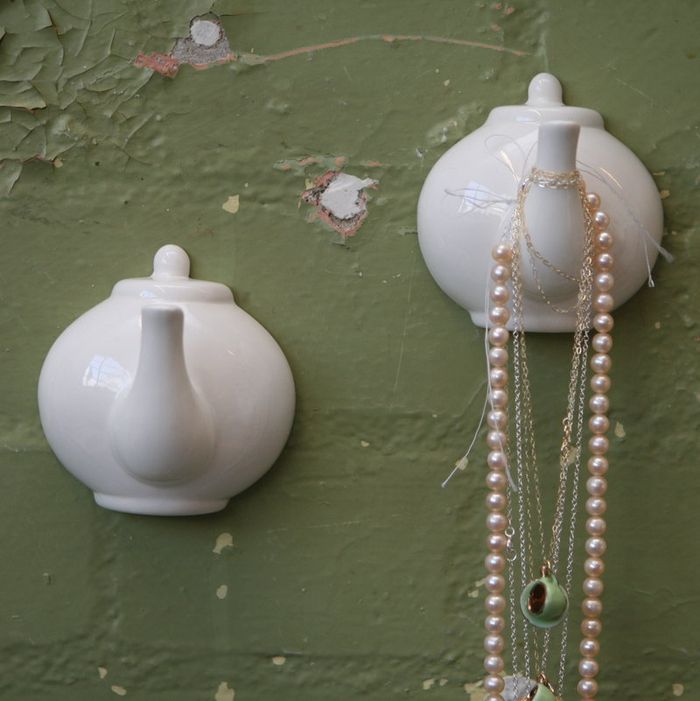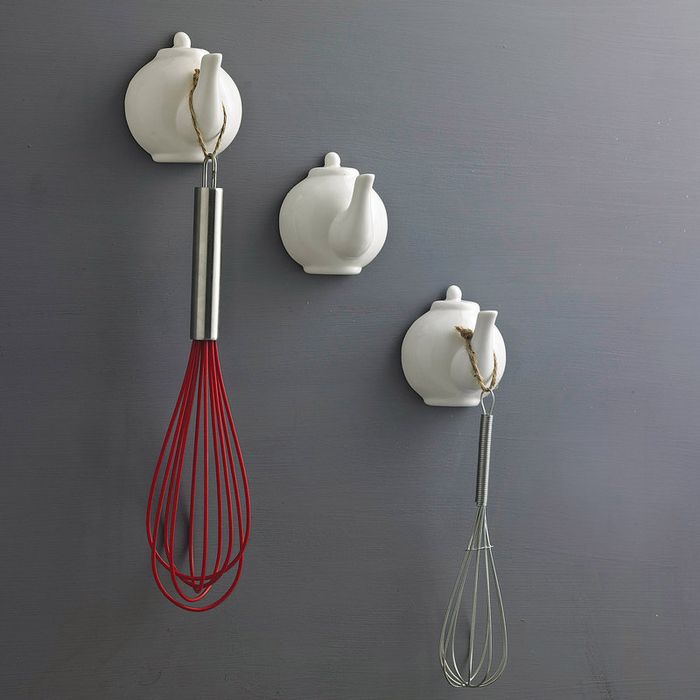 Time for tea?
The answer is always YES...
Queen Marie