That's not something I normally have to say to people.
But then my seats don't look like this...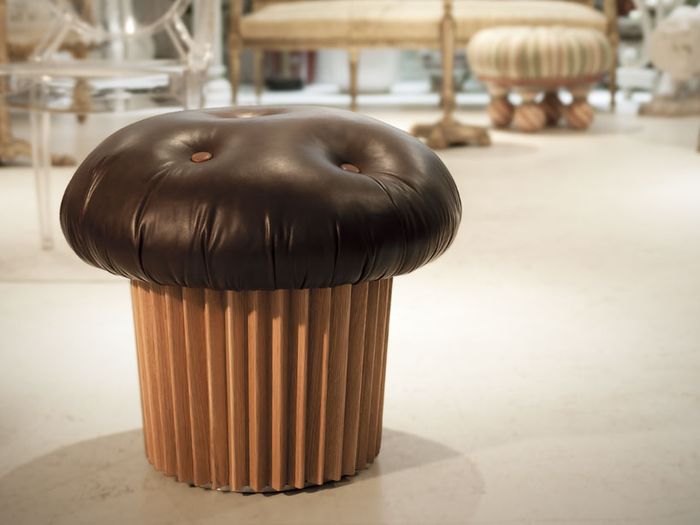 This is the 'muffin pouffe' by  designer Matteo Bianchi
Director and Founder of Design Ltd,
Matteo Bianchi is a dynamic interior designer based in East London. Originally from Venice, Bianchi's own style is experimental and eclectic, mixing an Italian flair for design with the London 'edge'. No one does playful furniture like the Italians!
Before we all fell in love with cupcakes, muffins were our most favourite treats. It's funny how quaint and old fashioned they seem to us now. This delicious little muffin was presented at TENT london 2011. 
Customers can have their muffins made to thier own recipe by choosing heir own 'ingredients' such as different handcrafted solid wooden bases, buttons and soft leathers which come in a range of colors.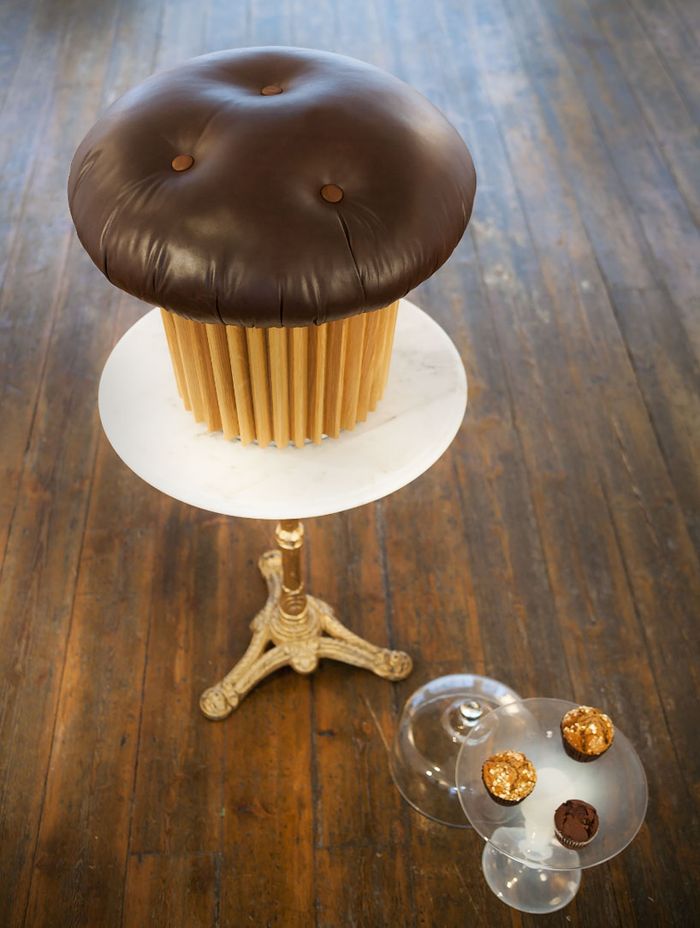 Most fun of all, each cupcake allows you to have a secret stash!
By removing the cushion, the Muffin Pouffe reveals hidden storage space. The perfect place to hide more muffins or even some of those dastardly cupcakes.
The muffin pouffe even boasts it's own totally delicious website.
Just click here to see more about this most sweet of seats...
Queen Marie
x