On Saturday Prince B and I went a day trip to sunny Edinburgh so I  could buy some new pointe shoes. As I mentioned on Sunday, I finally gave up on my Freeds, as the pain with them was just too much to bear. They gave me virtually no foot support and I believe a recent ankle injury sustained in pointe class was primarily due to the Freeds. It was with a sad heart I said goodbye as they looked beautiful, but best to get shoes that work for your feet and for me that meant Bloch Serene's.
So off we trotted through to our capital city for an adventure. We wandered up and around the castle, which was beautiful in the sunshine, then took in a couple of shops, and I'll tell you about that later this week, then spent quite a lot of time in St Giles catherdral, which was just beautiful and immensely peaceful.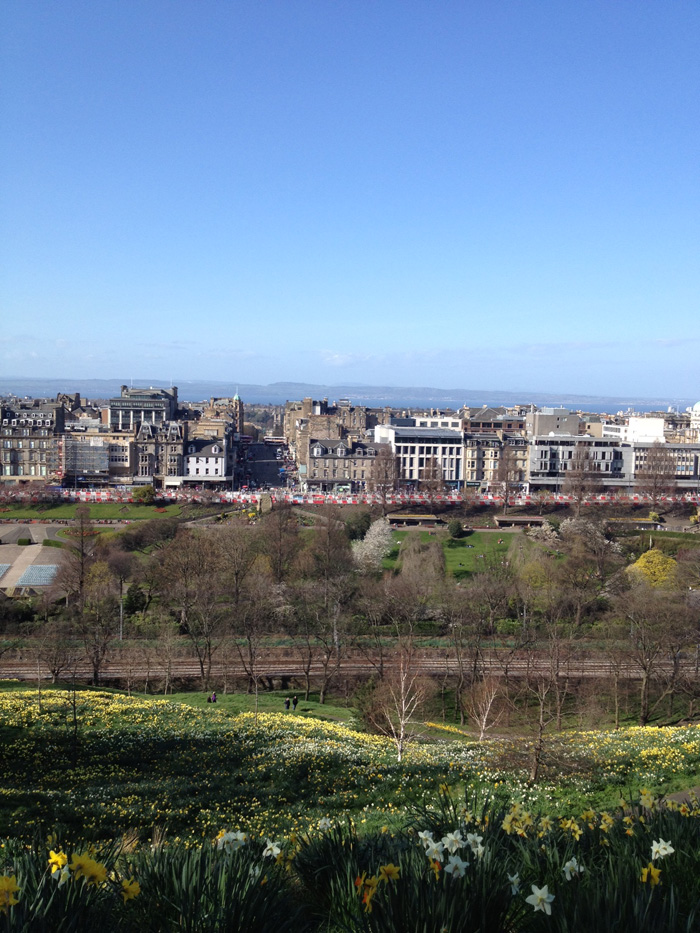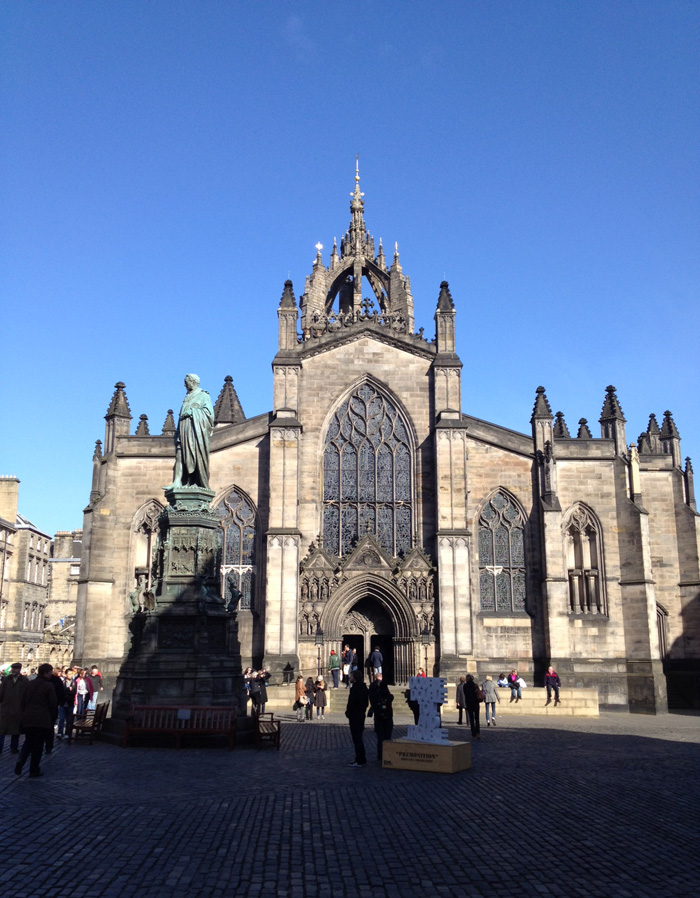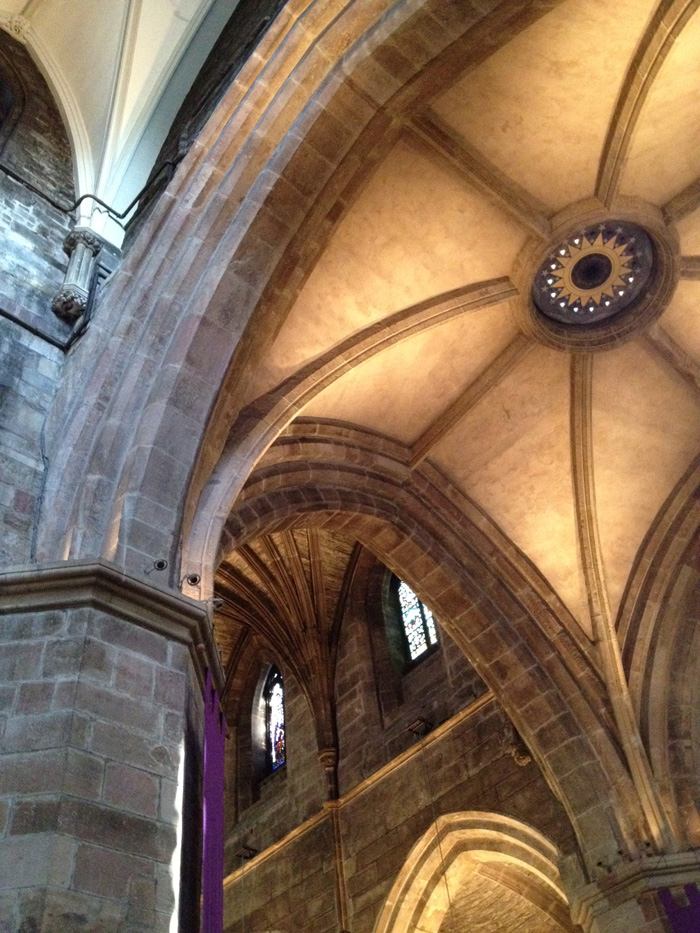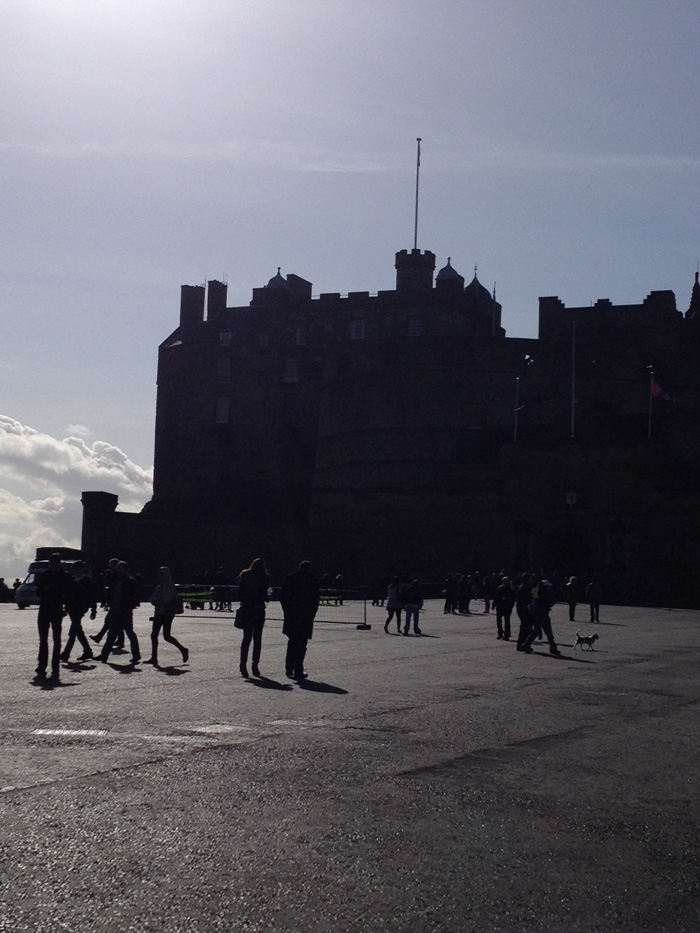 Whenever we go day trips to anywhere we do vast amounts of walking, so it was sensible shoes in the form of my reliable and ever comfy Underground creepers, but I made a concession to dressing up by carrying my rather adorable little Lucette suede bag. My lovely friends at the label send me over some bits and pieces to play with, one of the dresses you saw yesterday, and this bag was another one. It's small, but is big enough to carry a purse, lipbalm, phone, a powder compact and keys...the rest you give to Prince B to carry in his Madarina Duck rucksack!
It's suede fringes and metal tips make a brilliant tinkling sound when you walk. The chain strap and clasp makes the bag feel quite vintage too, which I really like. My outfit was simple because we would be traipsing around the city all day, so plain denim shirt and one of favourite maxi skirts.
We took some photos as we prepared to hike up to the castle. You can take photos in Edinburgh and no-one bats an eyelid due to tourists snapping photos all the time,but take a photo in Glasgow and you have an audience. I absolutely hate taking outfit shots at home, but here is was no big deal at all.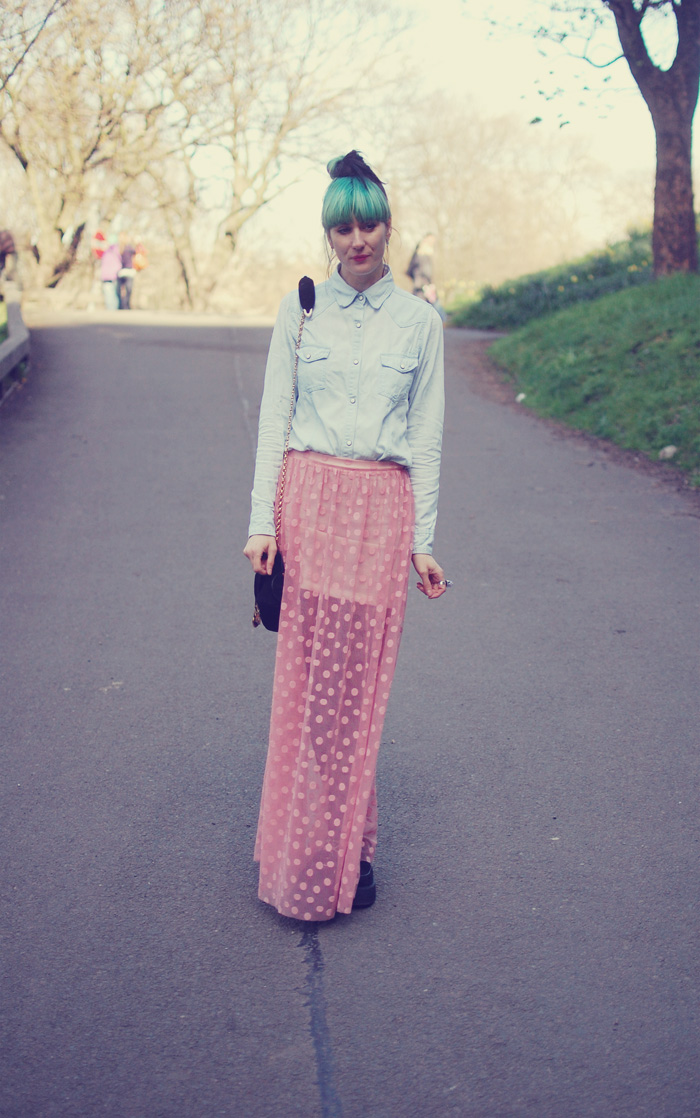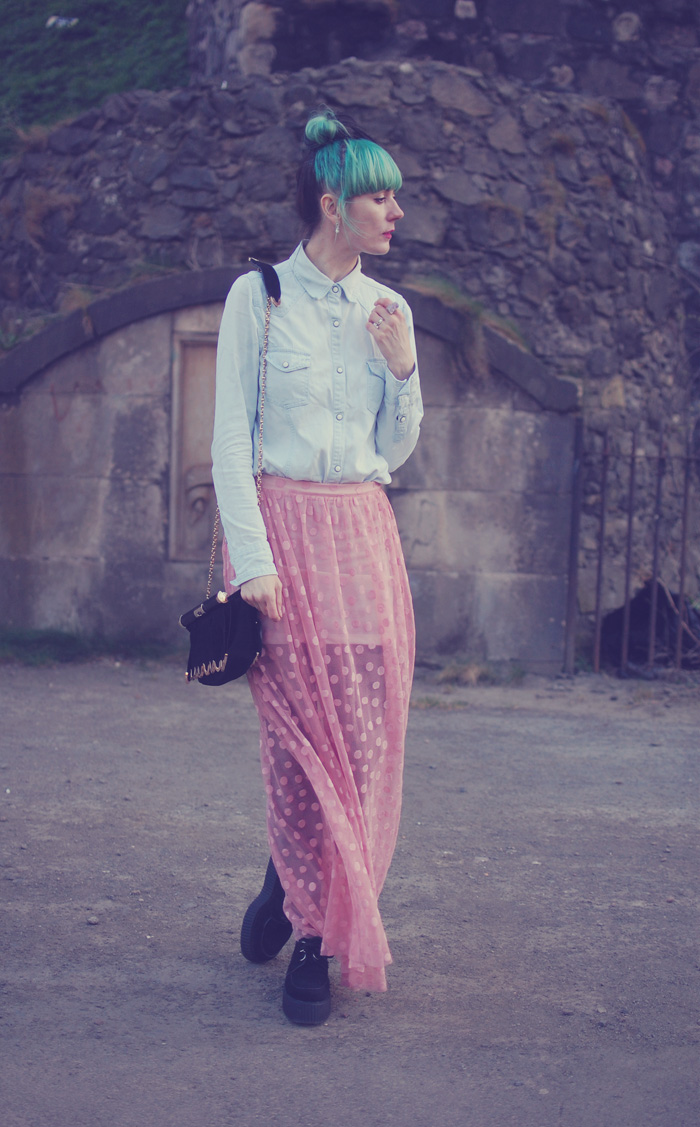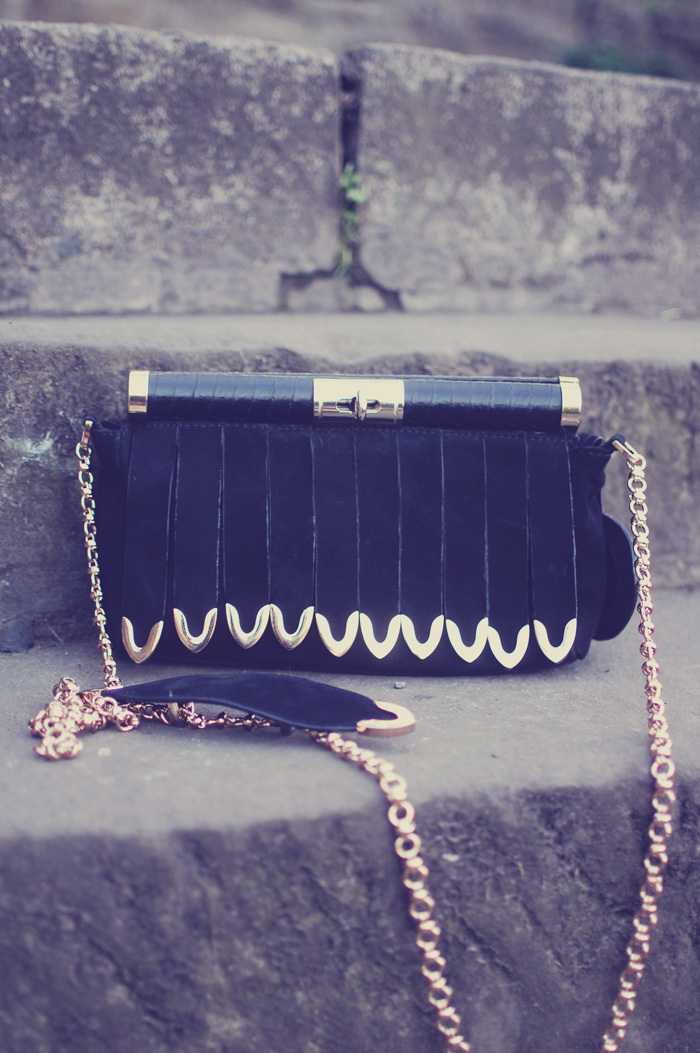 It was a great day out, and we did touristy things like eat hotdogs from a street vendor, take photos of everything, went into tartan and kilt shops and buy Edinburgh rock.
I'm very excited to tell you about a specific shop we visited, but I'll share it with you all later this week. Stay tuned, you're going to die!
Queen Michelle