The Scottish Weather?
You couldn't make this stuff up.
Last week it was hotter than Spain here. The hottest Spring on record.
70 degrees,people sunbathing in parks, taps aff and blossom appearing on the trees..
(My favourite blossom tree in The Village, always the first to bloom...)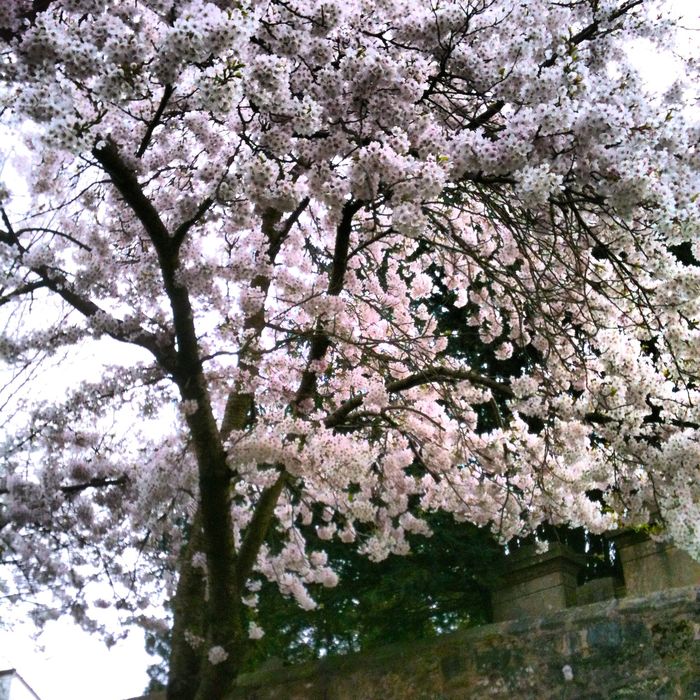 Fast forward 1 week...
It's Snowing!!!!
And the Weather people are issuing severe weather warnings.
Oh crap.
The world is going to hell in a handcart.
If you doubt that statement in any way, if  you needed any further proof , then how about an Easter Cake made of cheese and a bunny who is evil not good...
Last night I came across alternative suggestions for Easter Cakes, and every time, they were suggesting a 'Celebration Cheese Cake' like this...
Oh come on!
This could not be more wrong.
Easter is about choclate and cake ( and the Good Lord of course) not sodding cheese.
This aberation is brought to you by Waitrose, who are trying to punt the one above for £110!!!  I would pay you £110.00 to take that away and bring me a creme egg instead.
But just when I thought things could not get any worse, I came across a bunny on etsy who scared me
Scared me bad!
This is the "Evil Bunny" ring
He costs $125.00 and you can find him here
Athough I can admire the craftmanship, I do not want his baleful garnet eyes looking at me for one single minute...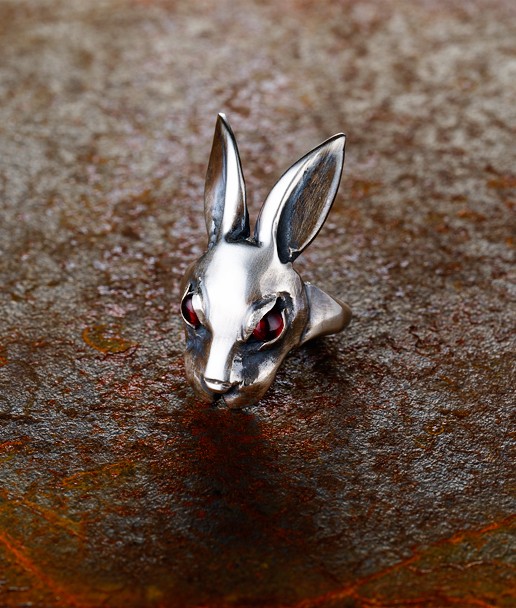 Will someone please just resume normal Spring service as soon as possible please.
Pretty please...
Queen Marie
x