After writing that post about tailoring, I decided to face my fears head on and dig out some tailored things from my wardrobe and see if I could work them in a way that didn't make me feel like a middle aged office worker.
OK, I didn't go full on suit as I don't have any tailored trousers, but I did try a mens button up suit shirt and Kooples blazer, plus a tie. It's as neat and tidy as I get. I wear all these things separately quite happily, but putting them altogether was alien to me.
How did it make me feel though? Since I did cheat and wear jeans, I didn't feel quite as uncomfortable as I expected to. Infact, I rather liked the look as it felt a bit more rock 'n' roll than office worker, but clearly that's down to the jeans.
But I will say, because I didn't look as middle-aged as I thought I would, I am very tempted to try and find a nice, slim fitting pair of tailored trousers to see if I could pull the whole look off.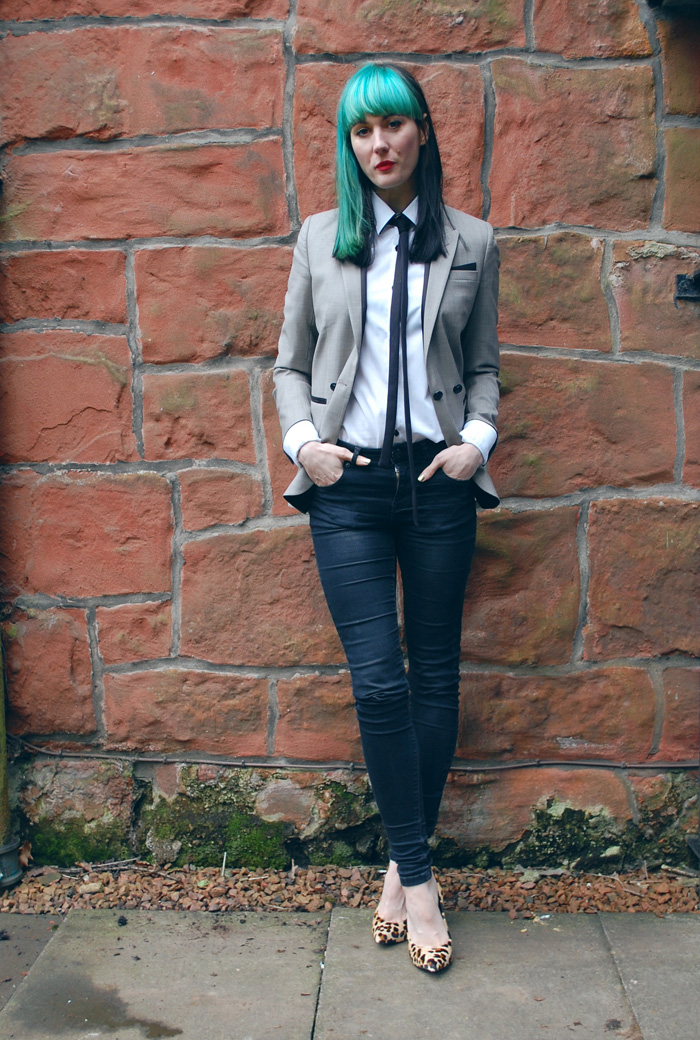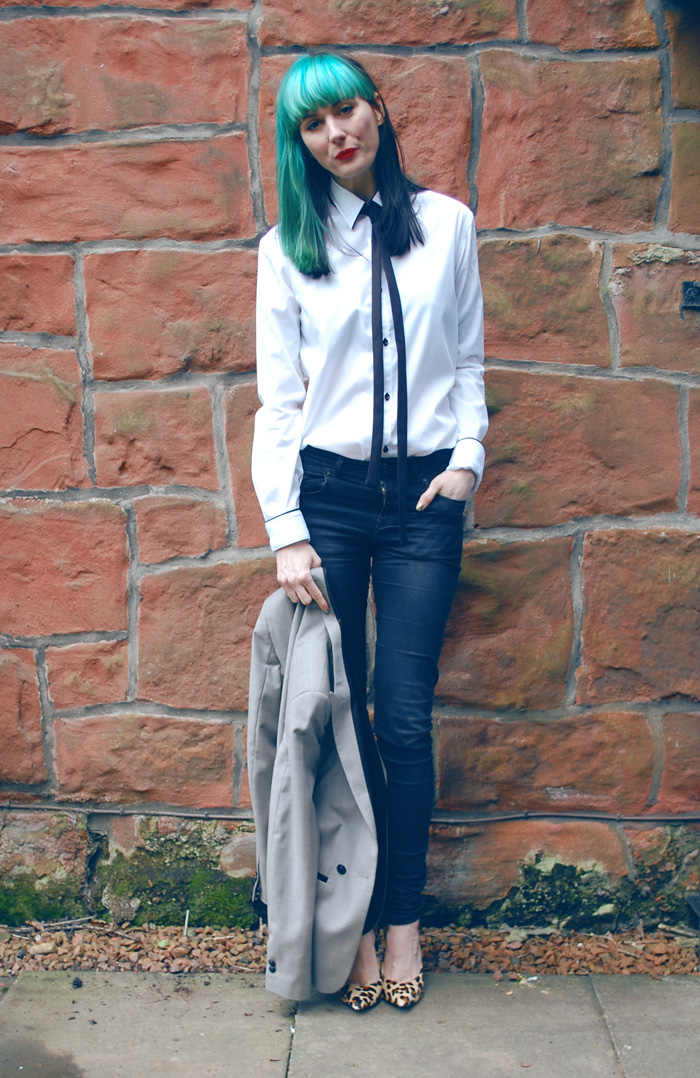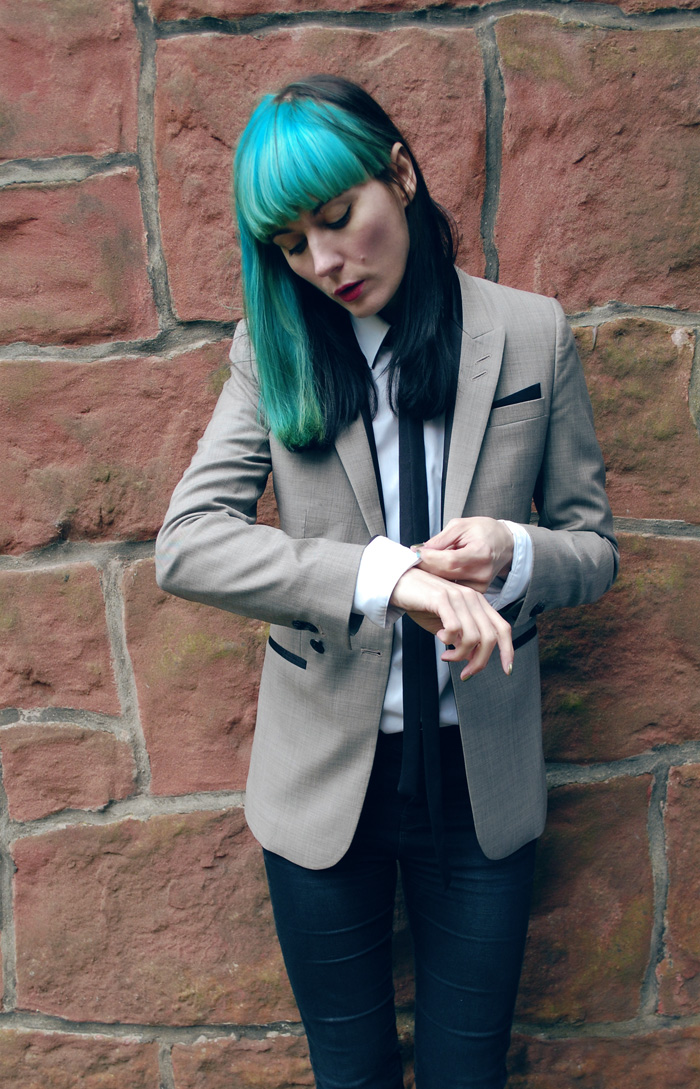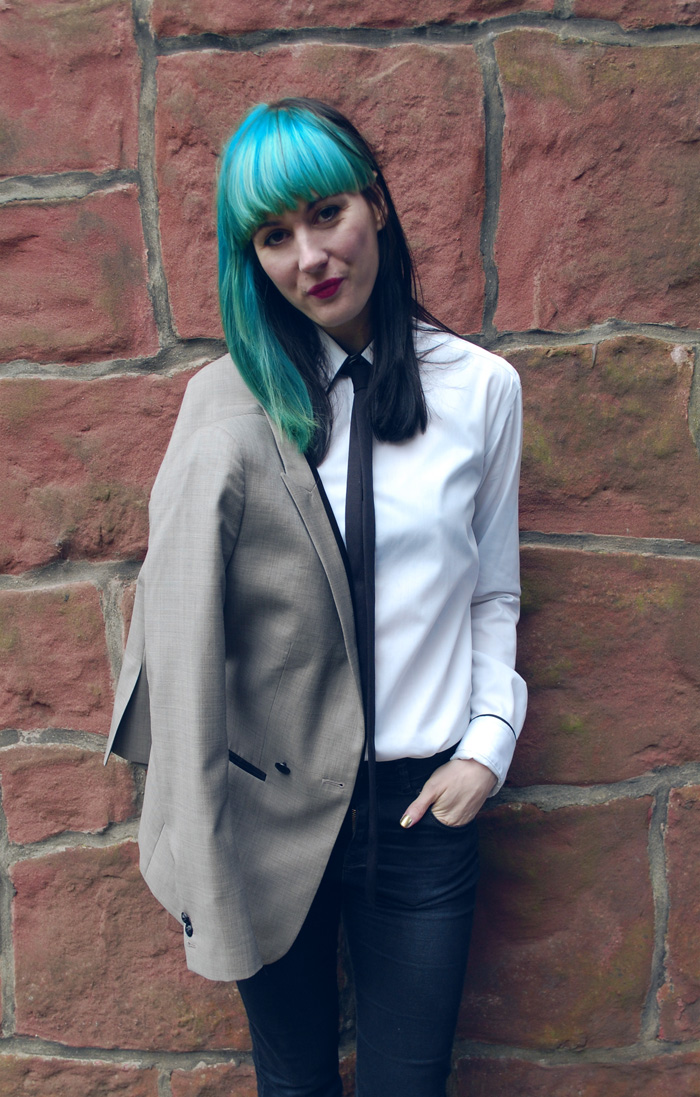 I am going to wear it to work one day this week and see how I feel. As much as it might not be a full on suit, it still doesn't feel very 'me', but I want to push myself out of my comfort zone with this one, so I'm going to give it a go.
Queen Michelle