Hooray!
A new year and a wonderful new collection from Kingdom favourite the lovely Anna at AAlicia

This collection sees her imagination explore mountains and forests and then she has interpreted them through stunning hand embroidery. Her patience and creativity never fails to amaze me...
Each 'Forest and Mountain Necklace' is a complete one-off, hand embroidered with a unique  pattern, so no two are alike!
This stunning statement necklace combines an embroidered panel (hand-embroidered in organic fairtrade cotton, backed with eco-felt), super-soft pom poms and glazed handmade ceramic beads, strung on soft, vintage ribbon. A true statement piece, yet light and easy to wear - looks amazing with everything from an old t-shirt to a black dress!
All of her necklaces tie with a long ribbon, so you can make it just the right length for you.
Forest Necklace £160.00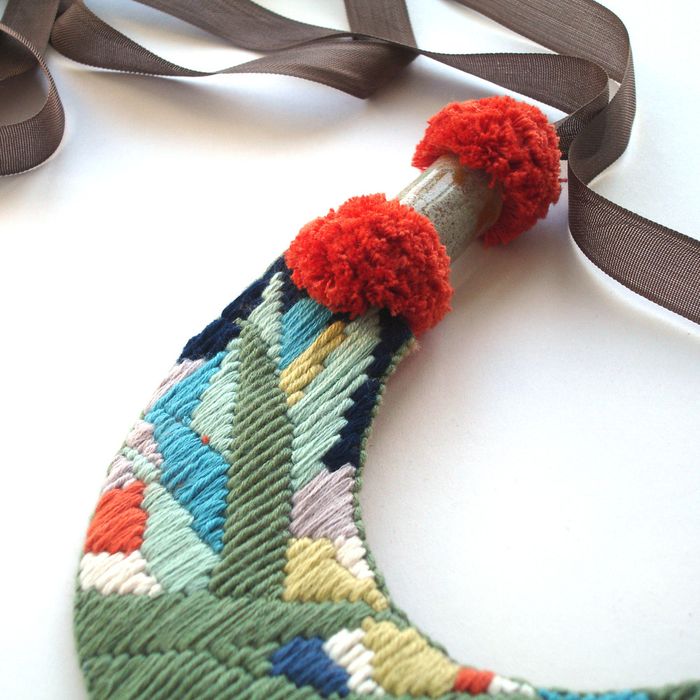 To the multi coloured mountains we shall go...
Red and White Mountain Necklace £120.00

The Mountain Necklace comes in a wonderful selection of colourways including black, navy and pink, black red and pink and navy and yellow. All of them yummy.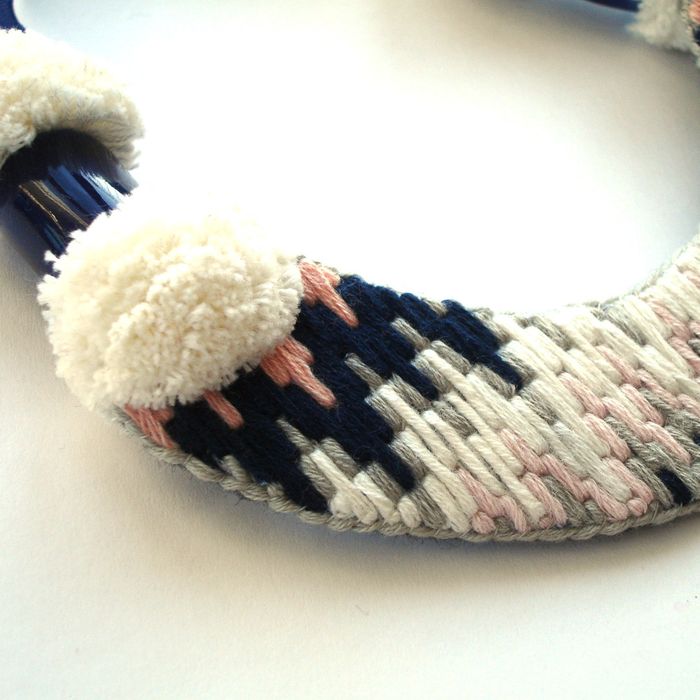 I was also charmed to see the addition of pins ( or brooches as I would call them, being an old fashioned type of a Queen!).
Perfect for boys and girls these would make a perfect Valentines gift. One of these would make the hardest heart melt like a mountain stream...
Mountain Pins £20.00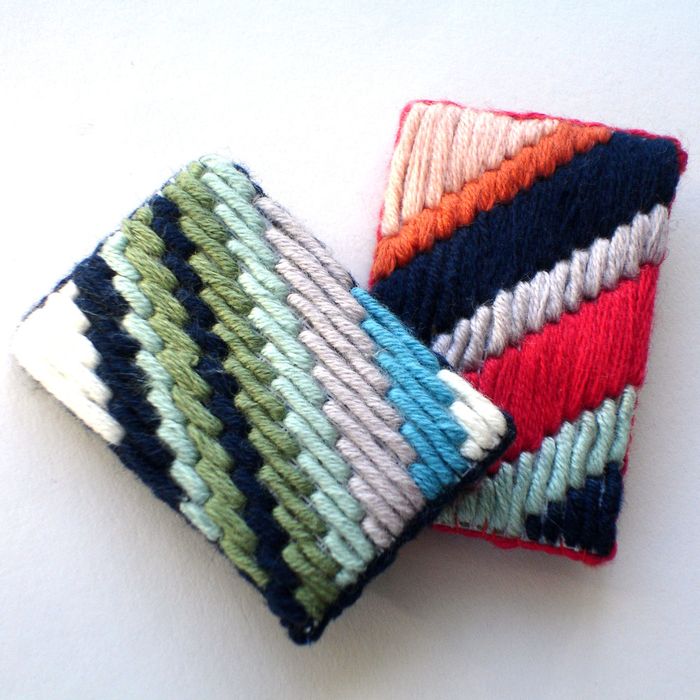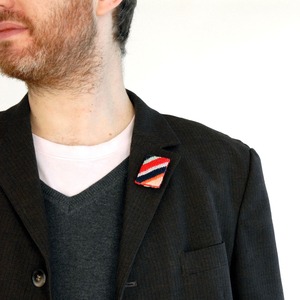 Congratulations Anna, another wonderful collection!
Queen Marie
x