There is vast amounts of delight to be had wafting around in floor length skirts.
It's not at all practical, admittedly, and whenever I wear this lovely peach net skirt from ASOS I do spend large quantities of time tripping up, but none the less it feels somewhat feminine having to gather up your skirt, in a Victorian fashion, to do simple things, like go up and down stairs.
With spring weather hopefully just round the corner, I find this skirt lends itself perfectly to be worn with cozy wool. I found this brown wool MaxMara jacket in a charity shop ages ago, and it's slightly too big cut calls to be pulled in at the waist for a slightly dishevelled appearance. As if a girl has gone to a ball and a lovely boy has lent her his coat to keep her warm against the cool night air.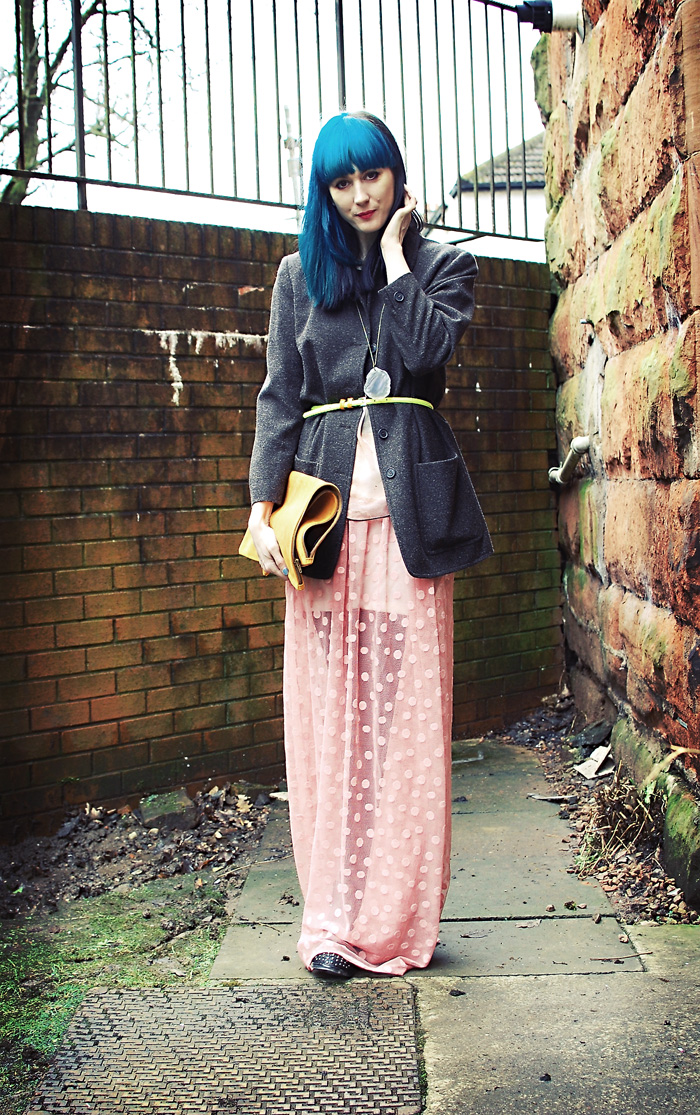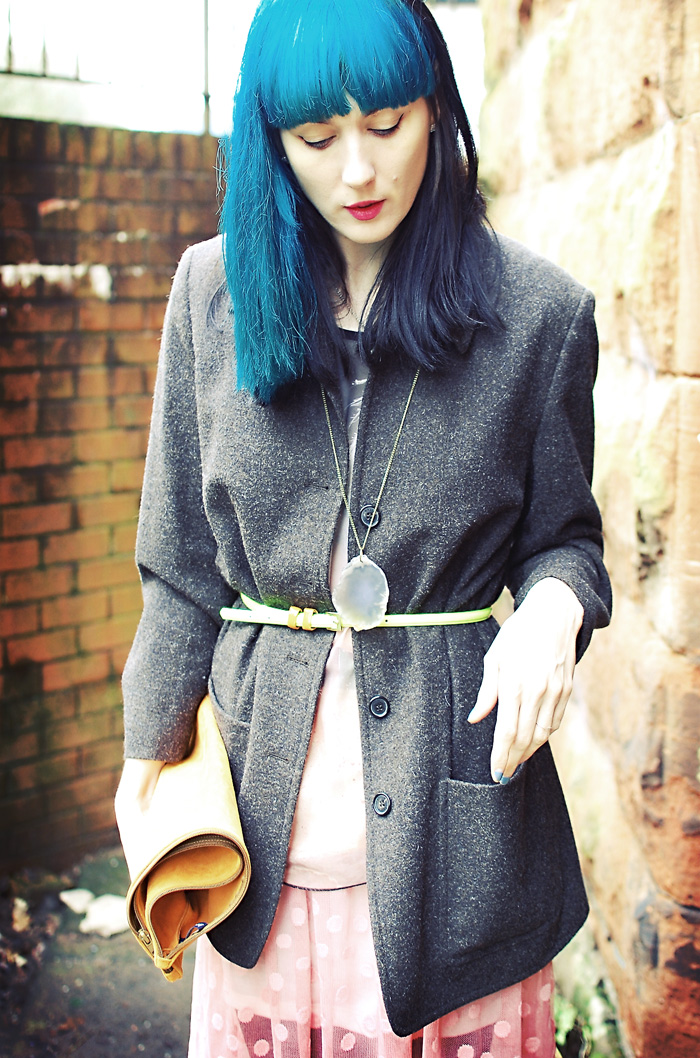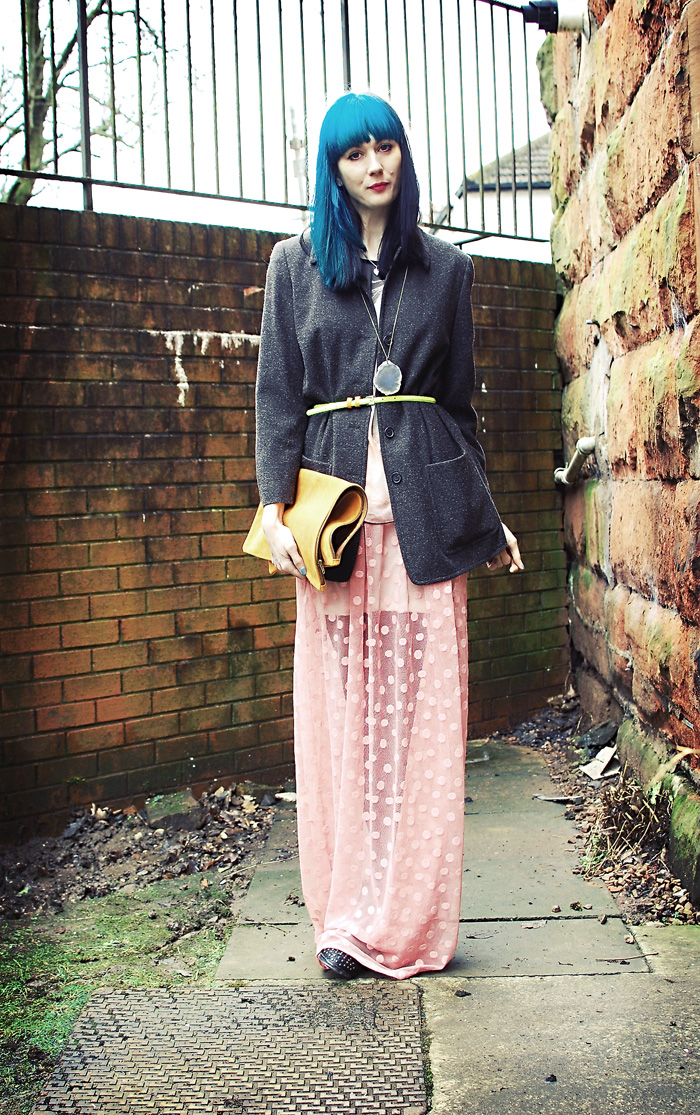 I do think my decision to dig out peach net was massively influenced by a recent visit I made to Scottish Ballet, to interview the costume designer for their upcoming production of A Street Car Named Desire.
I sat through a fitting of the second cast Blanche, who was wearing a gorgeous peach net frock. It also, possibly, affected my decision to try and cut down on pies as she was weighed prior to getting fitted and came in at a tiny, impossible to believe, 7 stone! Nothing like standing next to ballerinas to make you feel massive!
But I do welcome the onset of spring so I can waft in sheer net much more often.
Queen Michelle