Let me begin my first post of 2012 by saying I hope you all had a wonderful holiday. Did you miss us?! As we embark on our 6th year of existence, we hope you'll remain with us on our somewhat shambolic, blogging road.
At the end of 2011 I purchased this leather sleeved Zara coat, with much delight I might add. I love it when you come across something you've wanted for the longest while for a super reasonable price. I've been trying to get the leather sleeve effect by way of wearing a leather jacket under various sleeveless jackets for ages now, but it never quite felt right.
Then, suddenly, or so it felt, the AW11 season threw up quite a few choices of coats with actual leather sleeves attached. Needless to say, many of them were much too expensive, with labels such as The Row and Helmut Lang creating perhaps the most desirable leather sleeved coats available, in my opinion anyway. True to form though, Zara saw the trend emerge and reacted to it with their version, which looks quite expensive but costs little over £100.
It's a slick, slightly grown up affair with neat tailoring, no buttons and soft leather sleeves. There is a bit of Teddy Boy about it too, which, needless to say, pleases me greatly so expect to see, in future posts, the coat styled up that way.
In this outfit though I was just slouching around, doing nothing in particular, so it's teamed with a simple pair of black jeans, biker boats, my Australian Ballet t-shirt, Henry Holland sunnies and Mata-Hari x KoS bag.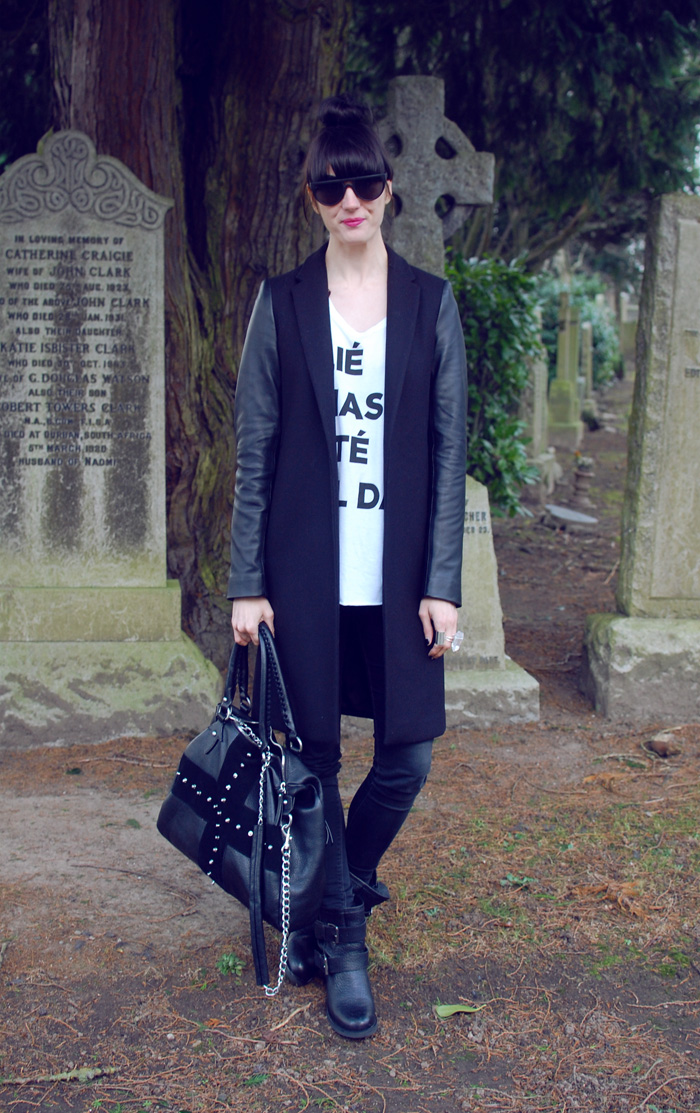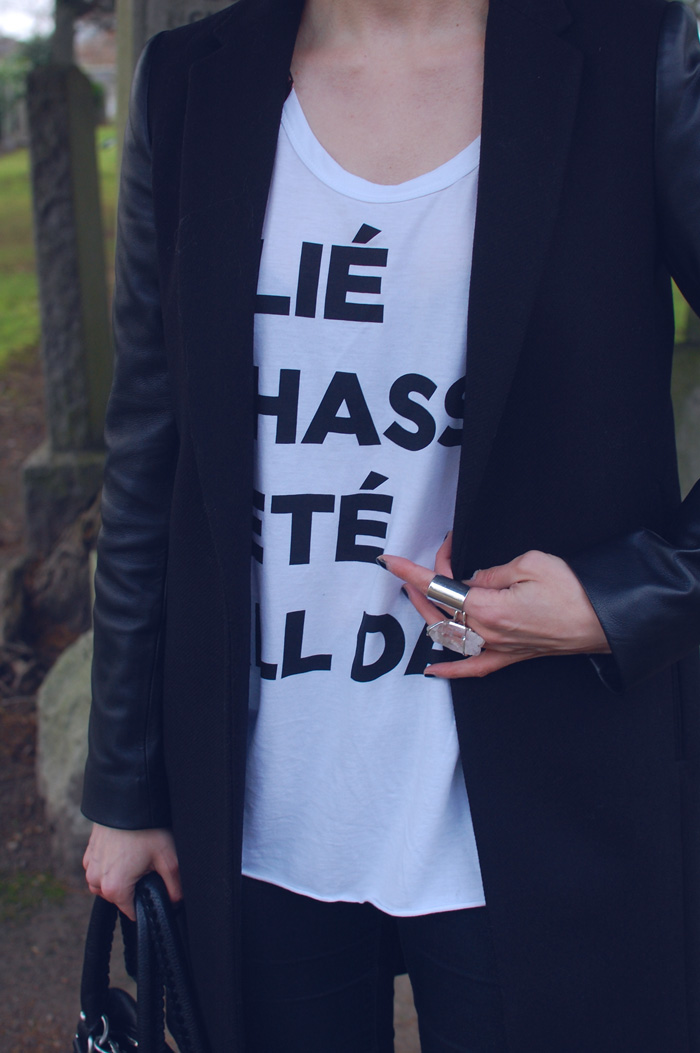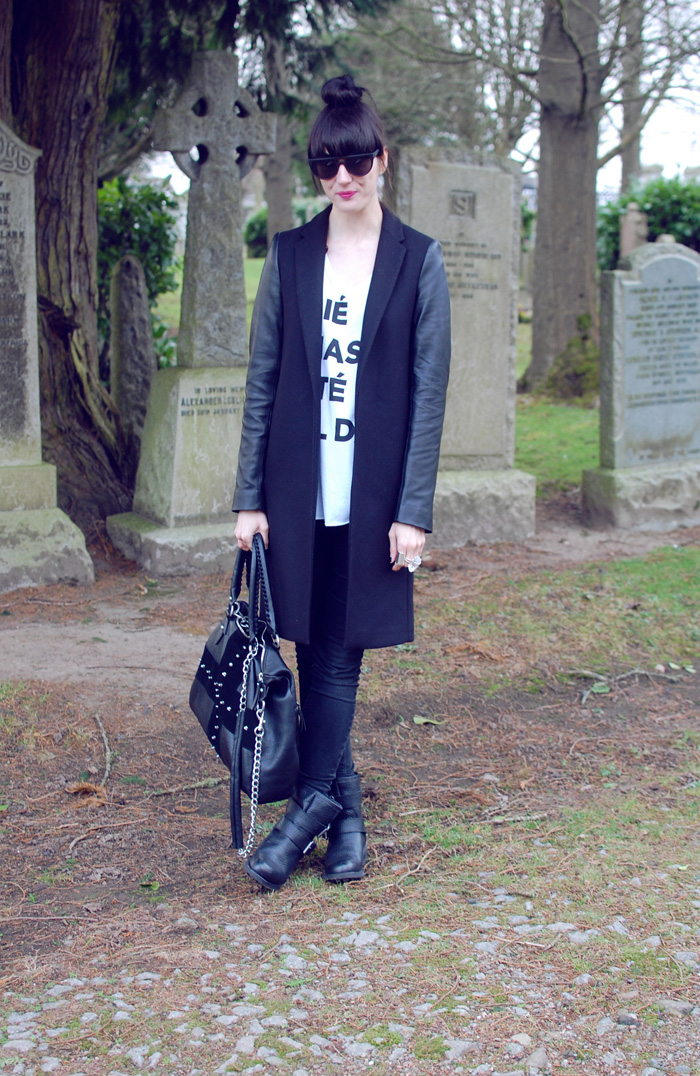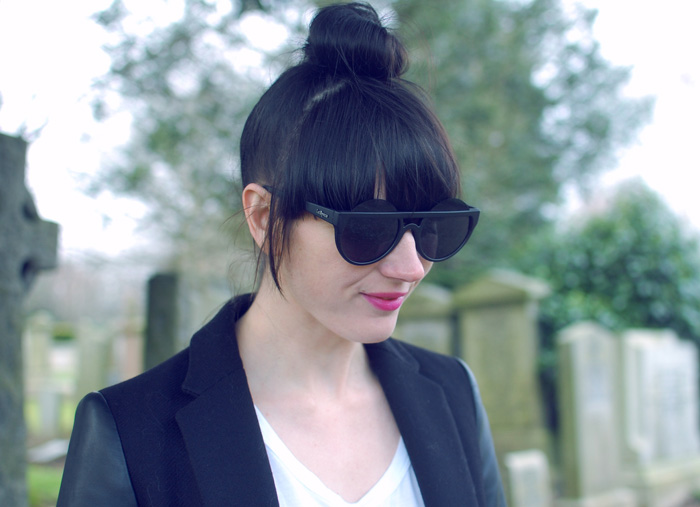 As an aside, these Bertie biker boots have been rarely off my feet lately and have been a godsend for the depressing, wet weather we get in Glasgow all through winter. They are warm and comfortable as hell.
Other favourite things I've also been wearing a lot, are this incredible Topshop animal print bustier and these Henry Holland for Le Specs sunglasses, which are such an unusual design. And, of course, I am loving my 'Plie, Chasse, Jete All Day' t-shirt from Chip Chop for the Australian Ballet. It's all kinds of amazing!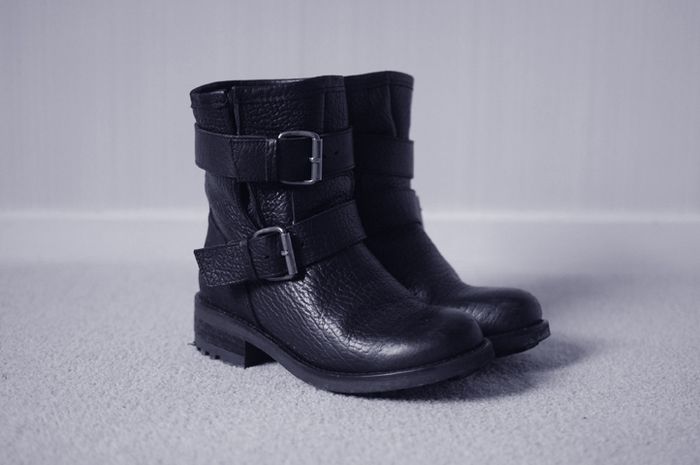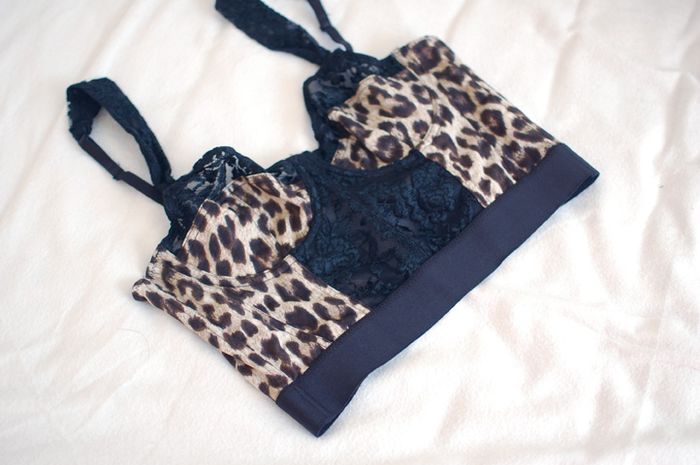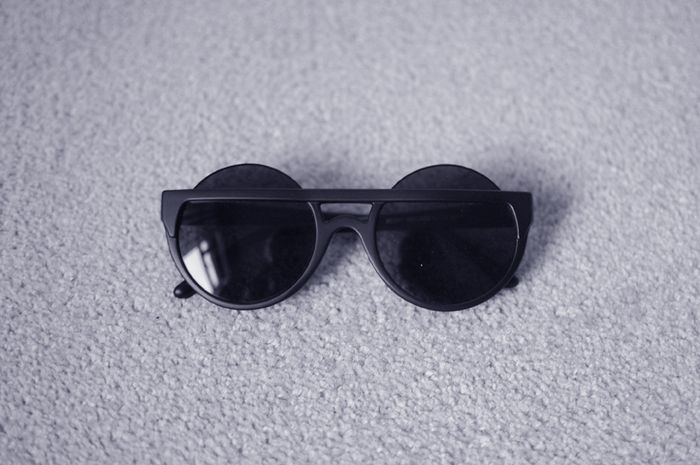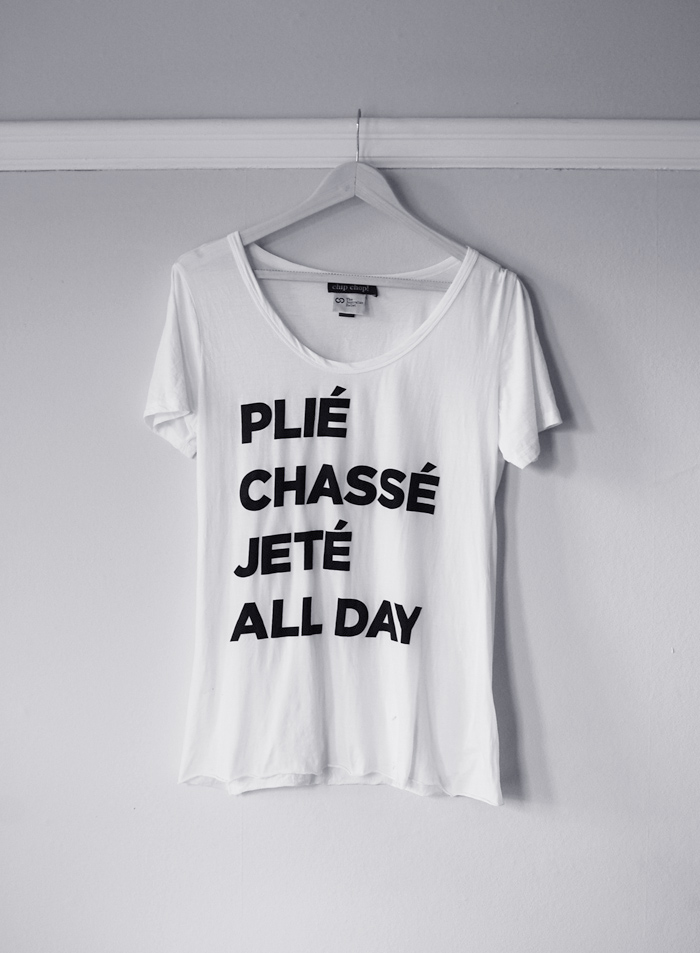 Queen Michelle