Yesterday I received a beautiful surprise package from Reid Peppard, containing two small but perfectly formed rings.
I have been wanting an extremely narrow silver ring for my ring finger for the longest time, yet couldn't find either thin enough or small enough for my little fingers. But, miraculously, both these rings fitted me perfectly. I don't envisage ever removing the narrow band from my finger.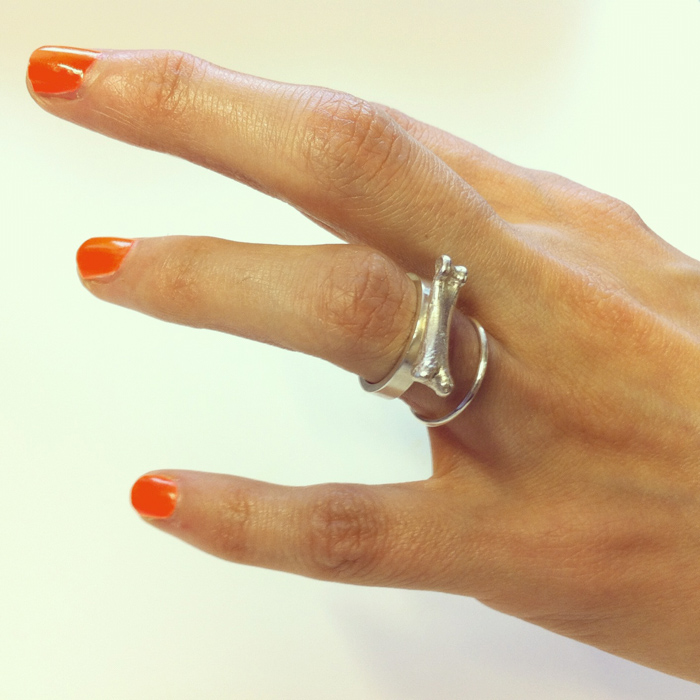 Beyond the rings themselves, the packaging in which she sent them was as curious as it was inspired. I opened up a box to find a chunk of diamond shaped clay. I wasn't sure exactly what to make of it, but I knew I had to break into it to see what was inside.
I set about it with all I had at hand - a comb! With absolutely no success at all, my work colleague Philip came over and lent me his hands to finally break into the clay housing, and inside was a little mesh bag with the two precious rings inside.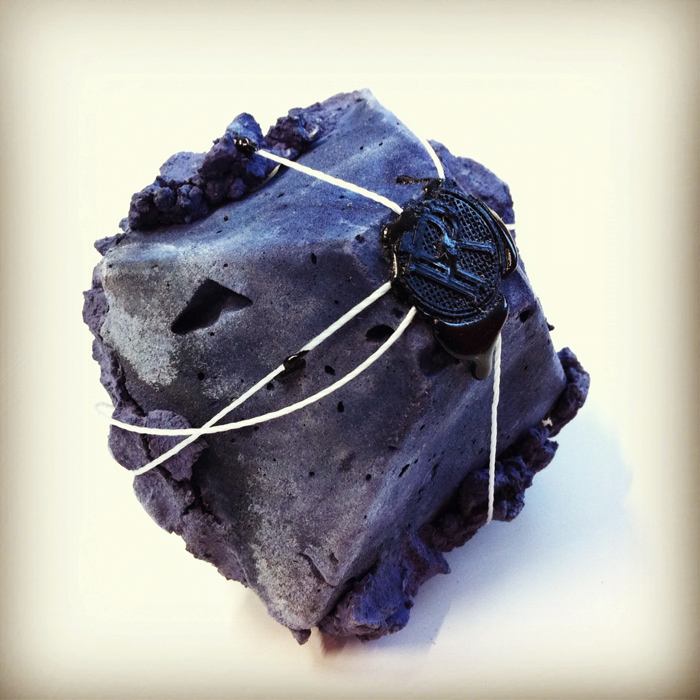 As an opening experience it's certainly up there with the best, as the anticipation of breaking open the clay really makes what's inside seem even more magical.
The video you see is Philip and I breaking open the clay to release the jewels inside...
impossible parcel from Philip Larkin on Vimeo.
Queen Michelle
(Thank you to Philip Larkin for the photos and video)