I finally succumbed to the neon satchel from The Cambridge Satchel Company. I got the heads up from a Twitter friend who told me she'd got a satchel in the sale section, which are actually seconds as they have small defects. So I picked up the perfect neon yellow, 11" satchel for £65, and all that was wrong was a mark on the inside of the flap.
On Sunday I got 30 seconds inbetween the sleet, rain and snow to take a snap, before heading out for a dirty big fry up and having to cover it all up with a parka.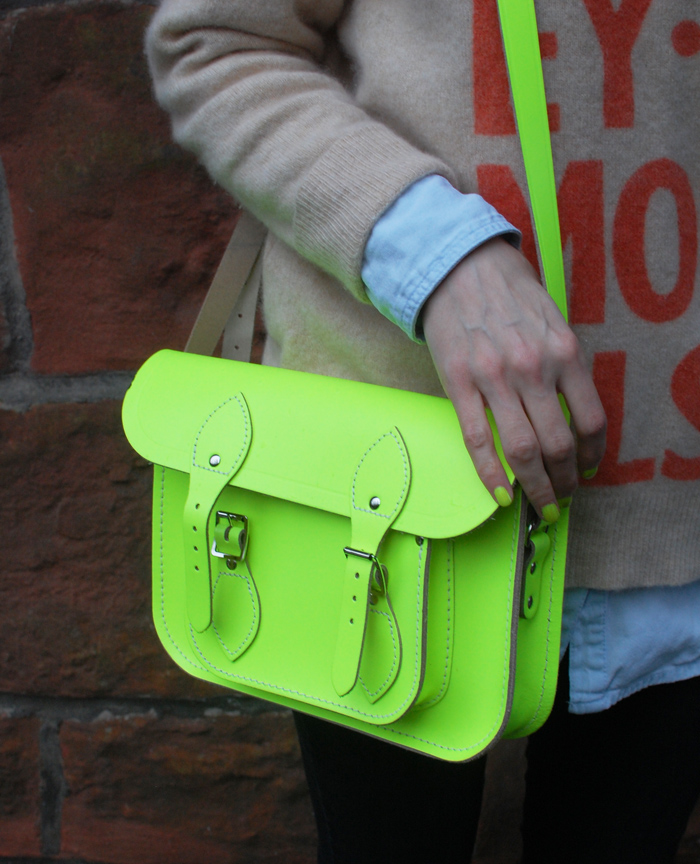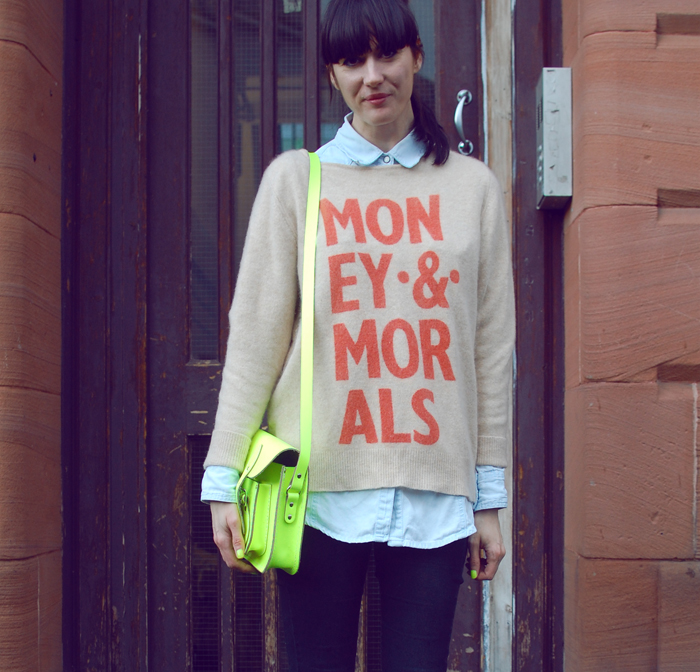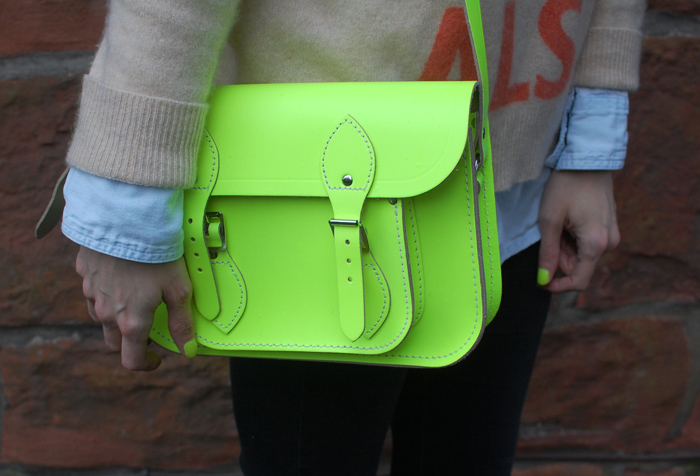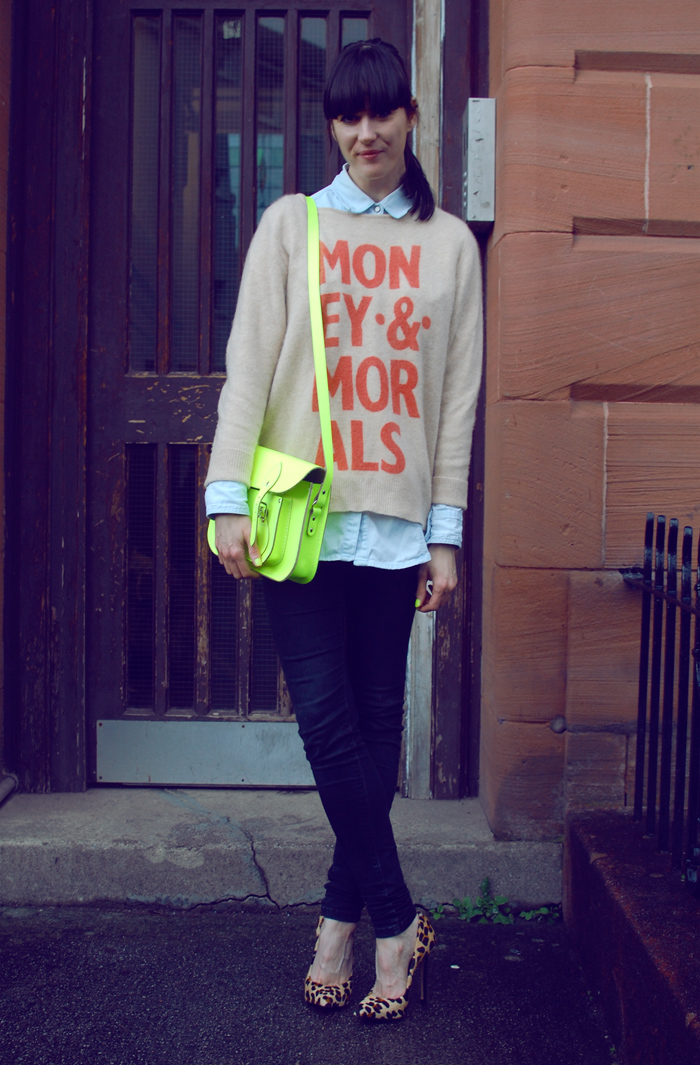 I have used it every day since I got it. Having worn it with quite a few outfits now, I have decided I like it best teamed with small elements of animal print, in this instance my shoes. And, of course, I couldn't resist matching my nails to the bag.
Strangely, the neon is incredibly versatile and I fully intend on purchasing a pink version, but in the larger size, too.
And as a bonus, you can't possibly ever get run over carrying this bag around as people can see you a mile off!
Queen Michelle