Kirsty Ward is easily one of my favourite up and coming designers. Her dedication to sheer fabrics gets much appreciation from me, and her exploration of neon, embellishments and multilayering is fresh and inventive.
For SS12, the designer has chosen to create a video lookbook rather than a proper static lookbook, which I admit disappointed me. I get video lookbooks in my inbox all the time and I freely admit I never watch them . I don't know about anyone else, but I just haven't got time to sit and watch a video - I prefer to have the lookbook open and write at the same time. But if you have the time then here is the video.
KIRSTY WARD SPRING/SUMMER 2012 from Kirsty Ward on Vimeo.
If not, then there are some stills from the video, which are a bit blurred but I think we can still get a sense of what the collection looks like.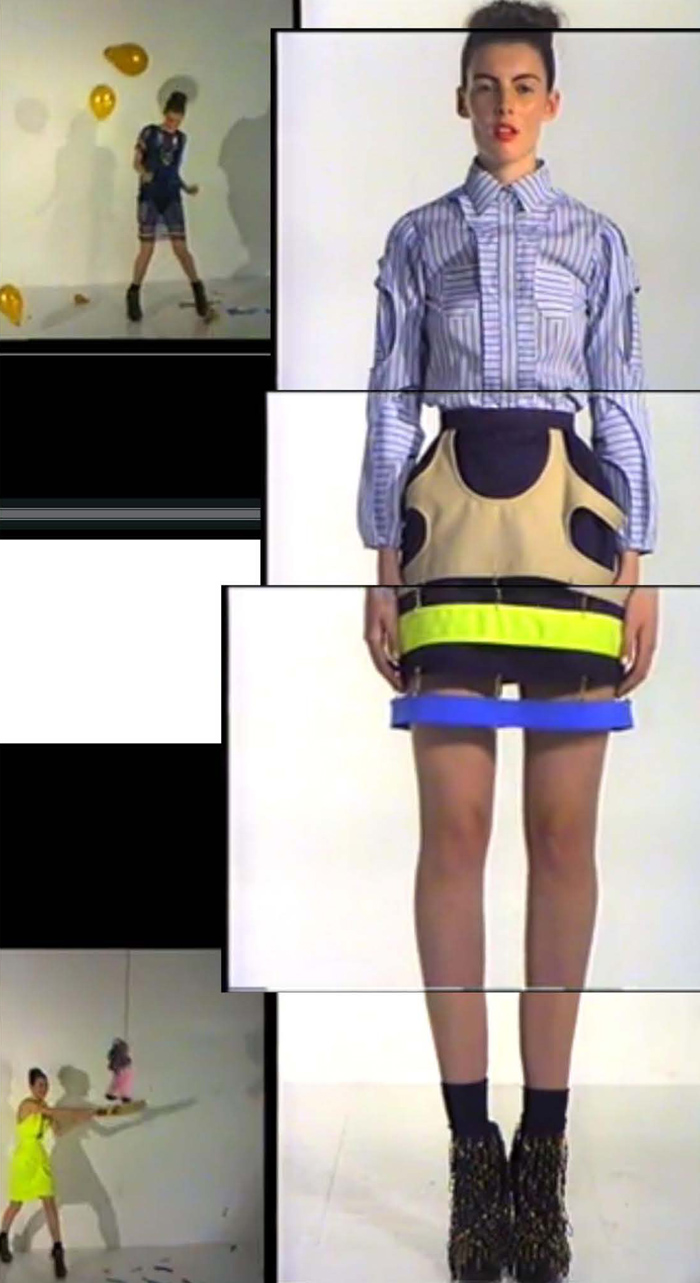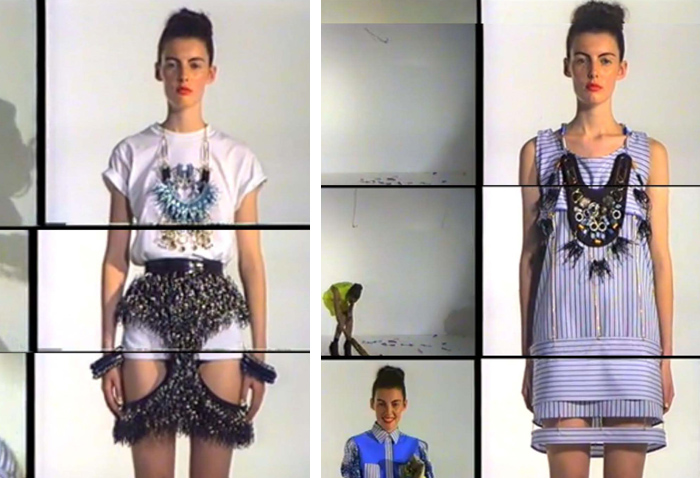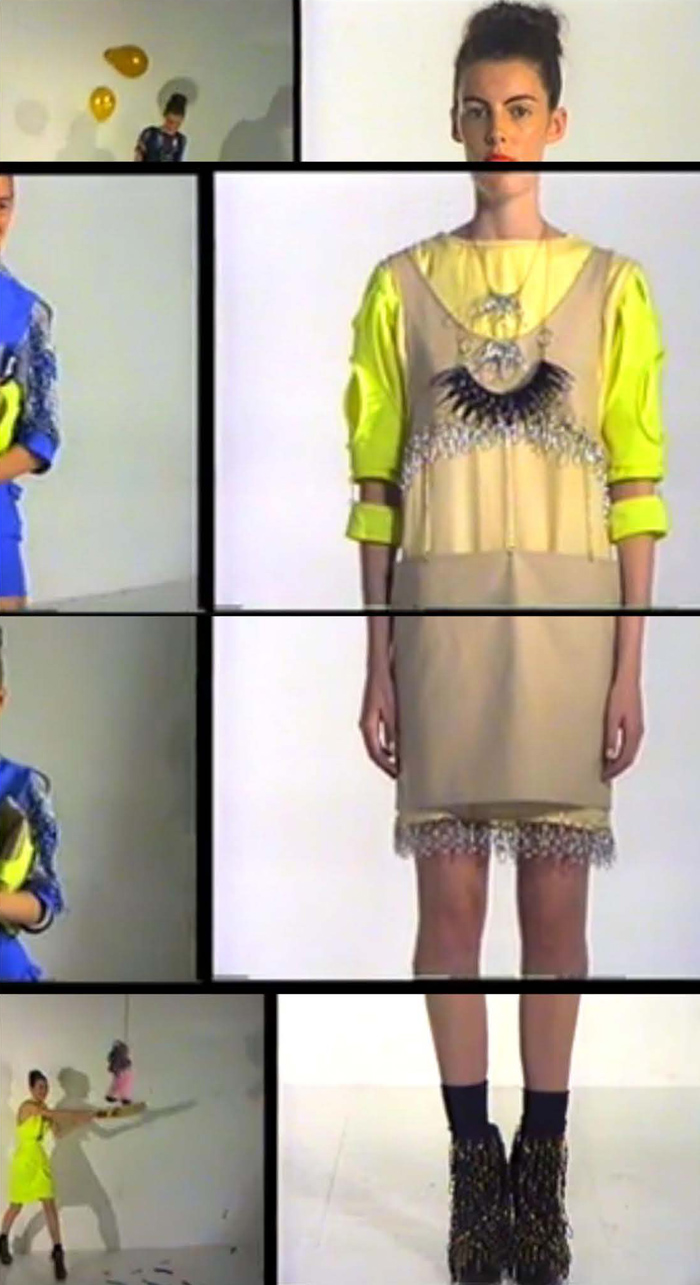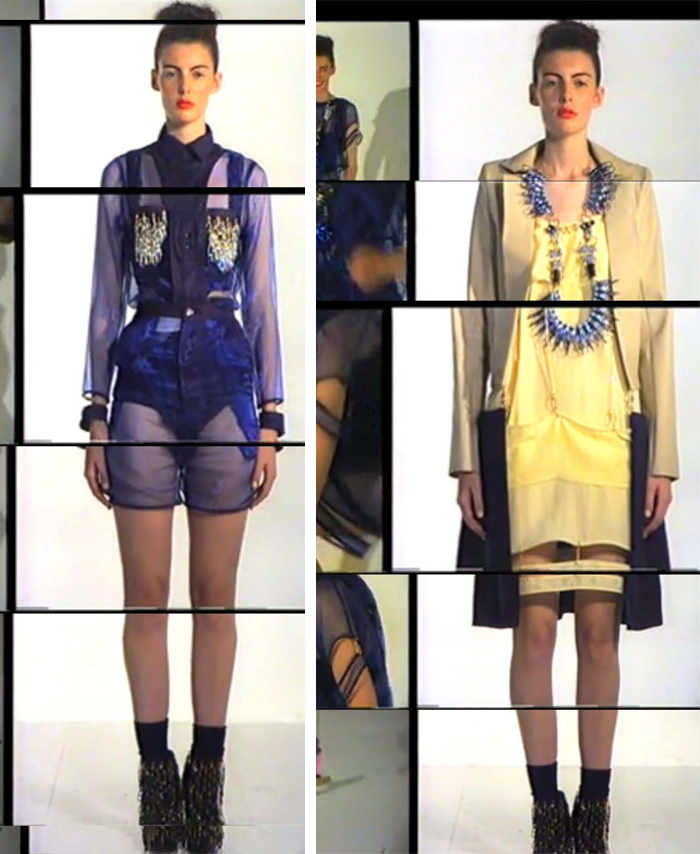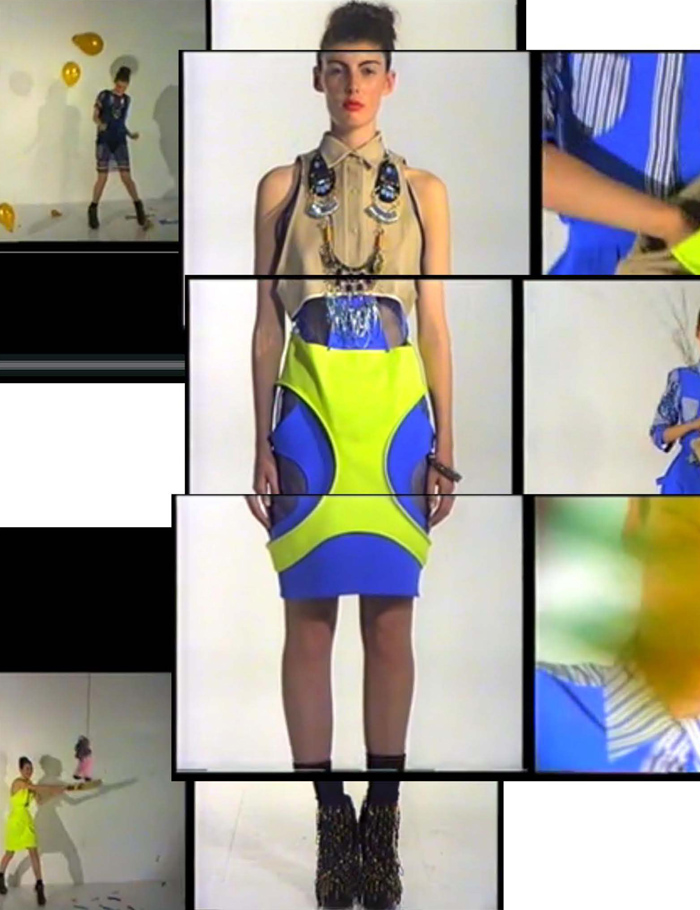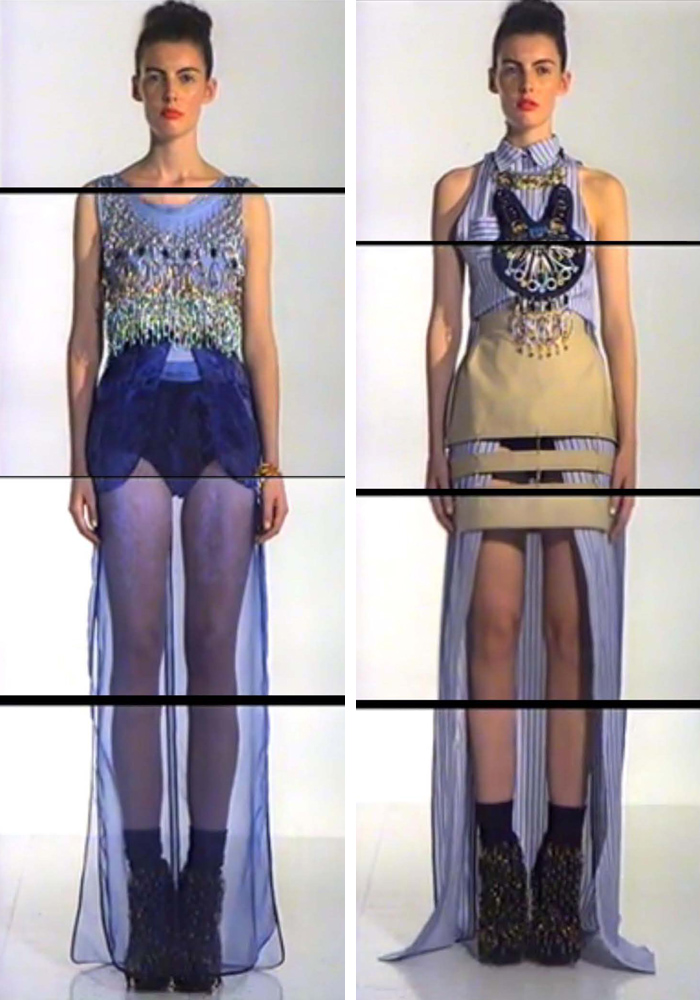 This season she has unexpectidely taken inspiration from work wear from office shirts to neoprene and even stationery gets worked into Kirsty's interwinded silhouettes. The juxtaposition between office uniform basics, like the starched striped shirt, and sheer and heavily embellished fabrics creates an interesting play between two very opposing metaphors.
Kirsty has once again fused her love of jewellery within her collection with brass chains and metals hooks nestled against cotton and organza.
This season she is also presenting another full jewellery collection which compliments the clothing and this time she has also included a couple of small but perfectly formed handbags into her offering. The neon and neutral bag is stunning.
Chains, rings and hooks are central to the theme and form the foundation to the designs, and when sitting over dresses and tops take on the form of additional embellishments.
Queen Michelle