Today is the 1st Birthday of the very wonderful Shop of Interest.
Many Happy Returns xxx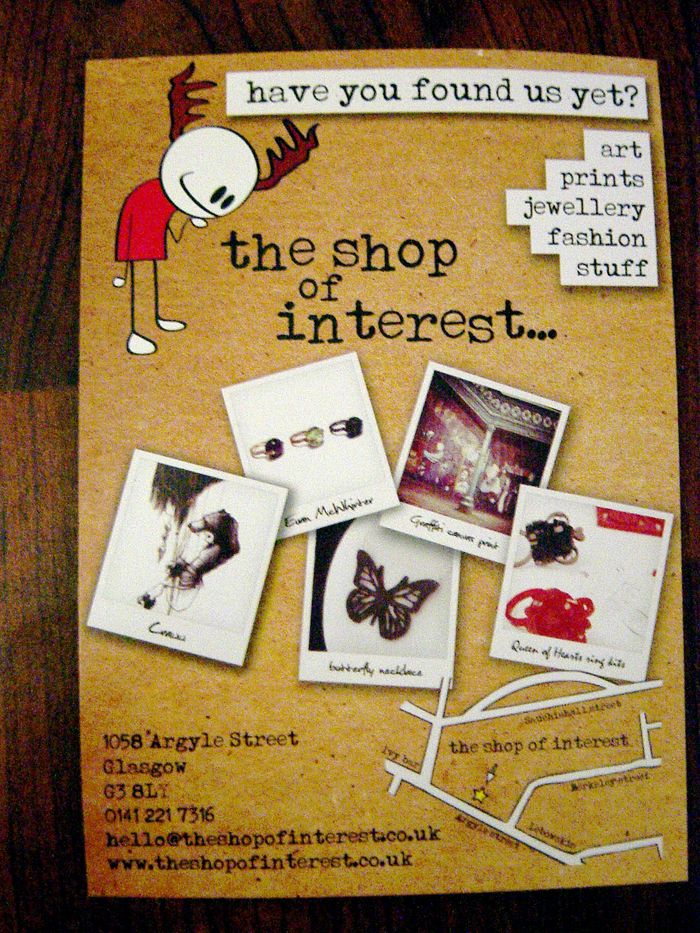 May and Martin opened it in November 2010 and filled it with all the things they love.
Whenever I am in The West End I always make a point of stopping past for a visit. I popped in a couple of weeks ago to look for an Anniversary present. But every visit carries a risk. The risk that I will fall in love with more things and want to buy them all.
I exercised some restraint but was unable to resist these...
A mixtape means I love you...    Perspex Necklace £16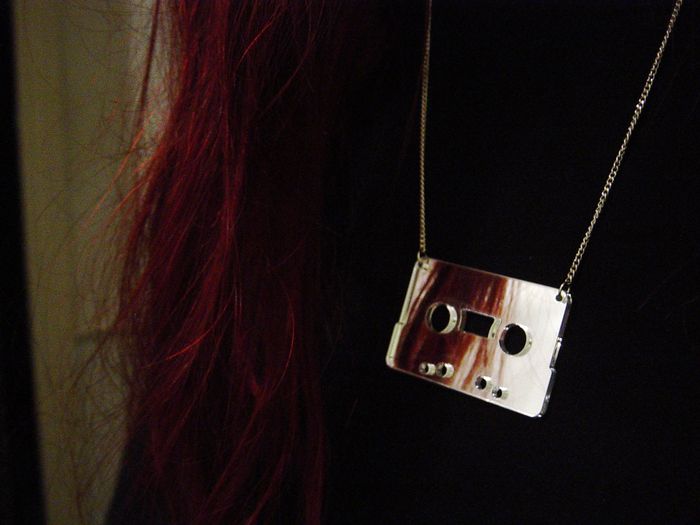 It's a sign of my advancing years that mix tapes still hold such emotional resonance for me and it is more than slightly alarming, to think that many of you reading this now, will never have played a cassette tape never mind put together a mixtape up for someone you love or even just liked. Liked a lot!
I also bought this darling little knitted little lampshade in red, pink and yellow by Pauline McCloy
Until I can find the right base for it, one of my bunny lamps is wearing it as a jaunty hat...
Why not pay them a visit soon and see what you find interesting
Queen Marie
x