I need to make a 40 minute round walk to and from work each morning due to the studio being a bit out of the way, so I've been forced to buy more a few pairs of sensible heeled shoes which allow me to make the trek of a day in comfort and without recking perfectly good heels.
Some days I'm happy to take my 'proper' shoes with me in a bag and change into them at work, but some days I really cannot be bothered. Those are also the days where I'm happy just wearing jeans and a t-shirt. Which is a lot.
I found these studded low heel boots on Topshop and they are an ideal inbetween shoe - they feel more special than flats, but more practical than heels. I've worn them almost every day since I bought them and am actually considering getting the faux snakeskin versions too.
This is the uniform I've adopted for most days at work - t-shirt, leather and jeans. Nothing extravagent, just the basics.
In this instance, Unif t-shirt, All Saints jeans and jacket, Balenciaga bag and Retrosuperfuture glasses.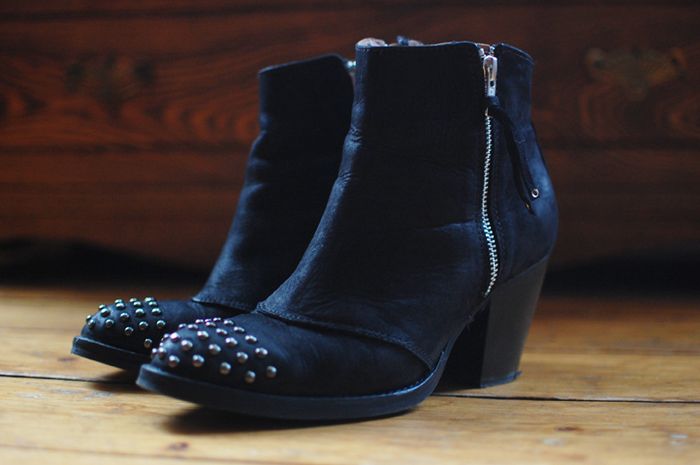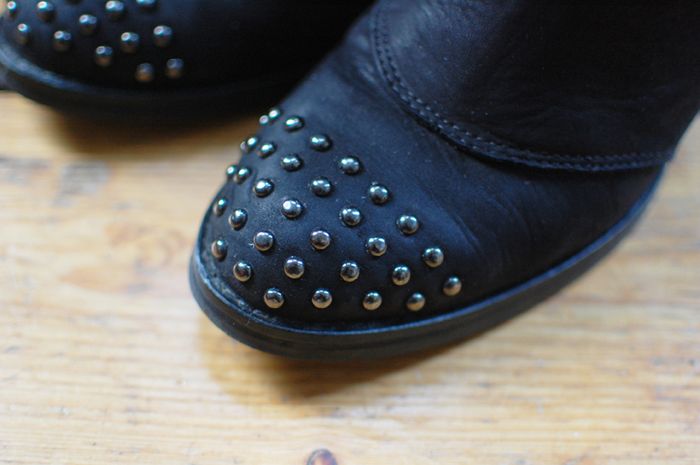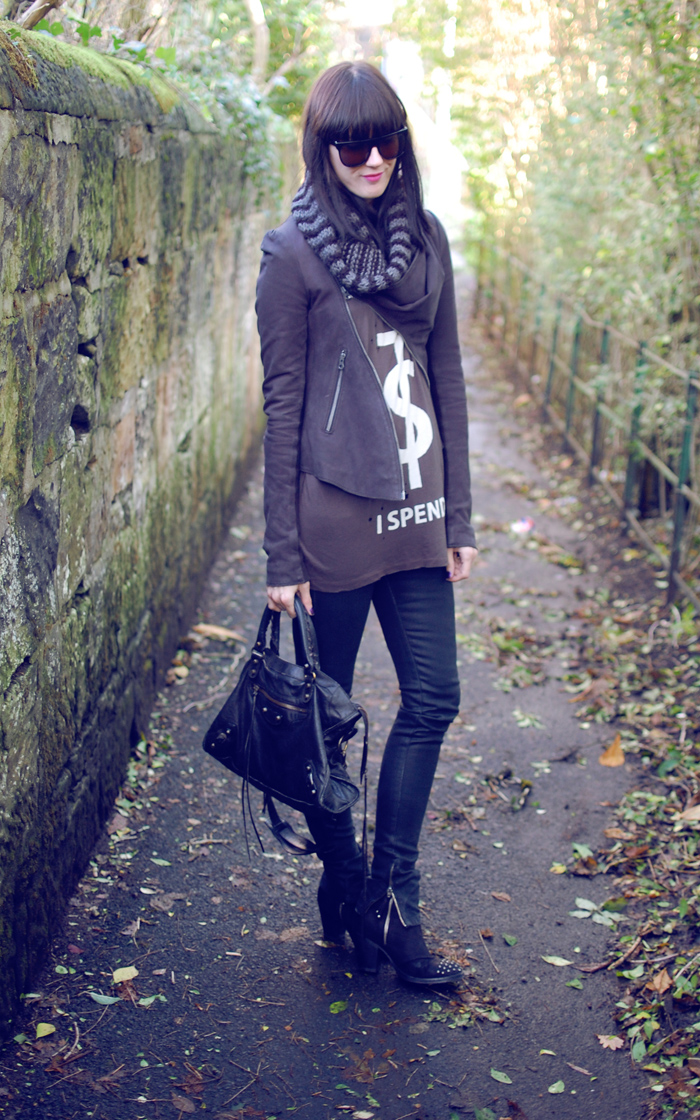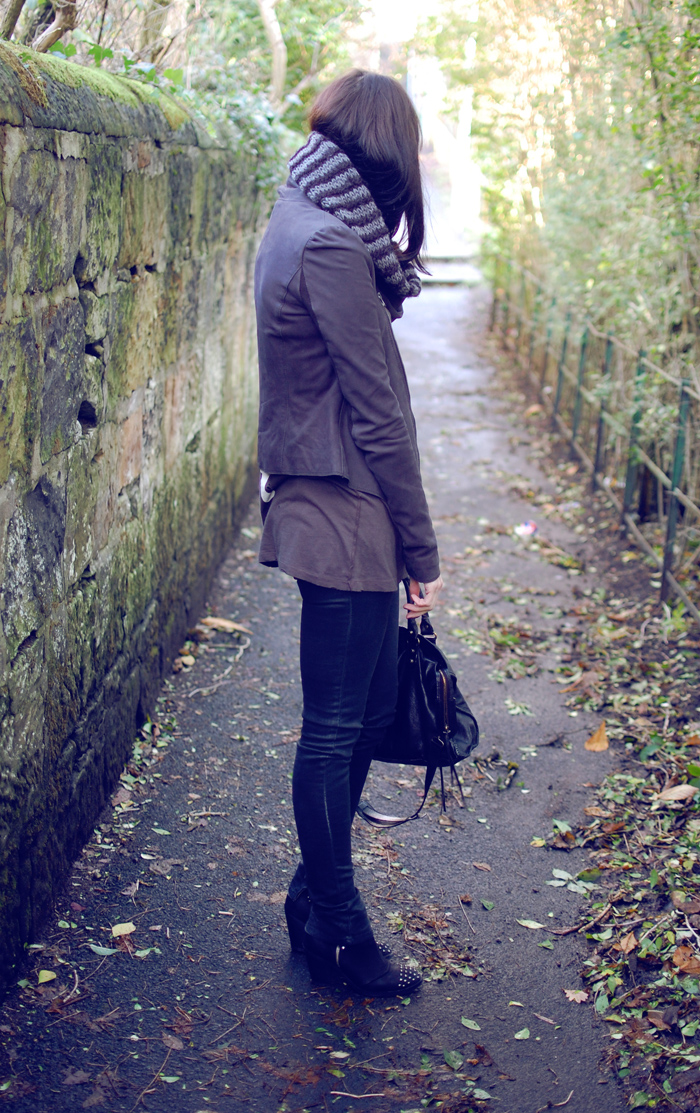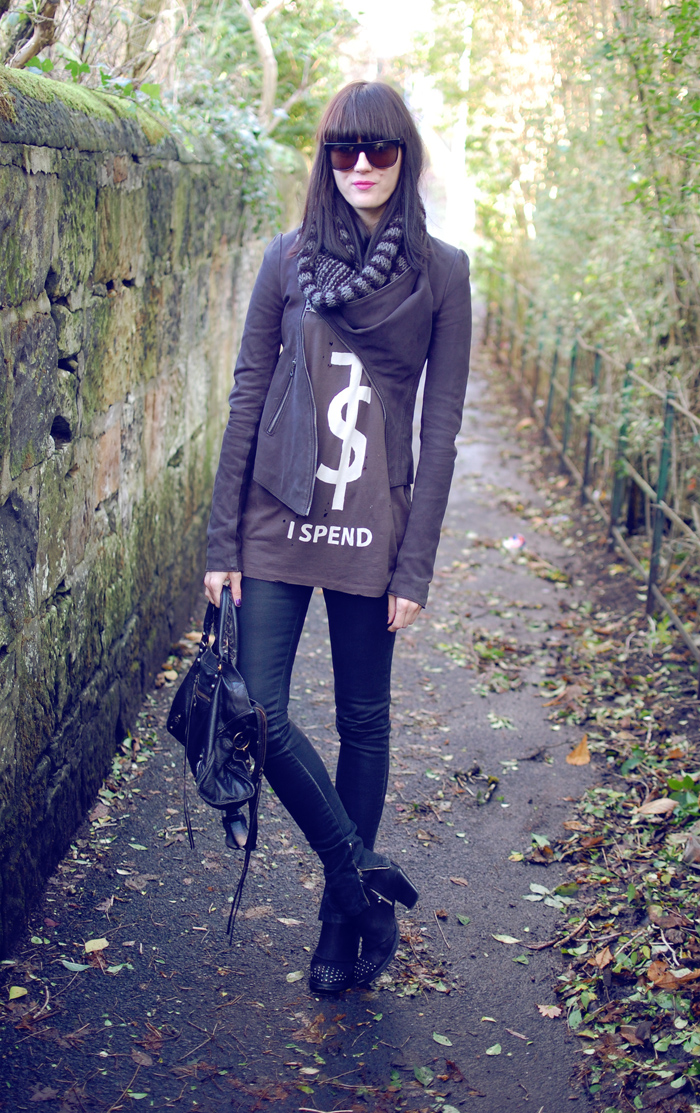 Looking a little smug here because I just cut layers into my own hair. Yeah, that's how I roll.
Queen Michelle