I know nothing at all about the person behind accessories label Cleo Ferin Mercury so I can't give you any background information at all about her.
But when I recieved an email about her latest work, entitled 'The Animal Friendly', I pretty much fell in love with her childlike rendering of animals such as sausage dogs, tigers and foxes.
From these heart warming illustrations she has created a range of scarves, handkerchiefs, and collars. Not just any old scarves though - these scarves are quilted and designed so the animal hangs around your neck without any need to skin anything. It just looks like, you know, you have a sausage dog just hanging out around your neck.
Yeah, hi, this is Keith my sausage dog, he likes sitting around my neck.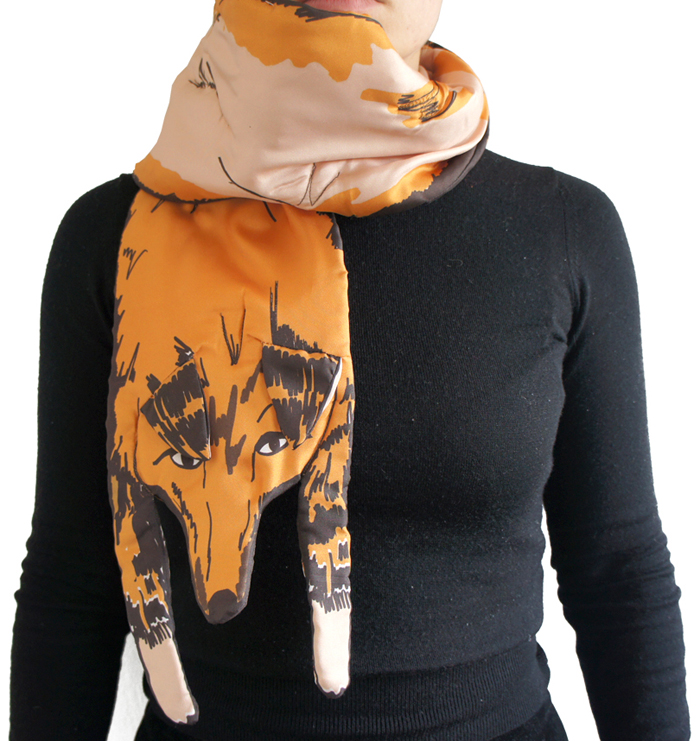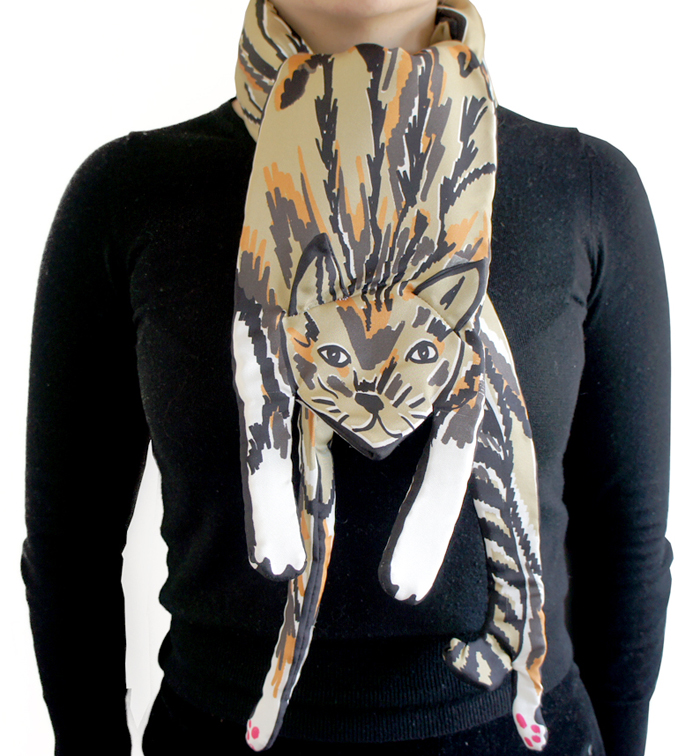 Hibernate With Me collars
Queen Michelle