It's funny how the simplest of things can inspire you. I recently bought this stark gold cuff from ASOS and I am so utterly enamoured of it, it has already inspired many outfits.
One of them was a simple, autumnal outfit on Sunday led primarily by the combination of the cuff and similarly stark ring by Armor.
I love mixing the coolness of silver with the warmth of gold and tried to replicate that mix in this very minimal outfit - the warmth of the browns and green with the coolness of the white and black.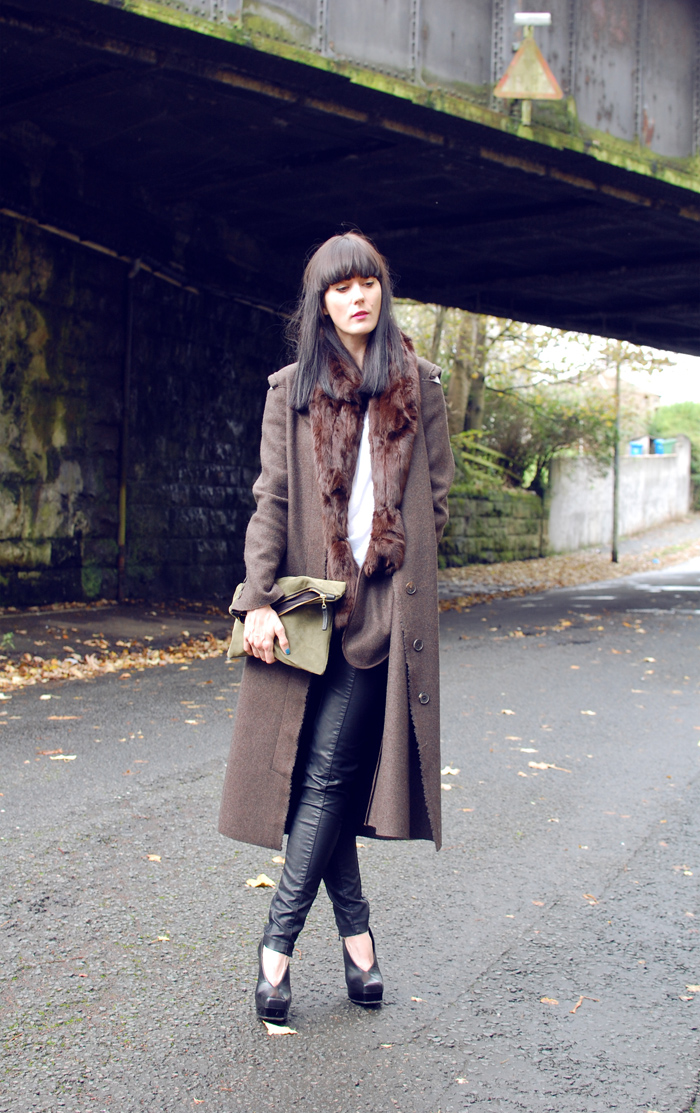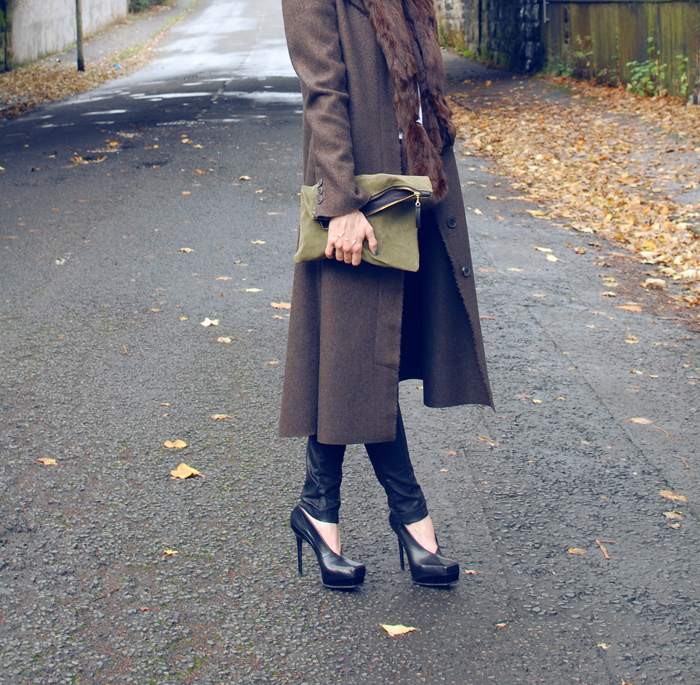 Artlab coat / Alexander Wang t-shirt / Balenciaga shoes / Marketa bag / Primark PVC trousers / ASOS cuff / Armor ring / vintage faux fur stole 
And if ASOS were to make this stainless steel collar in silver or gold I'd buy it in a heartbeat.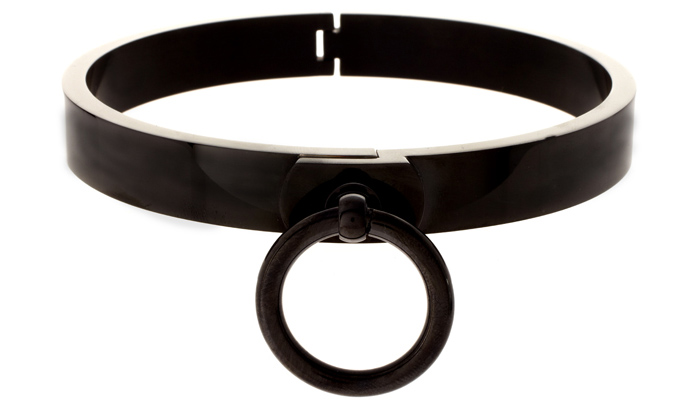 Queen Michelle