I don't think I need give any of you any details about jewellery label Dannijo, since most will have seen it on Net-a-Porter and such like, so I'm just going to blether on about how lovely it is.
Danielle and Jodie Snyder, the sisters behind the label, never fail to create the most drool-worthy statement jewellery. Chunky chains, colourful crystals, beaten metal and a bigger is always better ethos - it's everything I love.
I'm trying to save up for their metal collar at the moment. but until I have it in my little paws, I've been consoling myself by ooooh and aaaahing over everything else.
The beauty, aside from the obvious, is that they have a wide range of prices so it's not all entirely out of our reach. For example, the 'Aram' collar I want is only $158, which is incredibly reasonable. I truly appreciate jewellers who do this, as many jewellers who have pieces in their collections which cost upwards of $700 don't usually scale down to the more affordable. Dannijo have, and they haven't compromised on quality or aesthetics to do it.
The ooooh -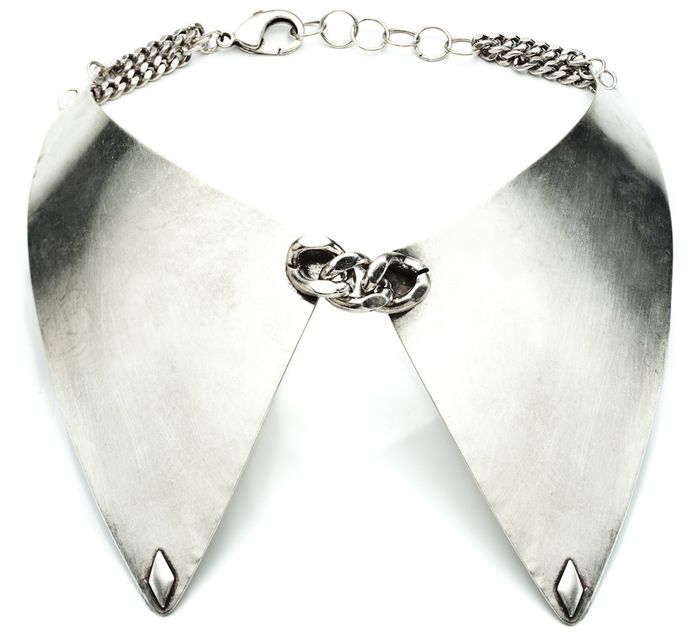 The aaaah -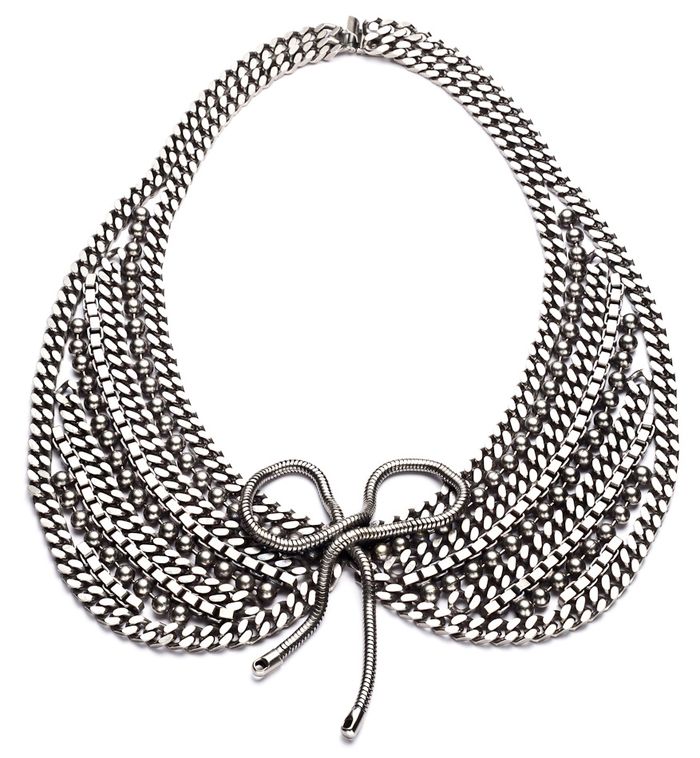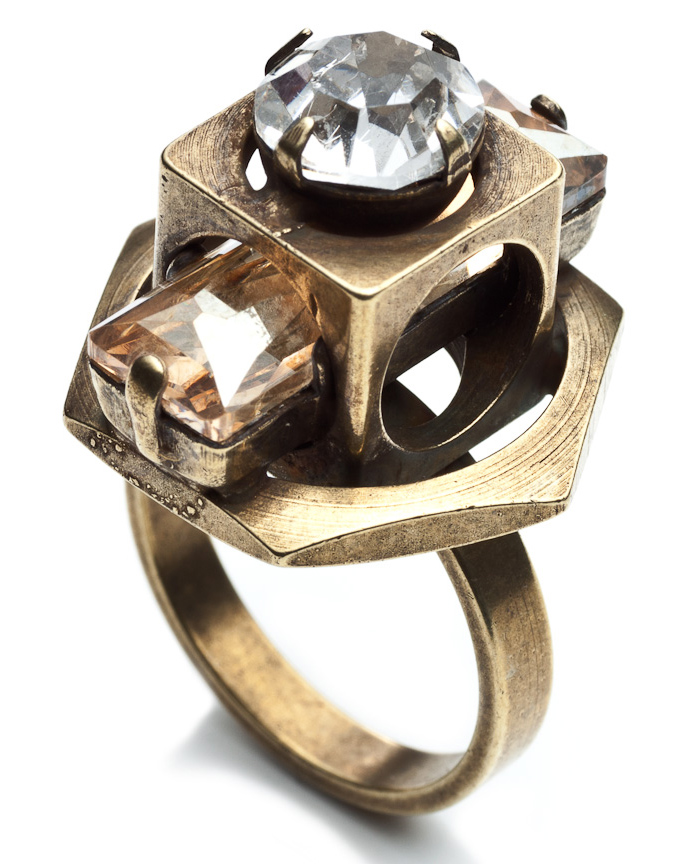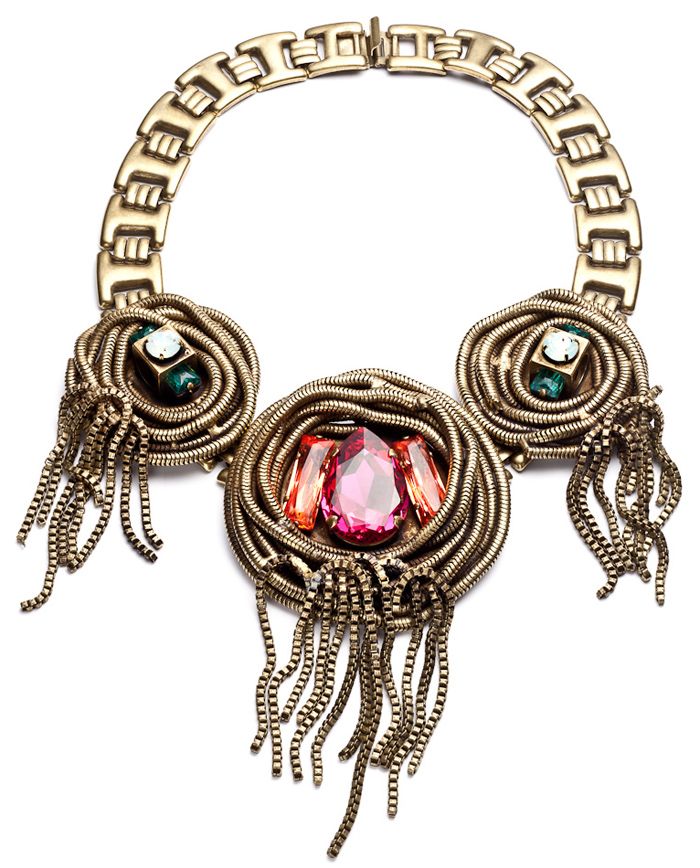 And I'd like one of their fabric backpacks to carry all the swag in -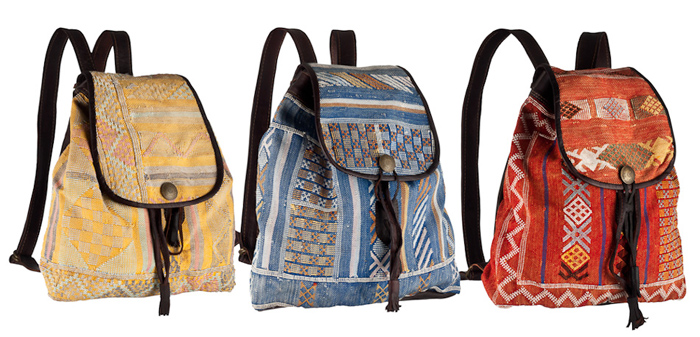 Queen Michelle