Flik Hall's latest collection sees the designer, whom I featured in February, soften her look a great deal, compared to the harder elements of last season.
This collection is exceptionally grown up with beautiful tailoring, digital prints, chiffon and subtle and minimal usage of leather detailing.
There are also elements of her first collection in there, seeds which were yet to be fully realised back then, which have come to fuition with her SS12 work. She certainly has proven that she is a designer with great flexibility, and she seems as happy creating fur fronted skirts and oversized foam studs, as pretty peter pan collared dresses and delicate chiffon sleeves.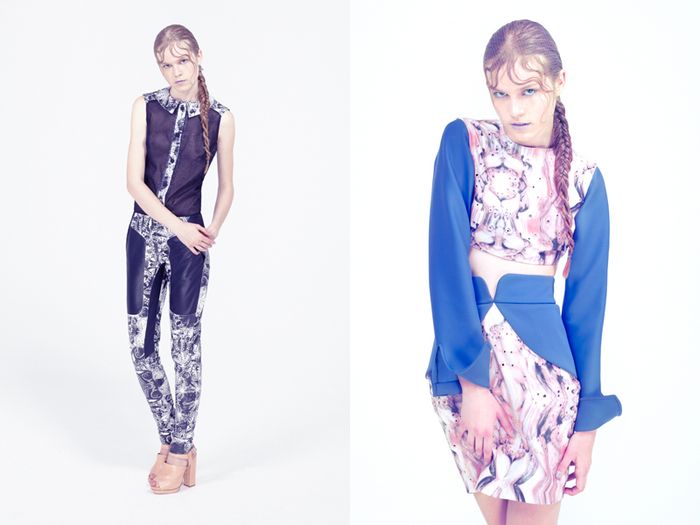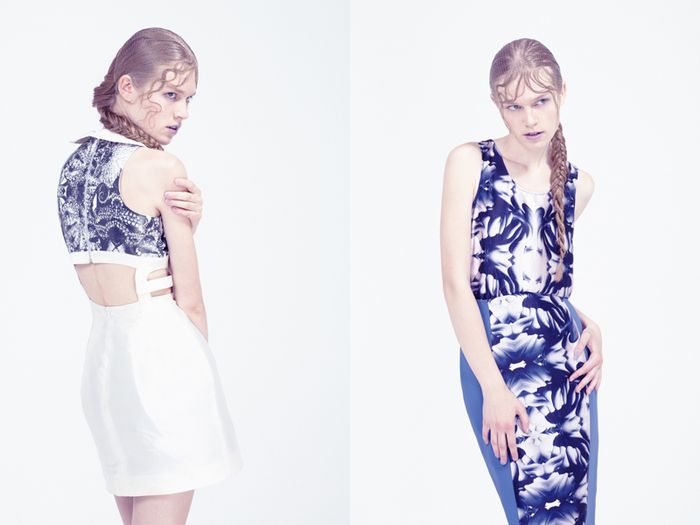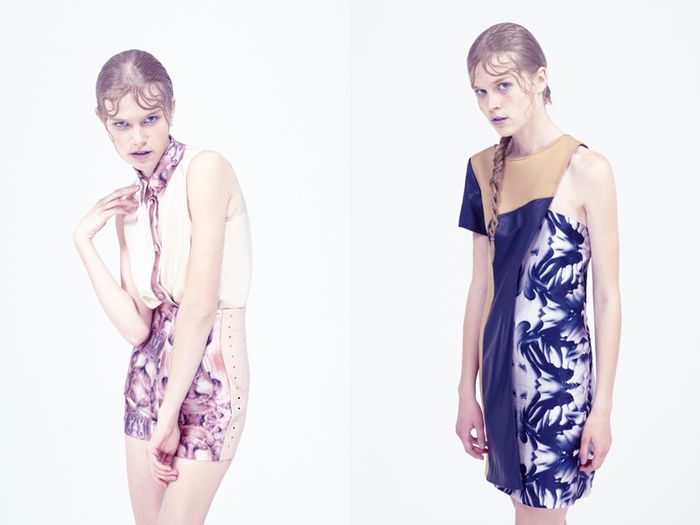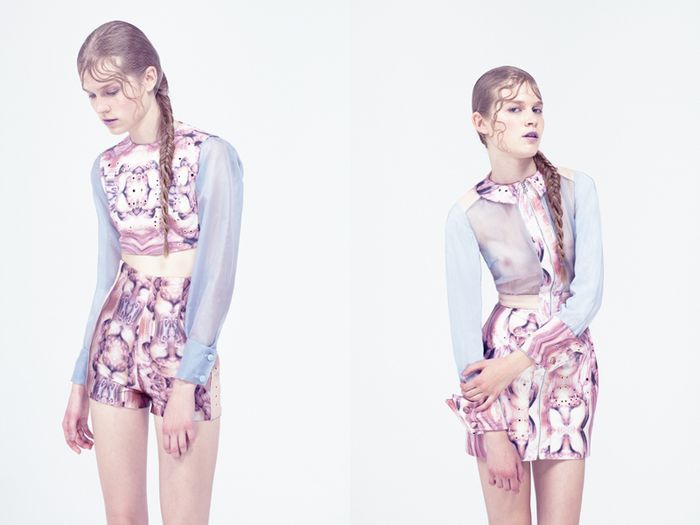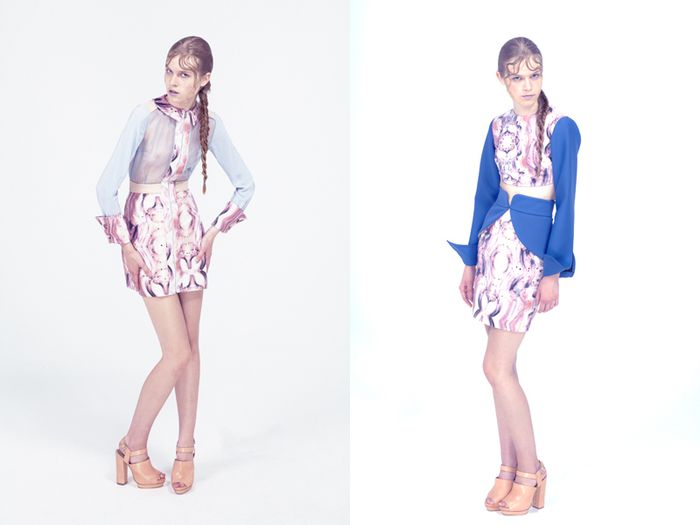 The colour palette is also breaktaking, with cornflower blue, pale blue, lilacs and nudes working together to create a soft, ethereal feel to the slightly 60's silhouettes.
Queen Michelle