A massive thank you to Susan from Dance HQ for showing me these stunning images of Diana Vishneva, prima ballerina with the Mariinsky Ballet, shot for Russian Vogue.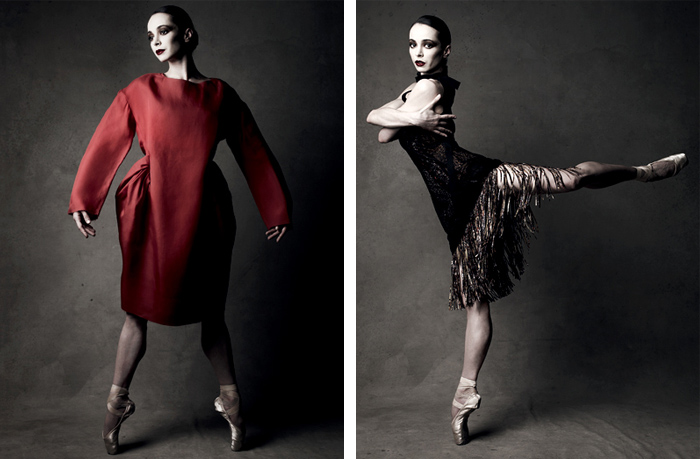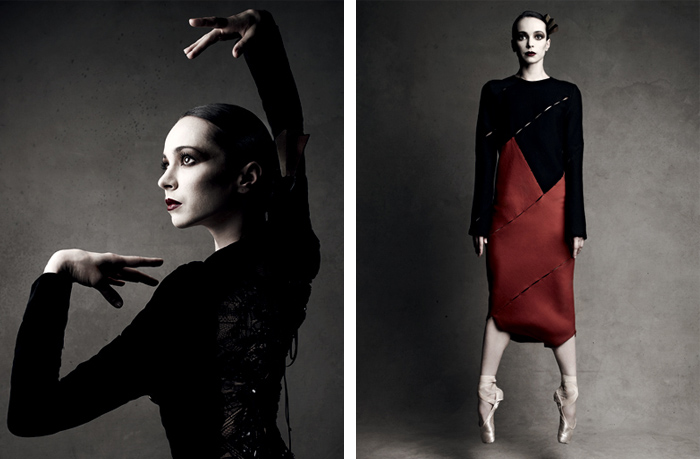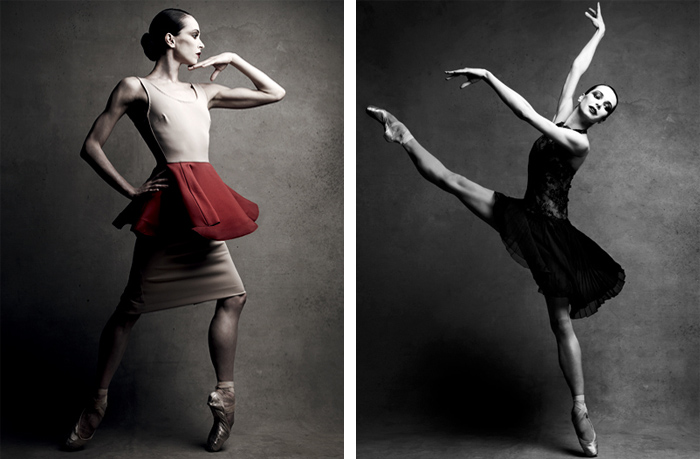 Diana is an incredibly accomplished dancer who trained at the renouned Vaganova Choreographic Institute and the Agrippina Vagonova Academy of Russia, where she was taught by L.V. Kovalyova who was a prima ballerina and a soloist at the Mariinsky Theatre.

When she was only a year from sitting her final grade, aged 17, she tried out for The International Ballet Competition in Lausanne, which was known as the most prestigeous ballet competition in the world, where she won the gold medal and had since gone on to win multiple prizes for her performances.

In the Vogue editorial she looks incredible in looks from designers such as Proenza Schouler, Lanvin, Vika  Gazinskaya, Bottega Veneta, Givenchy and Jason Wu.
During the course of my interview with The Herald, Maureen asked me about the aesethics of ballet as I seemed really interested in the visual aspect. Ballet is about beauty - as the quote says; "A ballerina masks her strength with beauty, yet undeniably it is still there". Ballet focuses a great deal on 'presenting', such as the action of the hands as they move from first to second position which is as if we are giving the audience something, or the line of arabesque which is to be as long and unbroken as possible. Ballet is about beauty as well as power. So the reason I love this editorial so much is that we see this strong, powerful dancer with such a lithe body who's strength is evident, giving life to these beautiful clothes. It's a diffent kind of life to the one we see a model give to clothing though - it's somehow more vital.
Whilst I no longer fit much of my clothing anymore, I look upon my more defined legs which, though larger than before, as the things which allow me to attempt this beautiful artform. My sturdy calves hold me up steady in fifth, my bigger thighs make my grande battements a little higher than before. Suddenly my focus is less on what I look like wearing clothes and more about what I look like when I'm doing ballet - is my turnout as good as it can be, are my plies deep enough, are my jetes high enough, are my glissades pronounced enough - when I look at my body , I now look for evidence of strength as it means I can be better at ballet. I'd be a liar if I said the fact I can't fit into so many of my lovely clothes now doesn't make me miserable at times, because it does and I'd be a liar if I said it was entirely down to ballet because it most definitely is not, but the parts that are larger because of ballet I look upon as badges of honour.
I had the pleasure of going to see the Moscow Ballet perform Sleeping Beauty on Saturday and it was a delight. It was like a grown up pantomine where we hissed at baddies and smiled at the Princess. It also served as incredible inspiration for me. I may never get to perform on a stage, but I surely am determined to try and be as poised, graceful, strong and precise as a Russian Ballerina.
Queen Michelle