Bright pastels are definitely becoming the favoured colours for me for spring/summer. I like to refer to them as ice cream colours and have always found they are hard to come by without spending lots of money, as the high street never seems able to get the right combination of pastel hue and brightness.

Jil Sander did it best for her ss11 collection and this season it's Jonathan Saunders who is doing it perfectly.

Dressing in ice cream tones would require the correct footwear of course - black wouldn't do at all. It so happens that London based designer Elizabeth Dunn has the perfect solution with her SS12 collection. Elizabeth graduated from Cordwainers at London College of fashion and is clearly prepared to take on the world.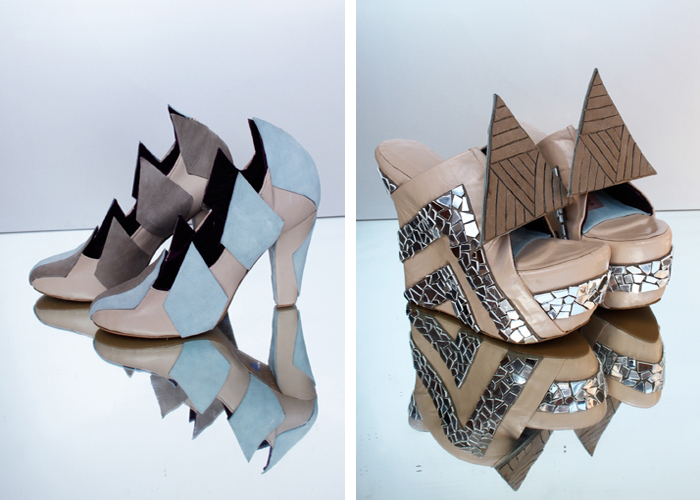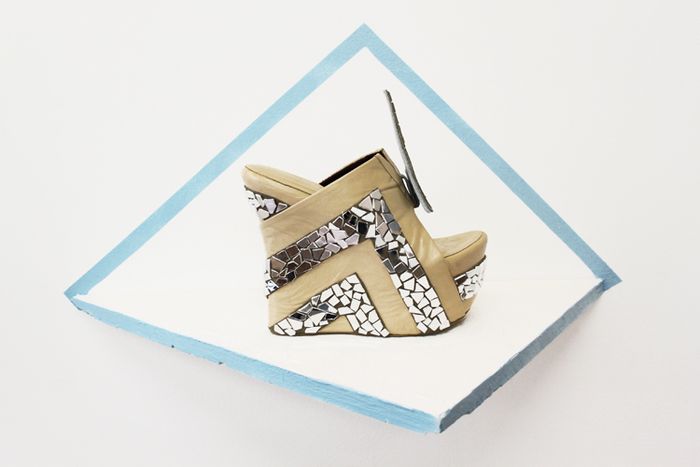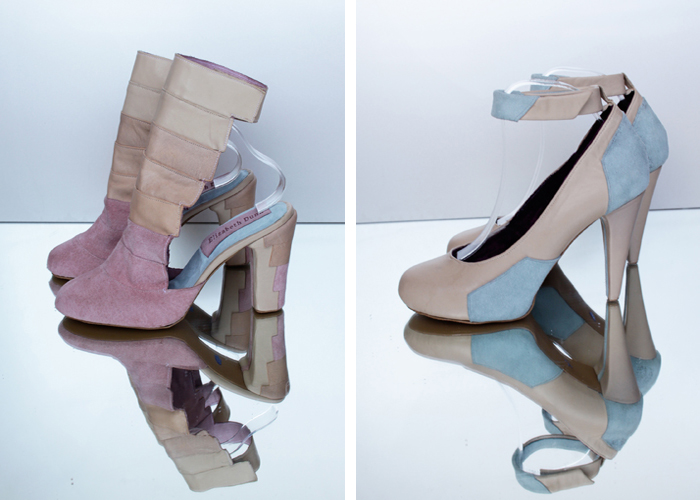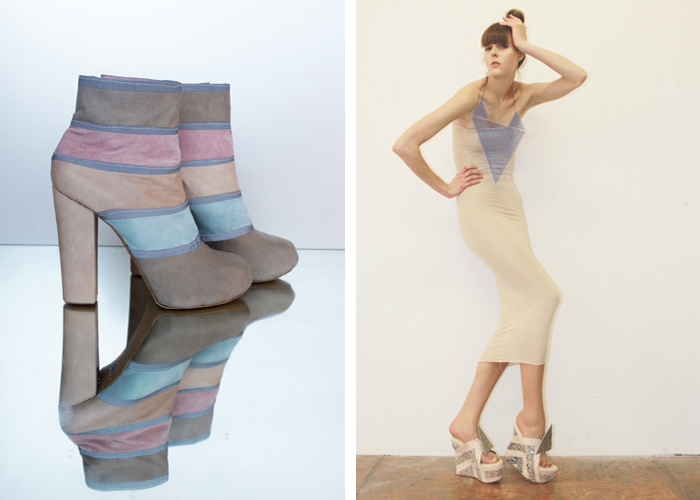 Her coloured creations beautifully bridge the gap betwen classic and contemporary with patchworked pumps and mirrored detailed wedges nestling with simple and elegant ankle boots.

I'm increasingly liking the idea of coloured footwear as I find the few pairs of coloured shoes I do own are often the ones that give me the most pleasure. I could happily stomp around all day in a pair of Elizabeth's lovely creations.
Queen Michelle