Sadly Queens do...
I have lost track of how many people have emailed me, asking for details again about this bracelet.
But as you can imagine, given the amount of lovely things we write about, that proved rather tricky.
But find it I did, and here they are...
 Made by The Lucky Elephant, it costs $269  
   Click here  to see it in her etsy shop
The Mega Wrap... Rainbow Sundance GOOD LUCK ELEPHANT Leather Wrap Bracelet - 4.5 feet long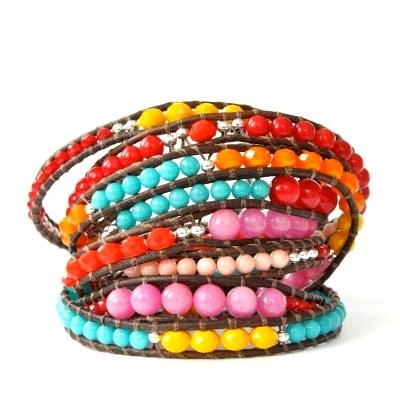 Looking at it again, I realise I love it every bit as much...
Queen Marie
x