Aussie label Lucette know how to create a truly vampy dress.
When I received an unexpected parcel from them last week, my eyes popped open when I saw this rather sexy dress inside. With their signature panelling, the dress is a mix of leather, tweed and mesh. It's futuristic with classic leanings.
The downside is I'm somewhat too big for this dress and had a hard time squeezing into it. However, it certainly is something special to look at and if my boobs ever miraculously shrink back down a B cup, I will most certainly be squeezing the rest of me into this stunning dress, but at the moment my breasts are fighting to get out, like two pups in a bag!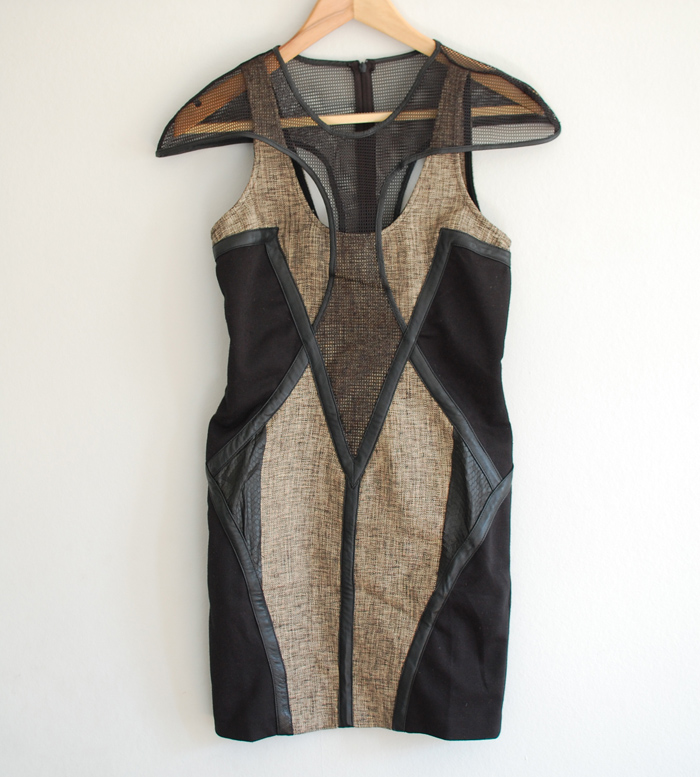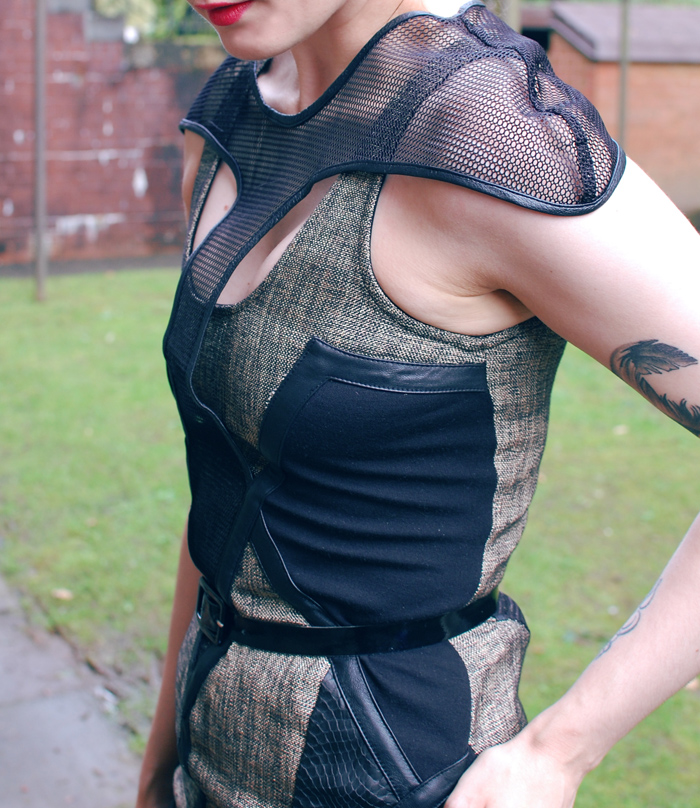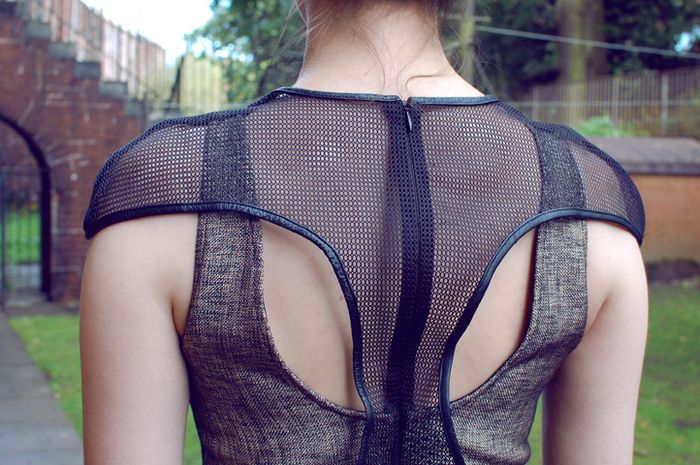 Queen Michelle