I found this wonderful brooch in the Bavaria section of the Top Shop website...
Large Eye Brooch £20.00

 But it feels to me, that it belongs in another time and another place entirely.
It looks like something that would have adorned a dancing costume of Mati Hari back in the 1900's.
Mata Hari ( real name  Margaretha Geertruida Zelle)was an exotic dancer, born in the Netherlands who found fame in pre war Paris and was later executed for espionage in WWI. 
She continued to fascinate long after her death with her life and death being the subject of many motion pictures Perhaps the most famous being the 1931  MGM classic starring Greta Garbo which ran with the tagline describing her as -
"The most dangerous spy of all time"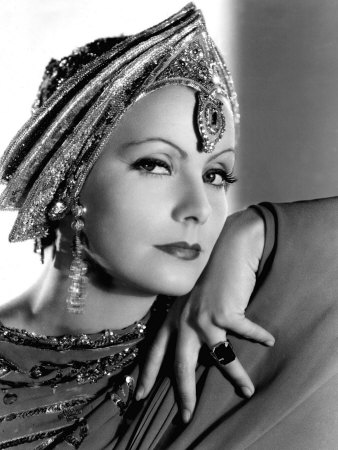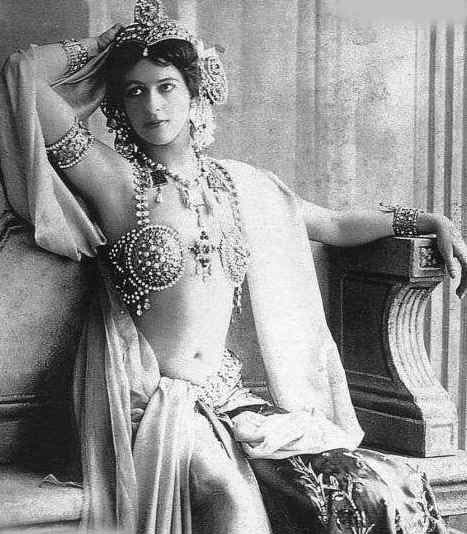 Mata Hari's posthumous reputation as an irresistible temptress luring military secrets from her lovers with pillow talk, has relied not so much on facts but on lurid myth.
She took her stage name (which means Eye of Dawn in Indonesian) and entranced the French capital with her sultry performances as a Javanese princess who often danced naked. She quickly became notorious as much for her sex life as her nude erotic dancing. Her international fame and the fact that she moved in the highest European circles drew the attention of the French secret service during the first world war. It decided to enlist her as a spy.
French Arrest Photograph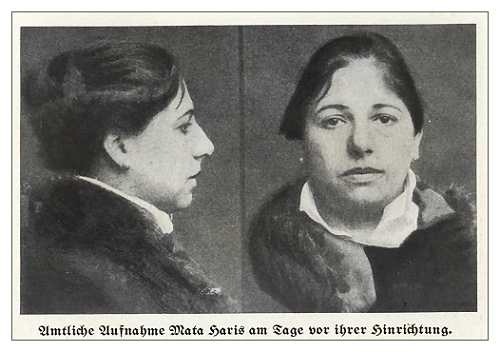 The French put her on trial with charges of spying for Germany and aiding in the deaths of over 1000 French soldiers. She was found guilty and sent to prison to await execution by firing squad on October 15, 1917 at the age of 41. Much speculation abounds about whether she was actually a spy for the Germans. Some believe that she was used as a scapegoat by the man who had recruited her, Georges Ladoux, who was later arrested for working as a double agent for Germany.
Throughout the years that have followed, many have protested loudly at her innocence. Indeed a member of prosecution was to later say of the evidence used against her - "there wasn't enough to flog a cat"
Following her death, Mata Hari's head was embalmed and placed in the Museum of Anatomy in Paris. More details about Mata Hari's past will be available after the French Army releases sealed court documents in 2017. 
Queen Marie