Ocassionally the ingenuity of some people is so puzzling as to make me raise an eyebrow and simply think "bloody genius".
When we received an email from jewellery makers Spoonier, it didn't click that I'd see jewellery literally made of spoons. But that's exactly what it was. Or, more specifically, rings made of antique spoons.
I remember my first ever visit to Glasgow, which I went I on as part of a school trip when I was six years old, to the Transport Museum. It was actually the first time I'd ever even been out of my hometown. My mum gave me £1 to spend on the day (it was 1979, so that was quite a lot), and as we went round the museum looking at trams, buses, motorbikes and every other vehicle imaginable, at the end of the visit I decided to buy her a gift with my £1. So I bought a beautiful ornate spoon. I thought it was the best thing ever.
Sadly the spoon is long gone (the Queen Mum wasn't the sentimental kind), but I wish she'd have kept it because how wonderful it would have been for it to be made into a ring.
The spoons Spoonier have found are so decorative they make absolutely stunning rings. Some of the imagery on the rings, like nymphs and florals, are just perfect as they curl and wrap around the finger so elegantly.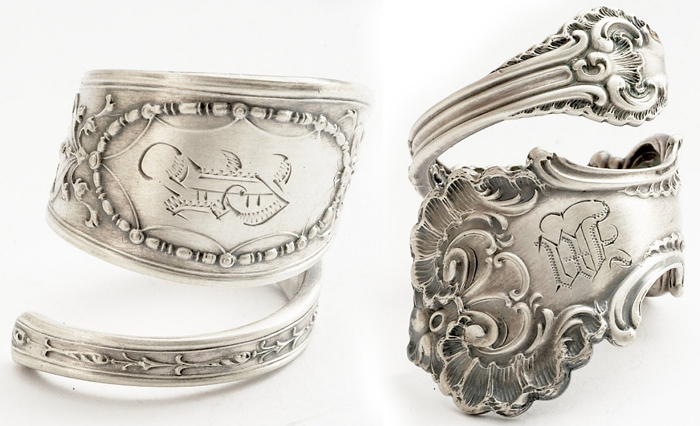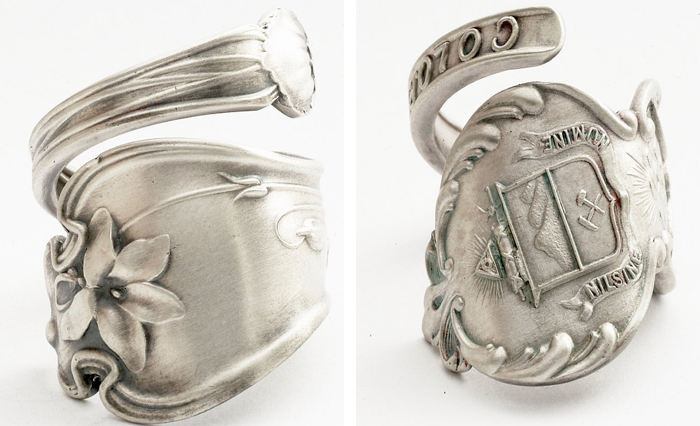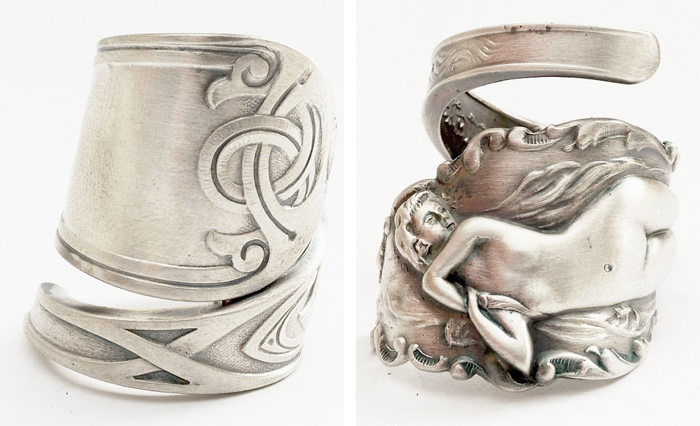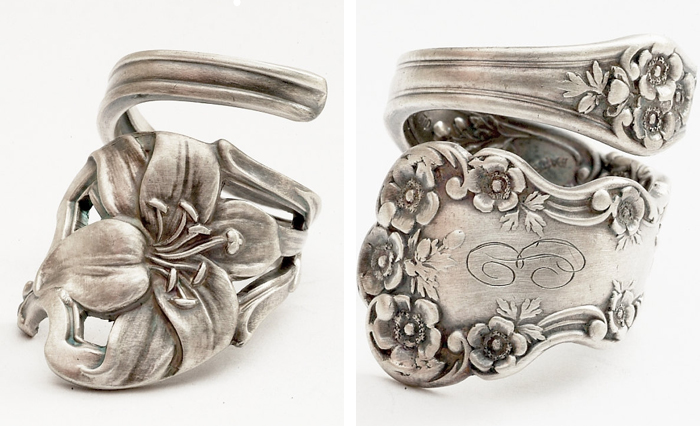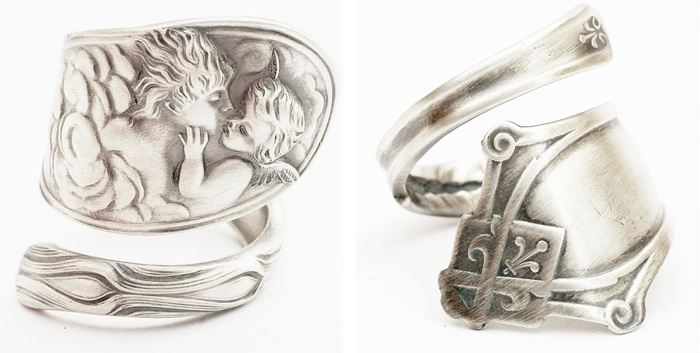 Queen Michelle