Oooft, things are surely getting away from me today! So the posting is both slow and somewhat sparse in content.
You may recall I featured the work of designer, JH Beulah a few weeks ago, well I have to give a mention to this incredibly adorable button neckpiece, made of reclaimed and recyled fabric. Any neckline would be pleased to be adorned with this.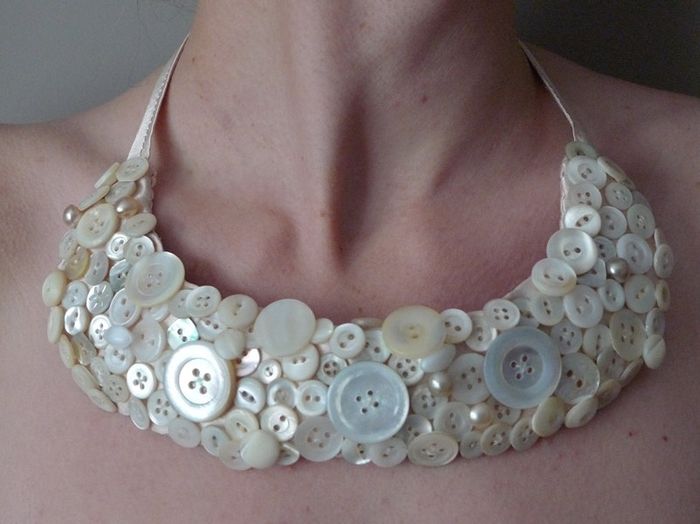 How wonderful would it be if you could get a collar shaped neckpiece covered in buttons just like these? All outfits could have a pretty, mother-of-pearl button, peter pan collar! I'd love that....
Queen Michelle