Last week Queen Marie and I, along with Laura Davidson the Topshop Personal Shopper for Topshop Glasgow, gave a talk on Topshop trends. It was a bit of an adventure, and whilst saying we enjoyed it would be a push, as public speaking is never exactly enjoyable, it was certainly a great experience.
As part of it, we had to pick clothes from the shop to wear on the night. As is usually the case with forced shopping, there is never anything in the shop you want to wear at that specific time, especially with a shop full of summer clothes, which neither Queen Marie nor I are huge fans of. Still, after a few hours of prowling we eventually found things to wear.
I, quite unintentionally, was working their 'Nomad' trend, wearing some Aztec print shorts and a fringed suede jacket. I was s bit unsure about the shorts, which I will show you at a later date, but the jacket was perfect and I have worn it almost every day since.
Soft suede and covered with fringes, it goes so perfectly with the long floaty dress from LOVE, Miista shoes and Lucette bag, which I was wearing on Sunday.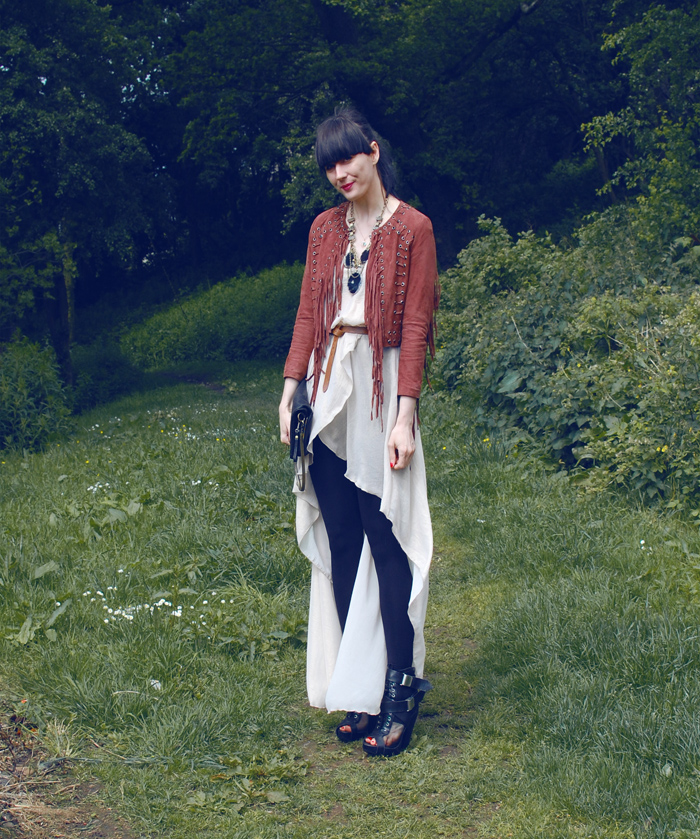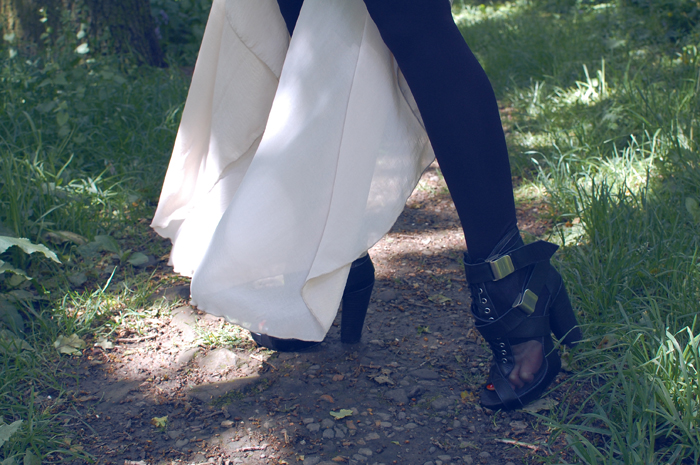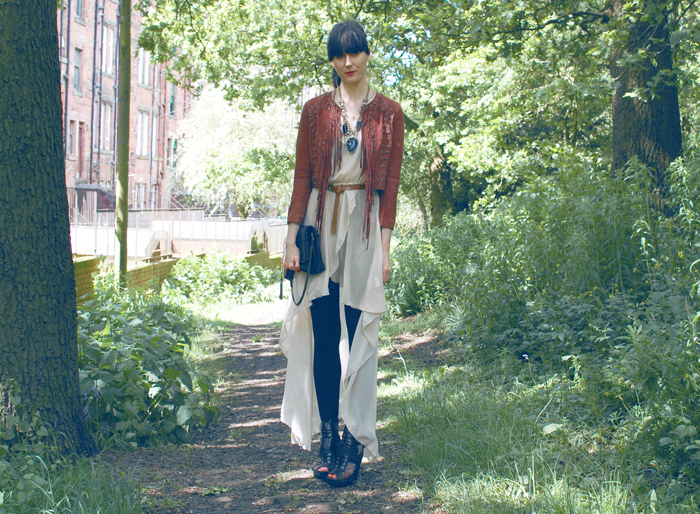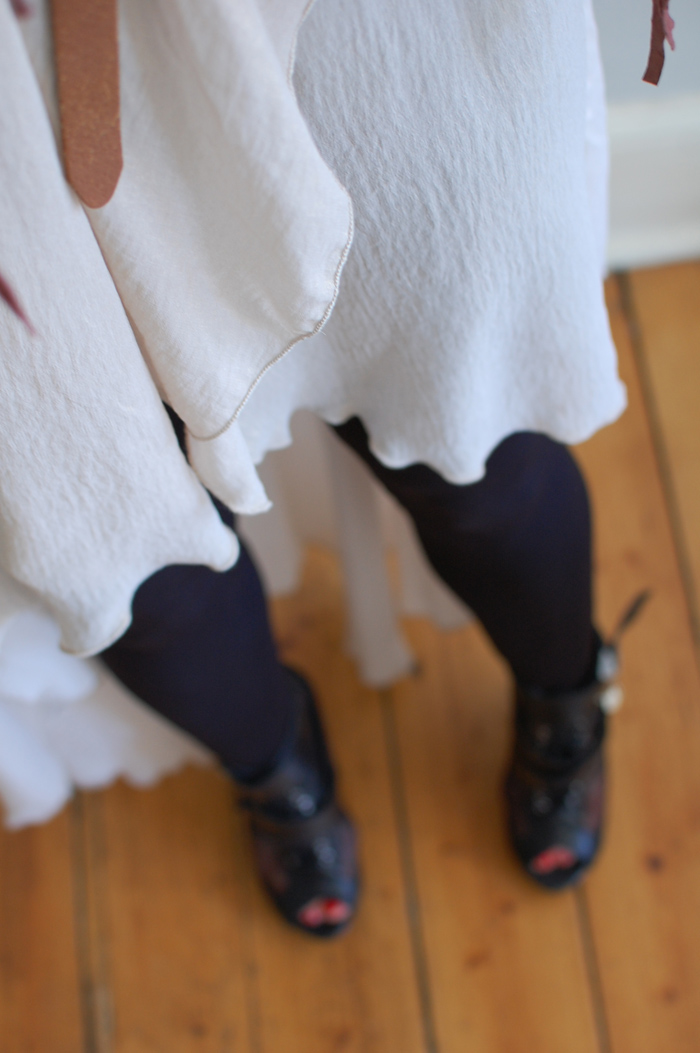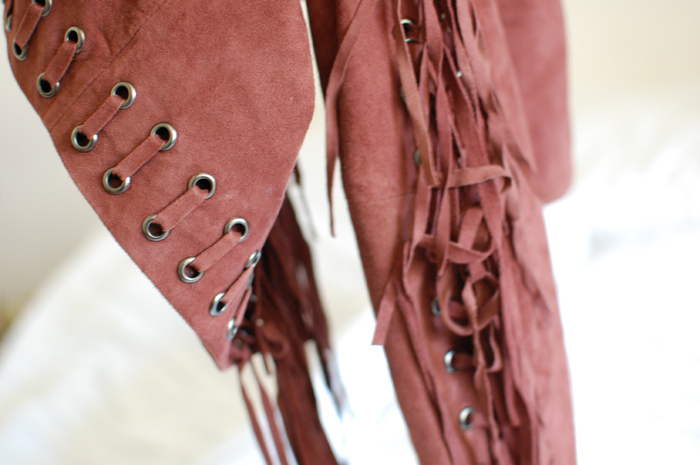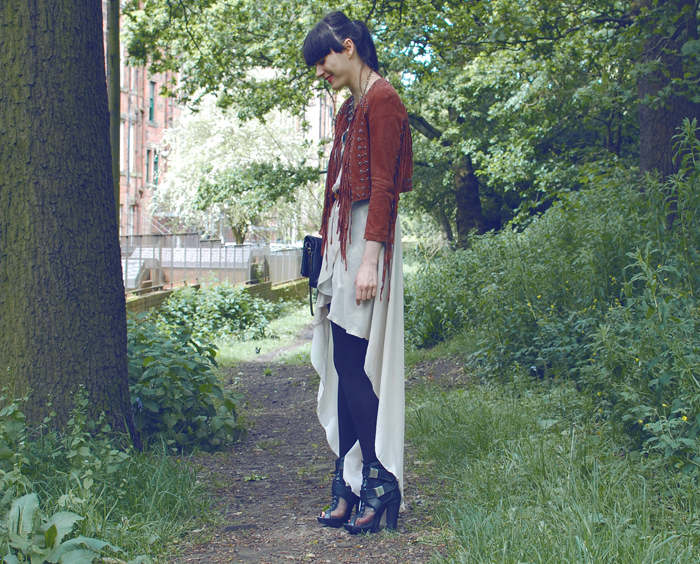 Queen Michelle