This is the "Happy Happy" bow designed by Stephen Johnston.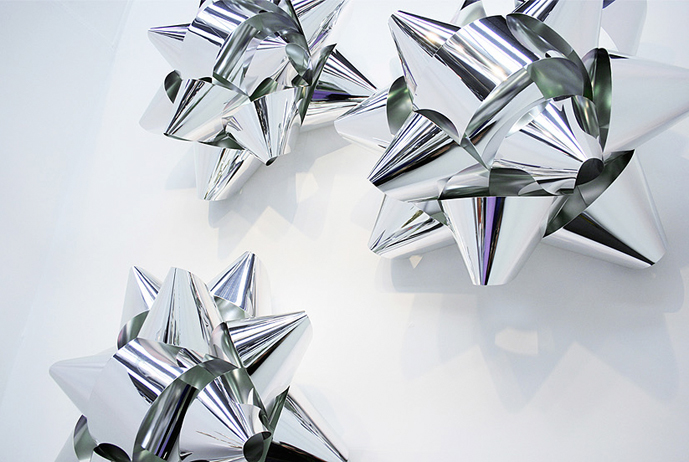 Made of mirror polish alluminium and measuring over 70cm across,  this wall hanging decoration is 
 a product designed to make you happy... and it's as simple as that!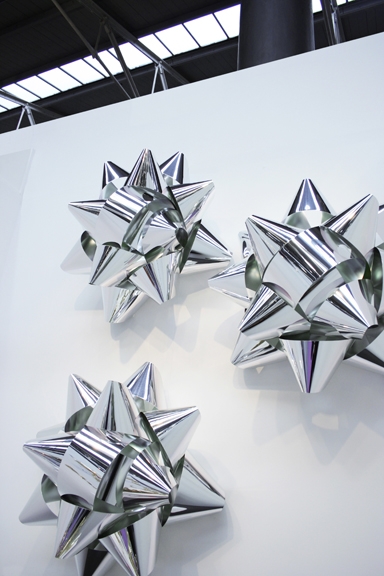 It does make me happy happy
But the price makes me sad sad.
£1800 for single bow!!!!!!!!!!!
Available from here
Bah...
Queen Marie
x