Apologies for the severe lack of posts today, and possibly tomorrow, but it's crazily busy in the Kingdom at the moment and finding the time to write is, well, impossible just now. So just a quickie for tonight.
I received an email the other day from Samantha McEwen from Heriot Watt University, School of Textile and Design, showing me her graduate collection. We don't get a great deal of emails from Scottish graduates and designers, which is a shame as it'd be great to showcase some homegrown talent every once in a while.
Samantha's collection is as colourful as it is cheerful, with volumous silhouettes and mixed textiles all vying for your attention. There's a  lot to absorb in Samantha's work, at first glance, and whilst the shapes may require paring back somewhat to ensure the patterns don't become overwhelmed by the volume, the spirit of the collection is undeniably optimistic.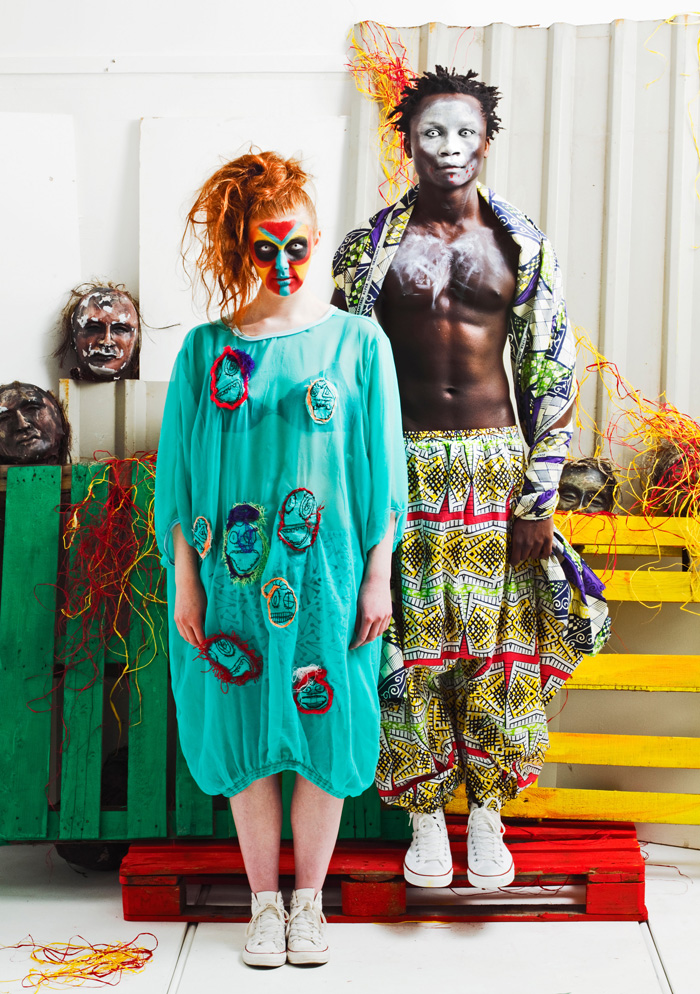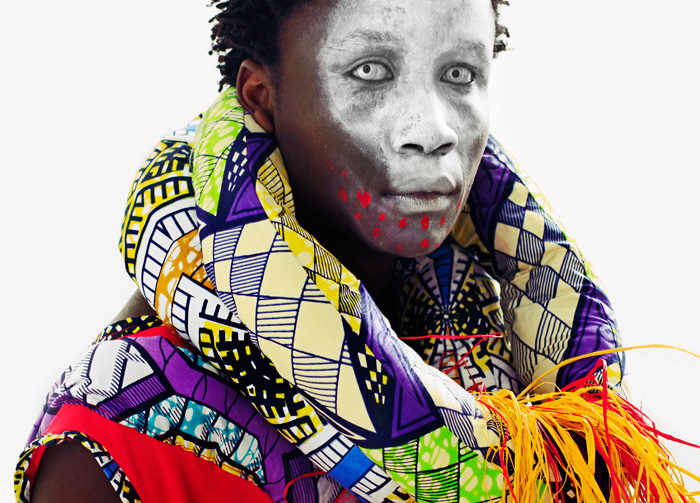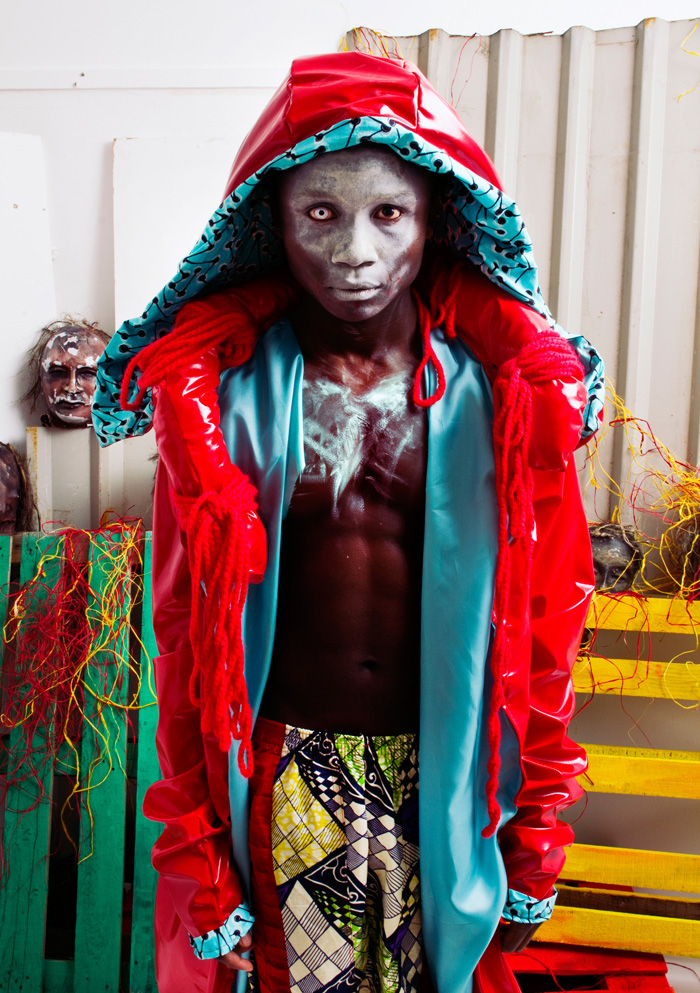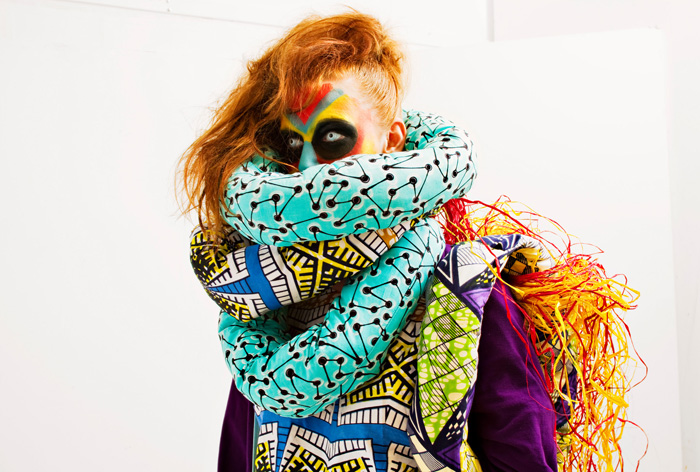 Samantha describes her collection, "My collection is based around the theme of Voodoo from its roots in African Slavery to its prominent relevance in today's Caribbean Culture. The collection is a series of Unisex garments for Spring/ Summer 12 that translate the importance of preserving the physical character, cosutmery and rituals of the voodoo religion whilst projecting the idea of Fierce personal identity into the designer market. Focusing on the idea of Optimistic Clothing the collection is  built up of entirely wearable, durable yet delicate pieces that mirror the creativeness of the Haitian/African people combining the idea of fashion and performance that intertwine modern materials with symbolic gesture. The collection consists of baggy oversized printed jumpsuits, laser cut bomber jackets, hand printed dyed fine silk t-shirts with embroidered voodoo faces made from raffia, chunky knit and an eclectic clash of other textures. With a street style vibe to the collection i want the wearer to feel overjoyed when wearing the garments and embrace the collections exotic and colourful nature."
It would be very easy for patterns and bright, clashing primary colours like this to vere into 80's territory, namely Mr Motivator, but thankfully Samantha has managed to temper the patternity and lend it a definite sense of celebration and nowness.
I can certainly see she would make a roaring trade in printed scarves for people who prefer to add a small flashes of bright colour and pattern, rather than going all out. Me? I'm an all out kinda gal.
Queen Michelle
Garments & Styling - Samantha McEwen / Photography - BarkerMcLean - http://barkermclean.com/
Hair & Make Up - Eilidh Graham / Models - Kevin Mdanga  / Rebecca Weir @ Colours Agency, Glasgow