Way back, over a year ago, I posted about Slovanian label Nioka, designed by Nika Ravnik.
Nika graduated in Fashion and Textile Design from the Faculty of Natural Sciences and Engineering at University of Ljubljana. She went on to study Fashion Design at Designskolen Kolding in Denmark, finally prresenting her final year collection at Copenhagen Fashion Week in 2008.
she describes her latest collection as:
...inspired by the human body with all its advantages and disadvantages.The body is a timeless design that is given to us. In different cultures it is idealized, presented and cared for in different ways. It is an instrument to create and a machine to kill. On a psychological and physical level a human body itself is so strong that can take us far beyond the limits. On the other hand it is so sensitive and fragile that can be destroyed in a moment. The paradox of perfection is transferred to the collection metaphorically. "What does it mean to be perfect and right?" niOka found the answer in putting together the basic garment patterns, as an ideal body, in unstandard ways or in the wrong positions. 
Her work is always very wearable with softly draped tops, loose trousers and sheer jumpers in unobtrusive colours.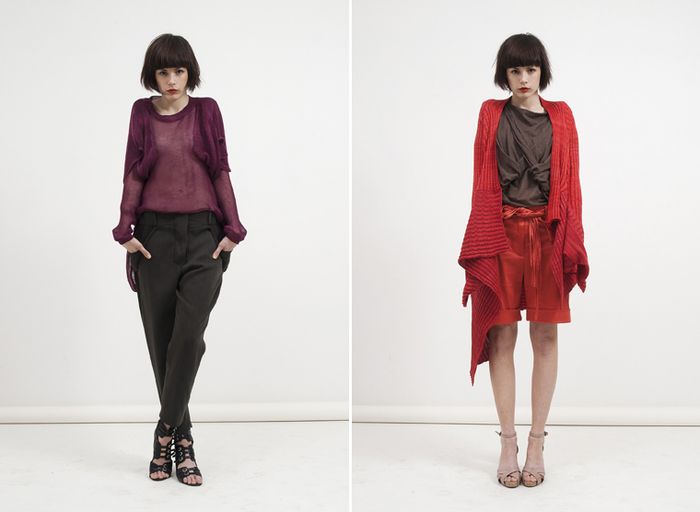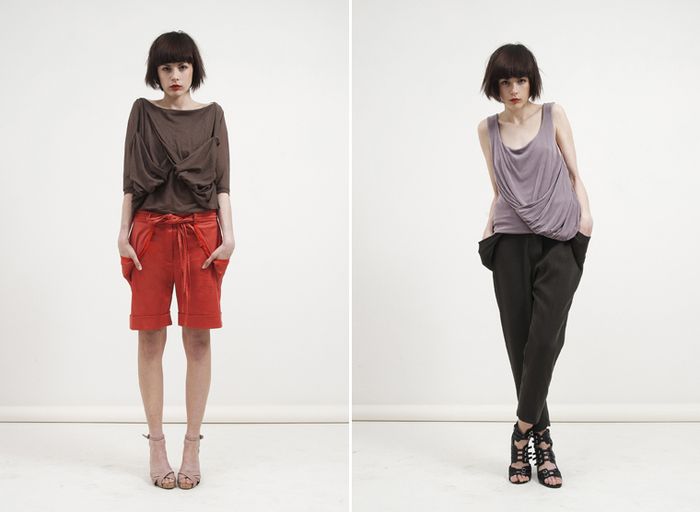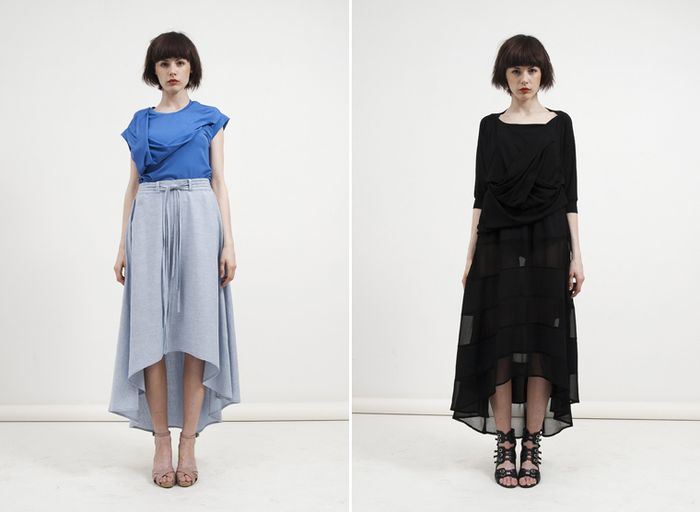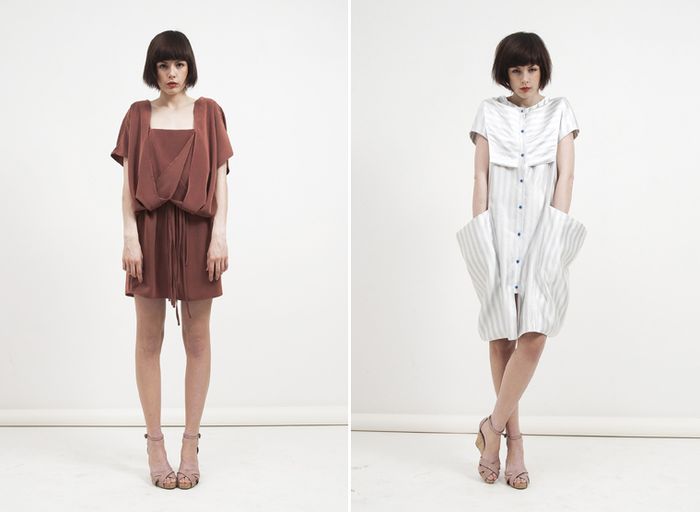 This season she has included some beautiful long skirts which are always a winner for me. The sheer black one being especially pretty.
Queen Michelle