For all your support and for being "really cool people" (Jaggy Nettle's words), the lovely people at Jaggy Nettle are offering Kingdom of Style readers a whopping 40% off their clothing til the end of January. This is off everything on the site. So if you want to get some incredibly beautiful cashmere at much cheapness then go forth and shop!
My own Jaggy Nettle jumper has been in the wash and came out as soft and gorgeous as ever and will most likely be coming to London with me too - flying the new Scottish designers flag and all that.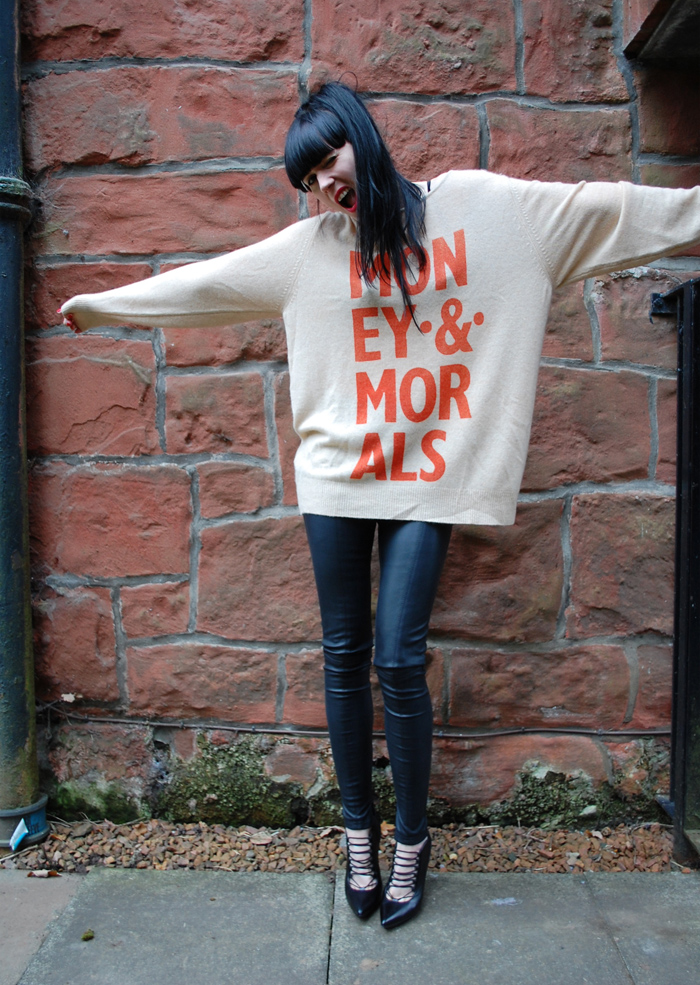 Simply enter the code KOS40 at the checkout.
Queen Michelle