What could make a lovely cuppa even more lovely?
Why finding a little bunny at the bottom of course!
This is the Bunny Surprise Cup made and sold by the lovley Alina Hayes in her etsy shop.
Bunny Surprise Cup $28.00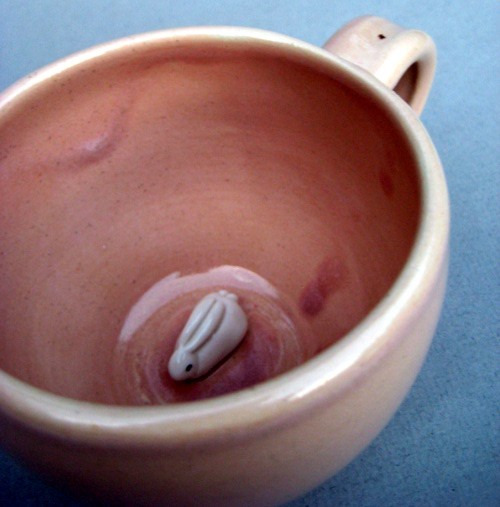 Alina hasn't stopped at cups, Im delighted to say. Bunnies pop up everywhere...
Bunny Bowl $34.00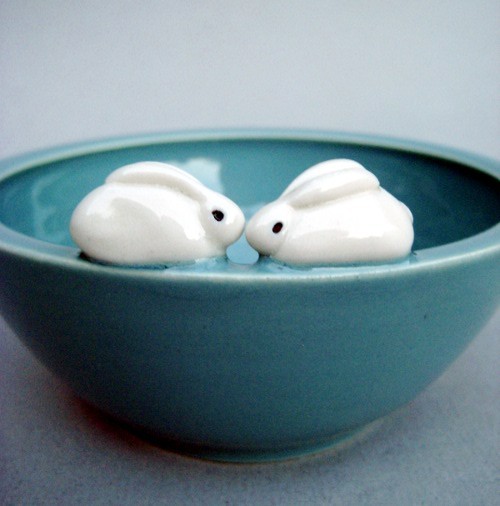 Bunny Cream and Sugar Set $64.00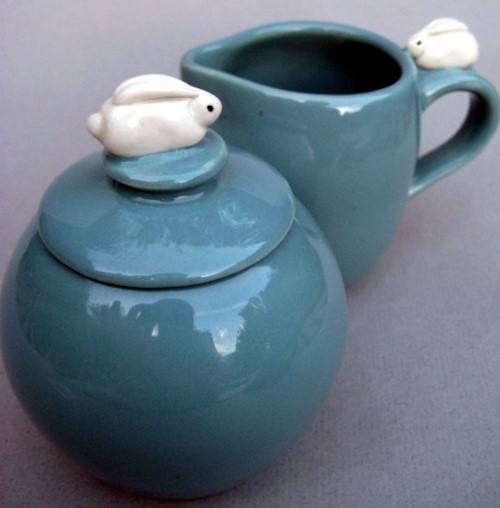 Bunny Cupcake Stand $38.00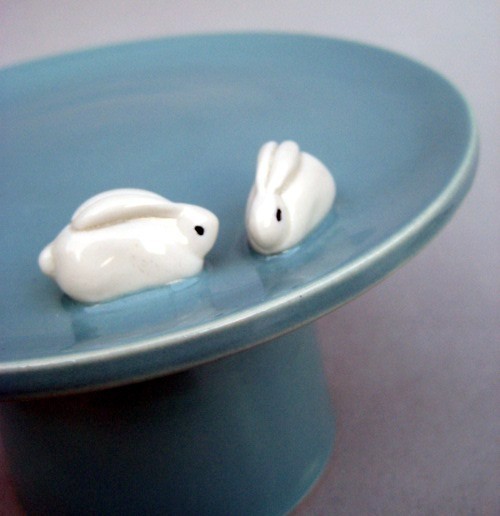 And the only thing more wonderful than bunnies?
Little birds of course...
Little Bird Cup $18.00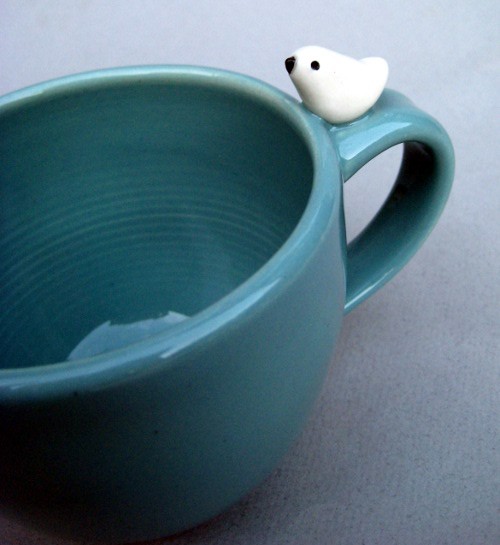 Queen Marie
x