I am always very excited when I get access to the gorgeous high res Ana Locking images from her new collections. I know to expect a delicious exploration of colour, but other than that I'm never quite sure what kind of silhuoette she'll present - except that I'll want to be wearing it!
This season she presents 'Insides' and explores the inside of the human body, from insides of the body photographed by a microscopic lens and printed onto garments, to the blood red and fleshy pink that runs through the collection.
'INSIDES' is a story about decomposition and regeneration; life in motion. There are existential crisis and lively emotions.
There is beautiful delicate lace which looks like fibrous connective tissues, straps which represents, perhaps, bones and skeletons.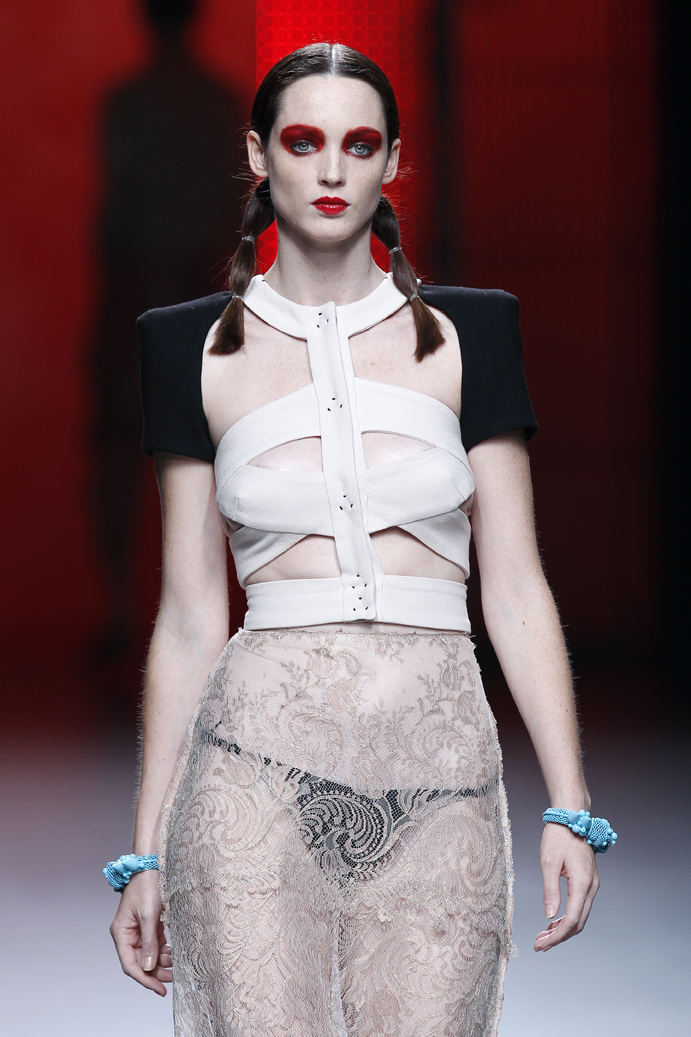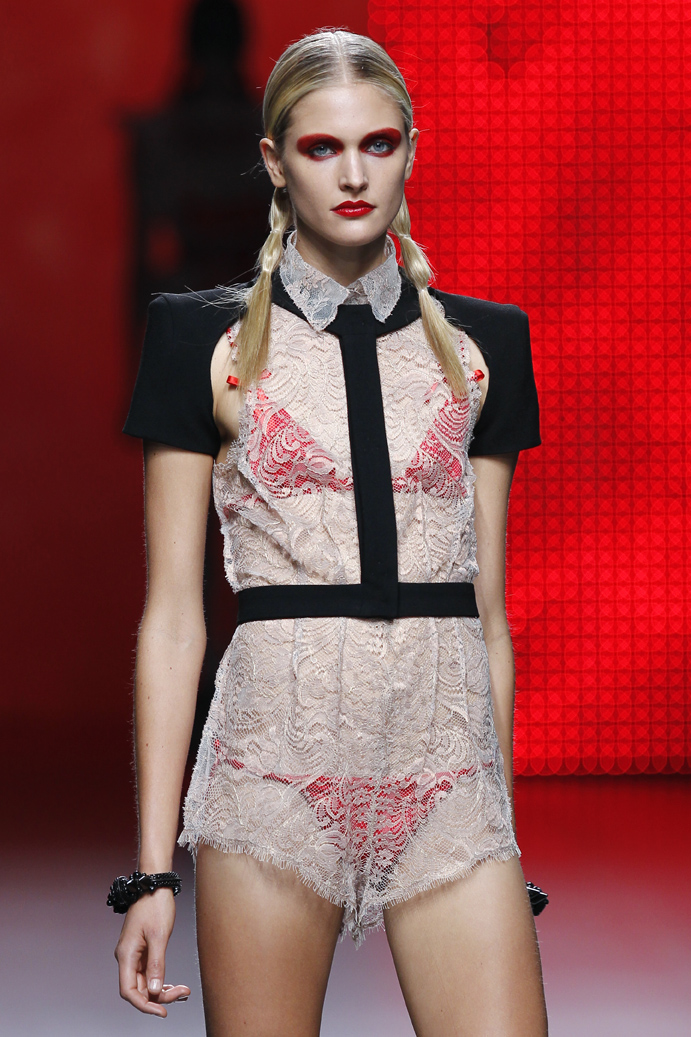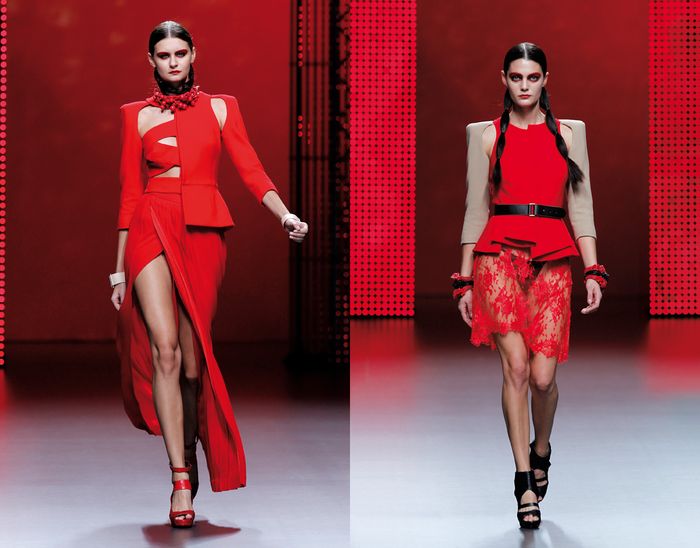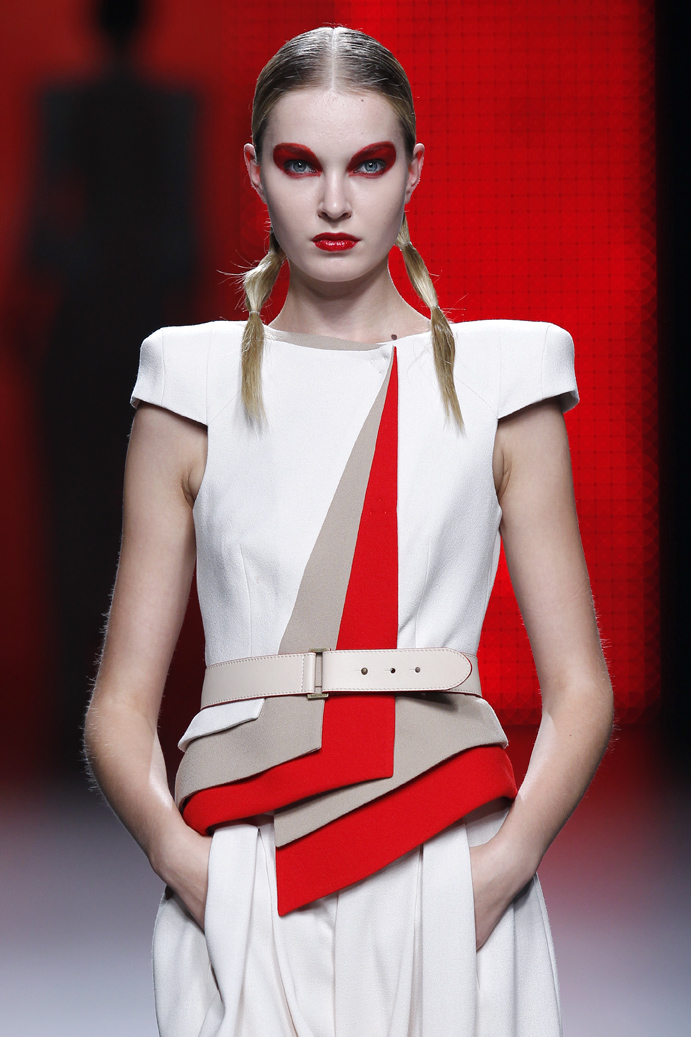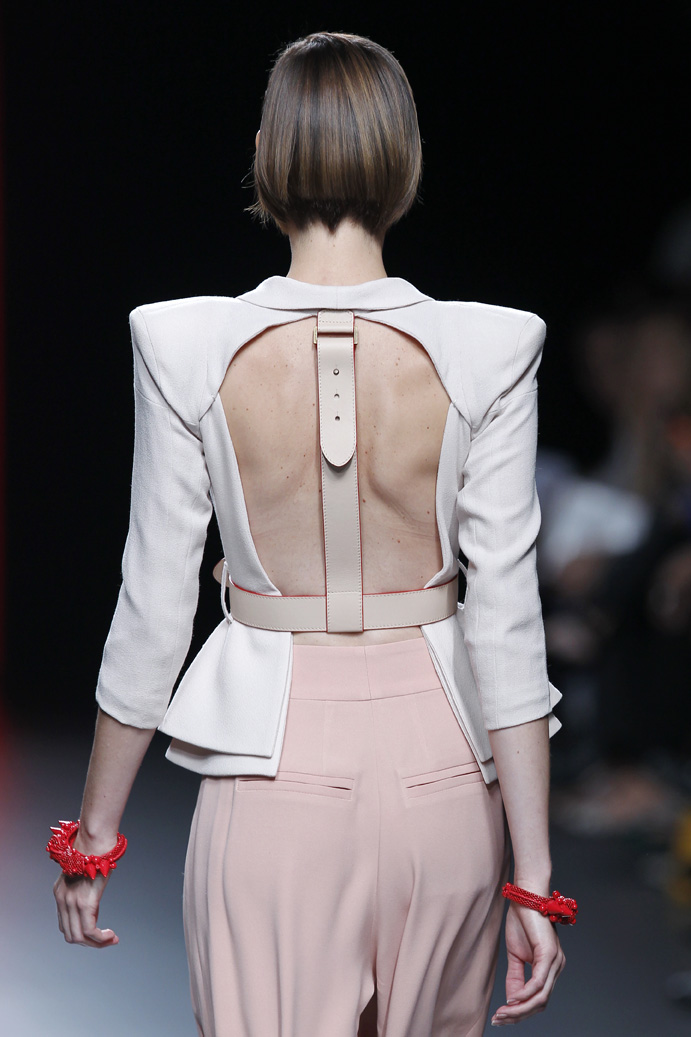 "Being able to literally see the insides of the body gives people the chance to see themselves in a whole new light."
Of course, there is always the delicious shoes to accompany her beautiful collection.
Queen Michelle