I'm sitting here wearing an Anthrax t-shirt, ripped old jeans and hair up in a disasterous approximation of a bun - basically the absolute antithesis of feminine.
I am, generally speaking, not that interested in ultra feminine frocks. I do make exceptions for lace though. Imagine my surprise when I opened another Mysteriously Appearring American Apparel Package which arrive mysteriously and regularly, to find a beautiful lace bodiced lavender dress.
This is not the AA we all know and, well, hate to be honest. A demure frock from AA?! Yes indeed. I decided to up the feminine quota and wear it with a floral crown. I also altered the front of the dress to give it a bit of extra drape. In reality I will probably end up shoving it over jeans most of the time, but it was nice to remind myself I am actually female. Shocking, right?!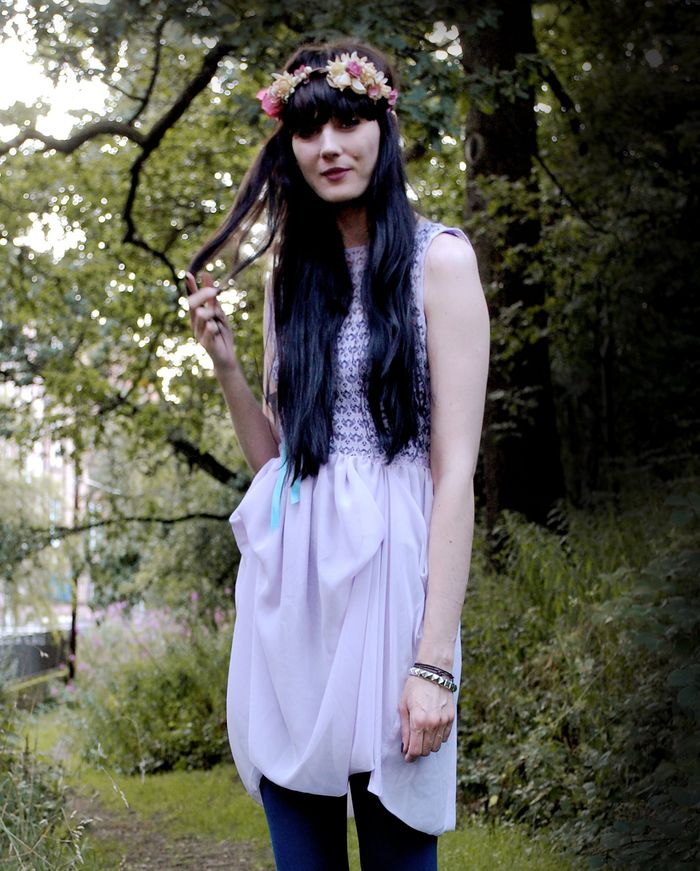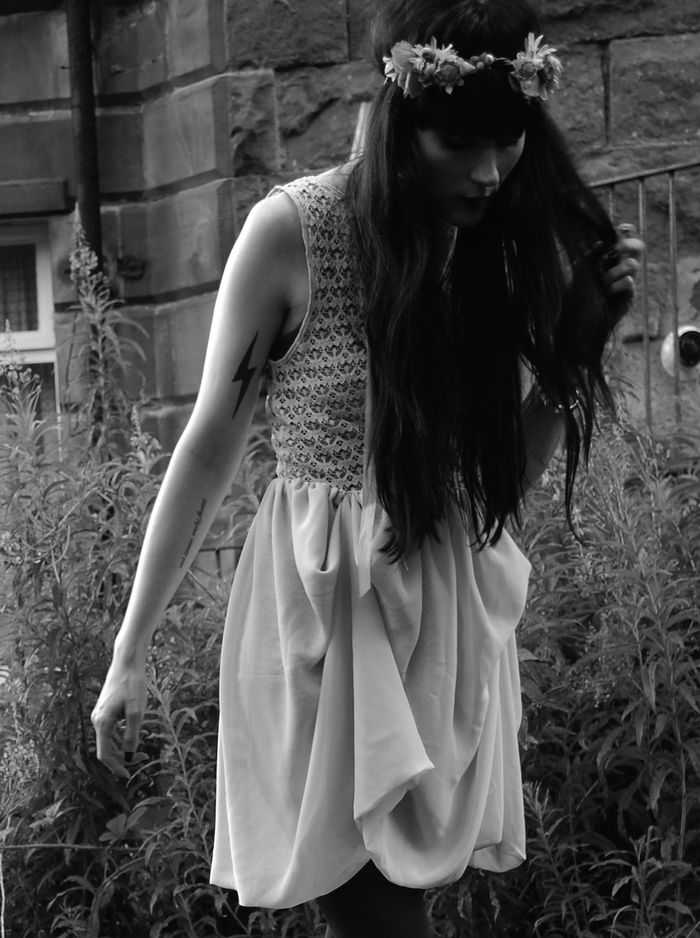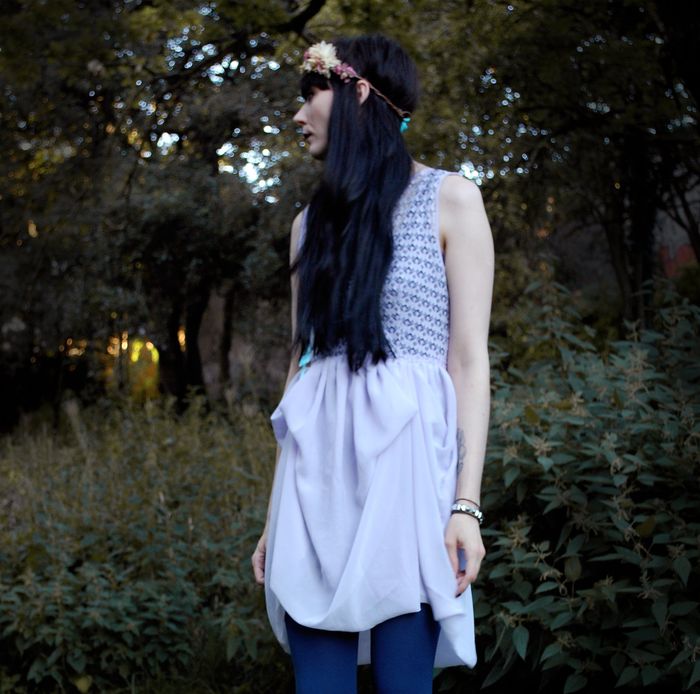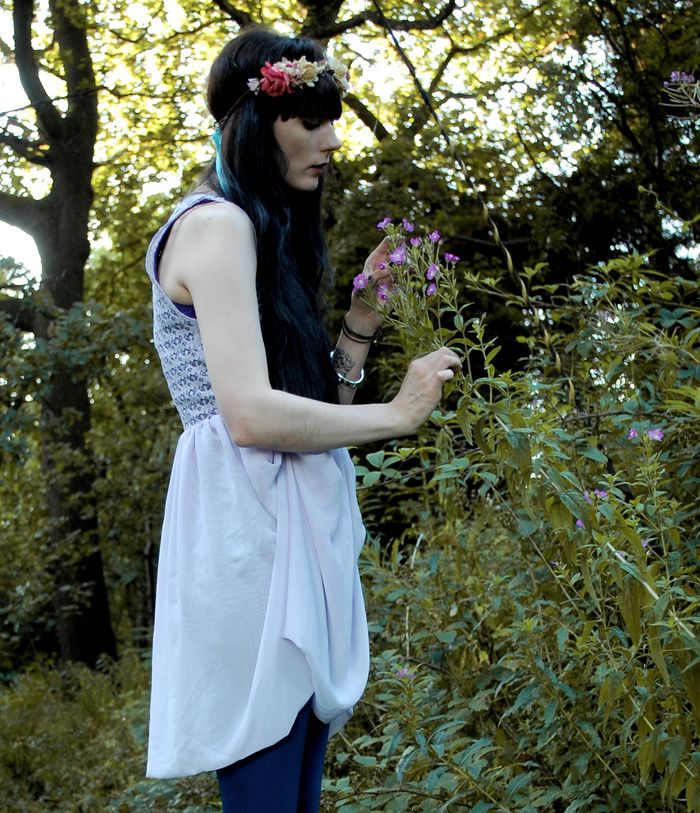 Oh I'm just like a frolicky, er, tattoed, Slayer loving wood nymph... or perhaps not.
Queen Michelle