I have lots of rings but can never be bothered wearing any of them. Quelle Surprise! 
But out shopping the other week, with Queen Michelle and Suzanne both of whom, were laden with all kinds of glorious rings, my fingers felt very bare. Very bare indeed. 
But I think I have found the perfect solution - bunnies to cover the bareness!
This is the bunny ring designed by Me&Zena available at Lazy Oaf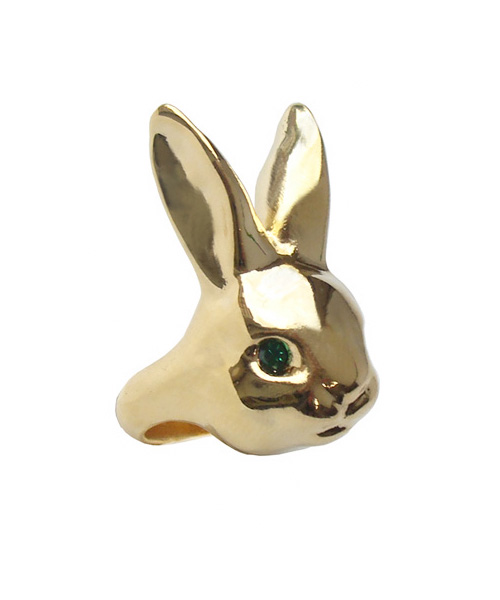 He comes in silver and gold and costs £25.00
I could never choose between them. I love them both. I need them both. One silver and one gold methinks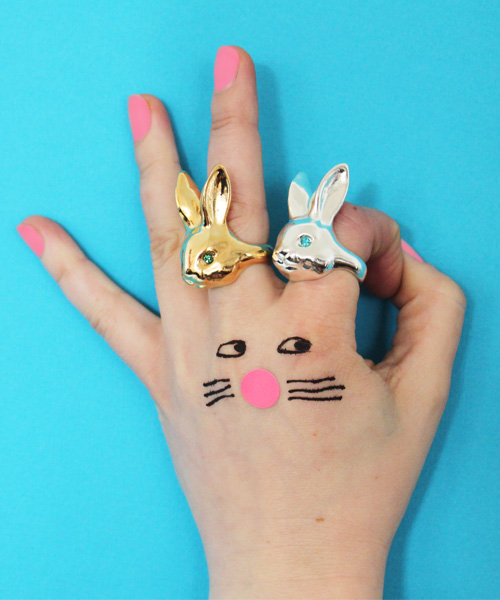 Everybunny deserves some bunny love...
Queen Marie
x