Dear American Apparel,
You probably thought I had forgotten about the bloomers you included in one of your packages. You also probably had a wee laugh up your sleeve thinking you could out-weird me by sending me some ugly assed shit . Well, I thrive on wearing ugly assed shit so BRING IT!
Oh yeah, you thought sending me those fugly, green, lace trimmed cycling shorts would be funny, but no luck because I found a way to get use out of them. That nude, skin tight halter playsuit? Even that didn't escape the clutches of my closet. Bloomers? Purlease! I was rocking that shit back in '91!
So I will see your bloomers and raise you a vintage Anthrax t-shirt, vintage lace blouse and Topshop shoes. Bo!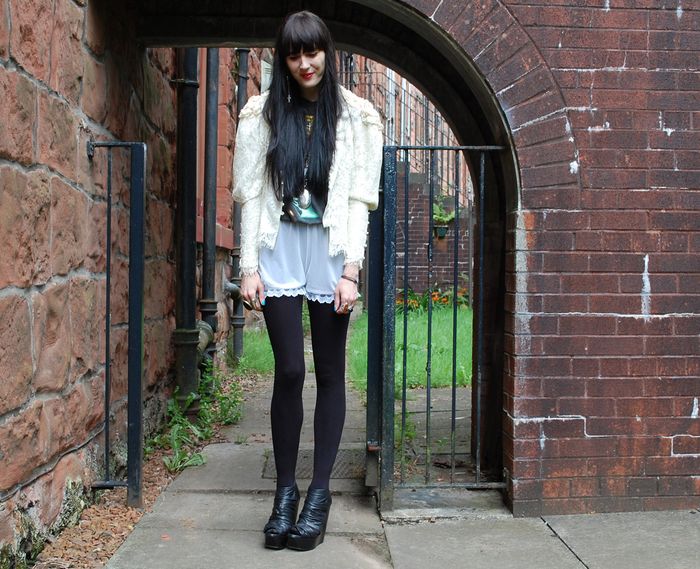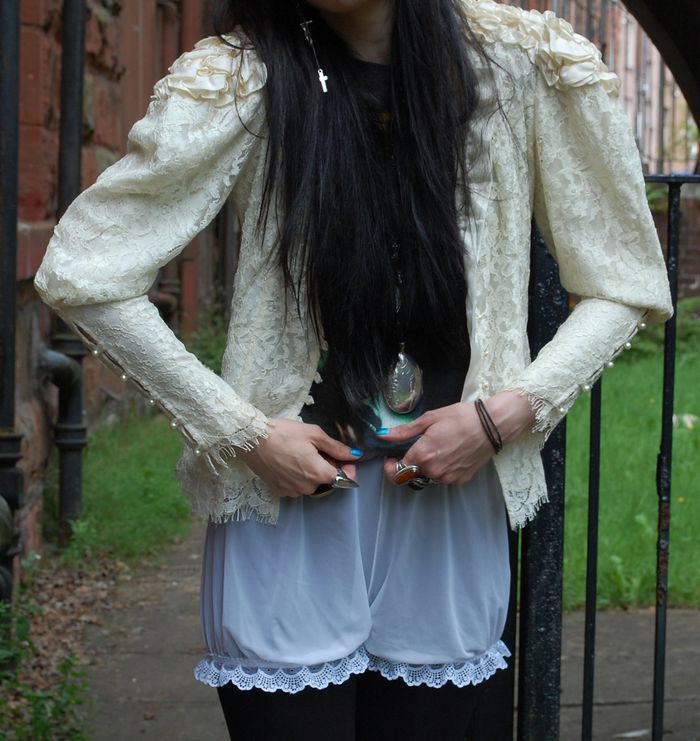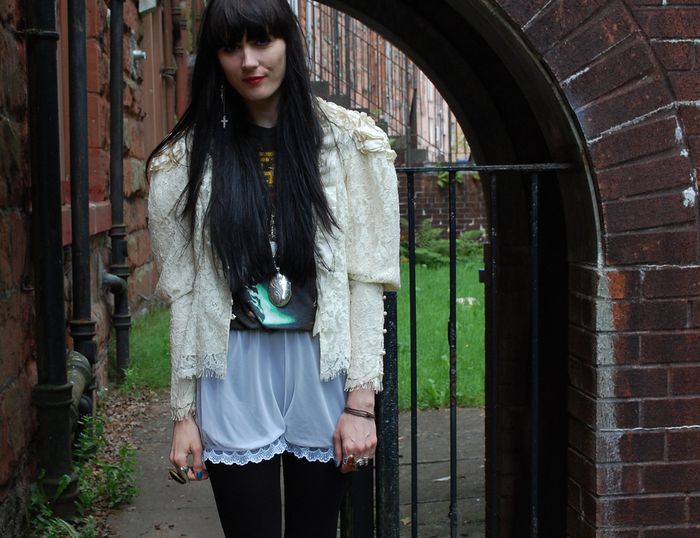 Queen Michelle
PS: Sorry, Queen Marie is ill today so I'm on posting duties.
PPS: Who the hell let me cut layers into my hair?! I shouldn't be near scissors, everyone knows that!