It seems like the school holidays have just started and already the shops windows are filled with school uniforms and schoolbags
When you are young the summer holidays feel like they last forever. Finishing for the summer, it always felt, like it would be an eternity until you would see your school friends again.
I vividly remember that my school friends would give each other friendship bracelets at the end of term. You would each tie on the others bracelet and basically keep it on until it fell off. Sometimes they lasted the summer, other times they got dirty,wet, then fell apart. Bleugh!
 Friendship Bracelet $4.50 from here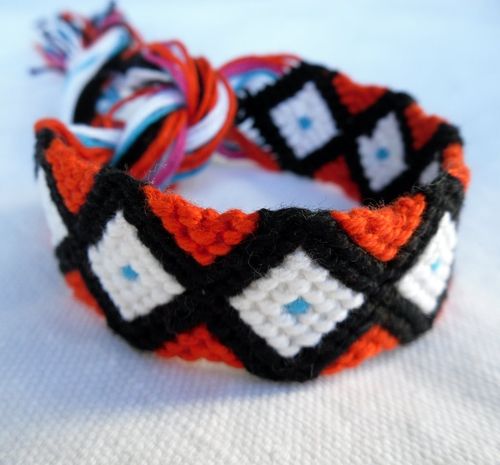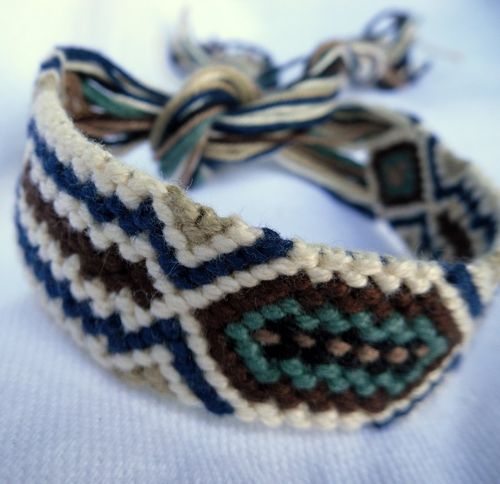 Now while I would be happy if any of my friends gave me one, I would be much more excited if they gave me one of these...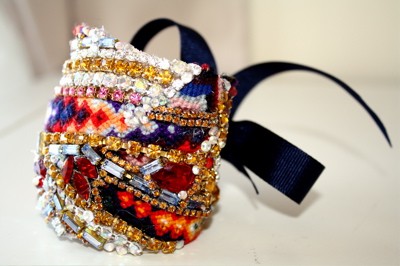 This is a wonderful wonderful rhinestone friendship bracelet made by Doloris Petunia ,available for $230.00 from her etsy shop, which is packed full of treasures...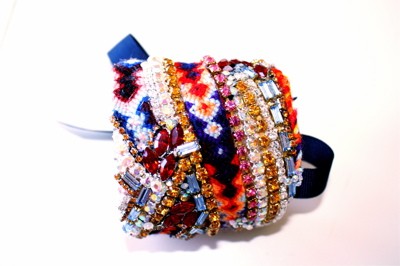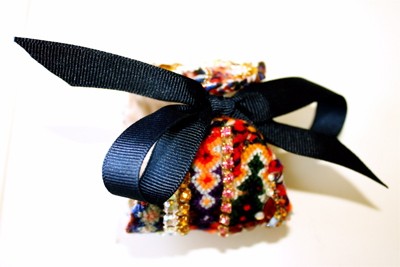 How happy would you be with one of these on your wrist?
Rhinestone Friendship $190.00...
Much more glamorous than wet, sad and soggy string, don't you think?
Queen Marie