Ana Locking is fast becoming one of my favourite designers.
I have written about her 3 times so far: here, here and here and I'm about to again. This time Ana has treated us to a range of utterly gorgeous shoes.
I gasped as I opened each tif file and zoomed into all the details.
In terms of heels, there is something there for most high heeled shoe lovers and, of course, they compliment her stunningly dynamic and colourful clothing perfectly.
It's the wedges that really have me drooling with desire. I am so drawn, rather strangely, to the red and black ones in particular, although the multicoloured ones are almost edible!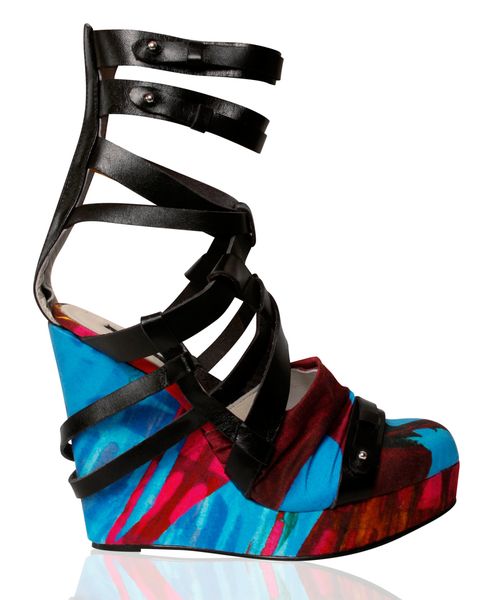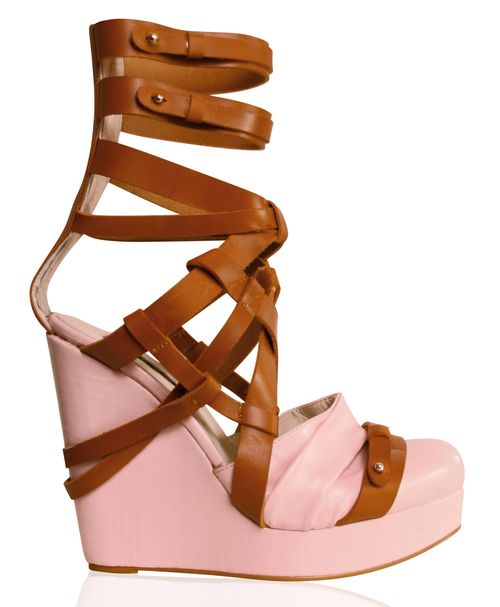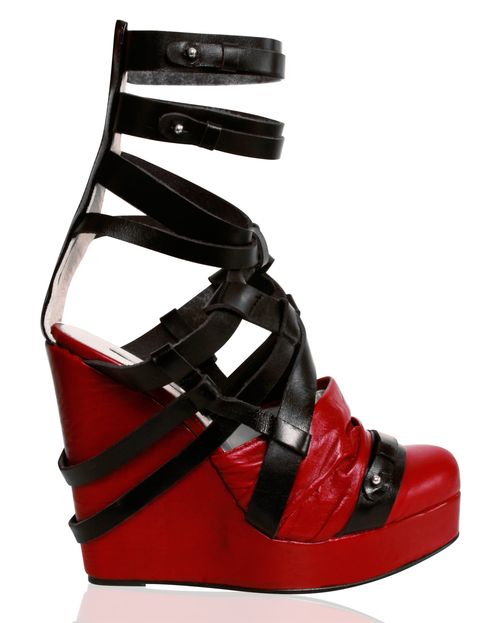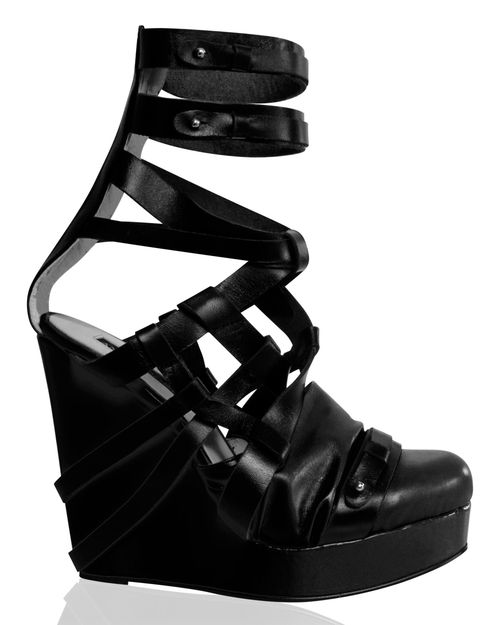 Who am I kidding? I couldn't pick a favourite as they are all delicious.
I'm surprised we haven't seen more exposure of this designer as she is creating really gorgeous, well crafted clothes and perfectly complimentary, yet stand alone, accessories.
This dress would look utterly immense over my planned outfit for the Scottish Fashion Awards. Ah, a girl can dream....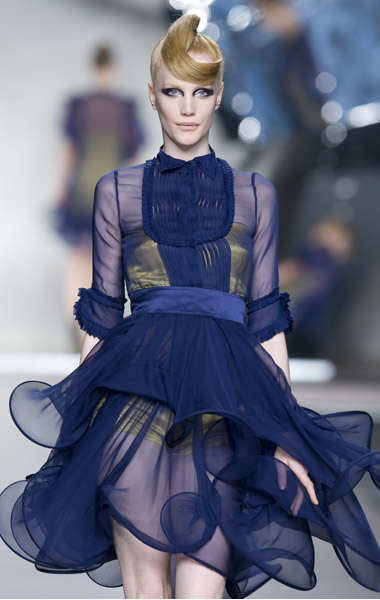 Queen Michelle