It's Friday, it's really hot and I can't string sentences together so I'm afraid you're getting an outfit post.
I've been trying to come to terms with my dislike for certain kinds of animal print like leopard. Well, the best way to confront your fears is to meet them head on, as they say. So when I was charity shopping a few weeks ago I found this pretty awful furry, leopard print pinafore. It was so awful I had to buy it.
Last night I eventually took it out of the bag and hacked it off into and skirt and had a look to see if I could, in any way, carry off a hairy, leopard print skirt!
American Apparel headband and blouse, Tabio tights, Carin Wester shoes, Giia neckpiece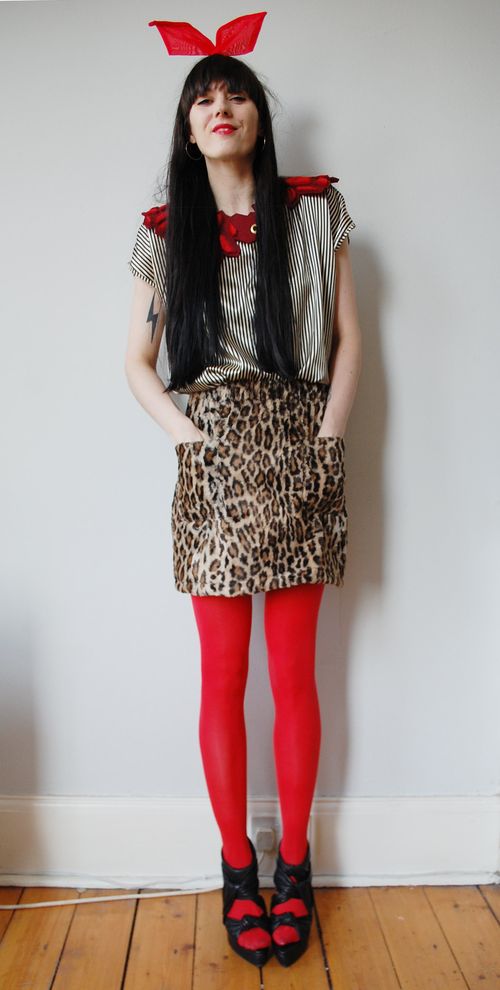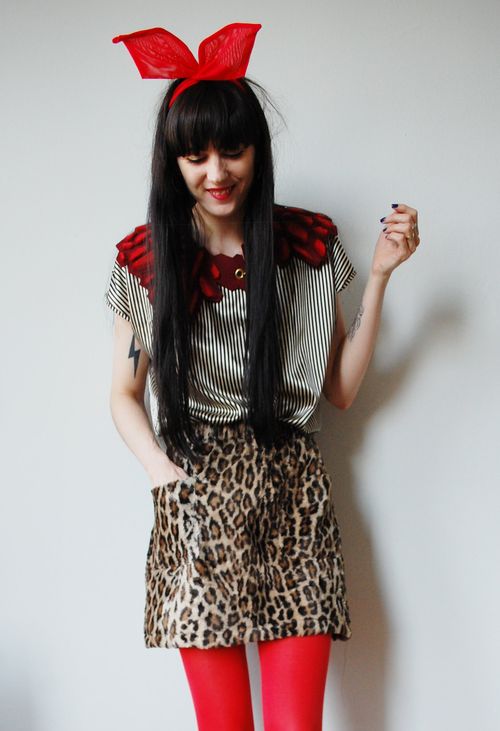 Le Tour de Force headpiece, Slayer t-shirt (please someone take this off me because I wear it constantly - no don't because I'll bite your hand off!), Tabio tights, River Island boots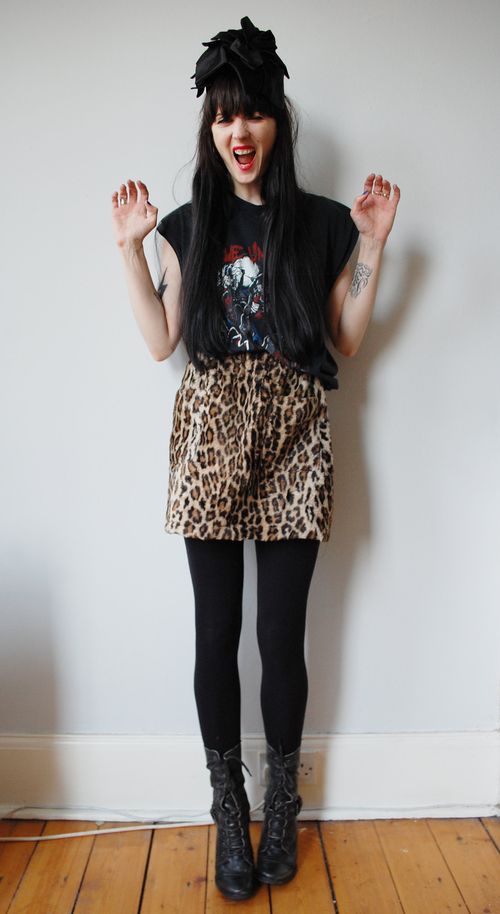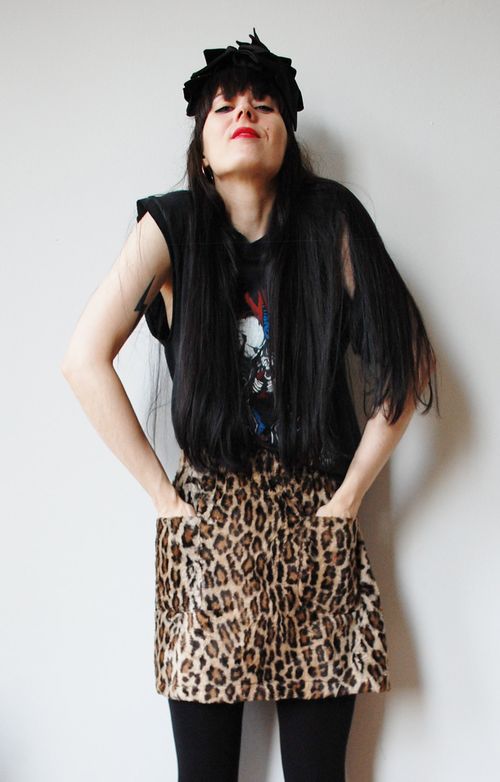 Topshop top, Norwegian Wood cardie, vintage hat, Storets leggings, All Saints shoes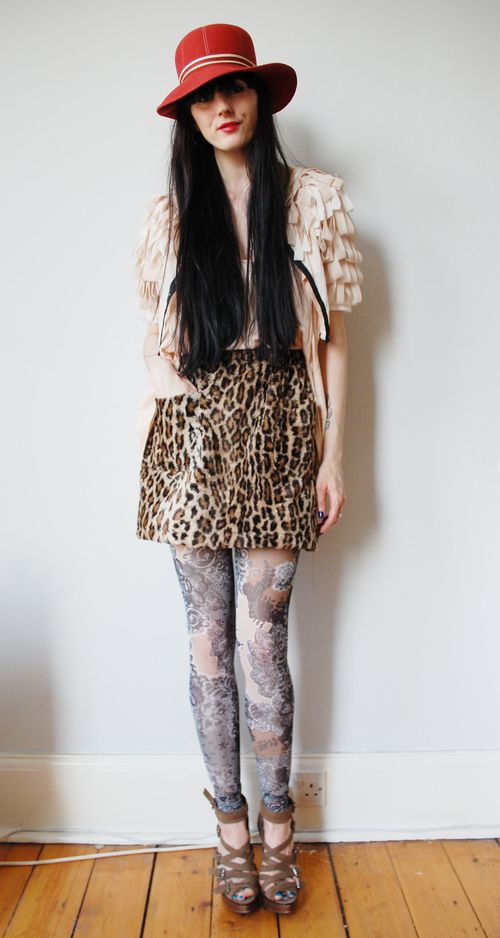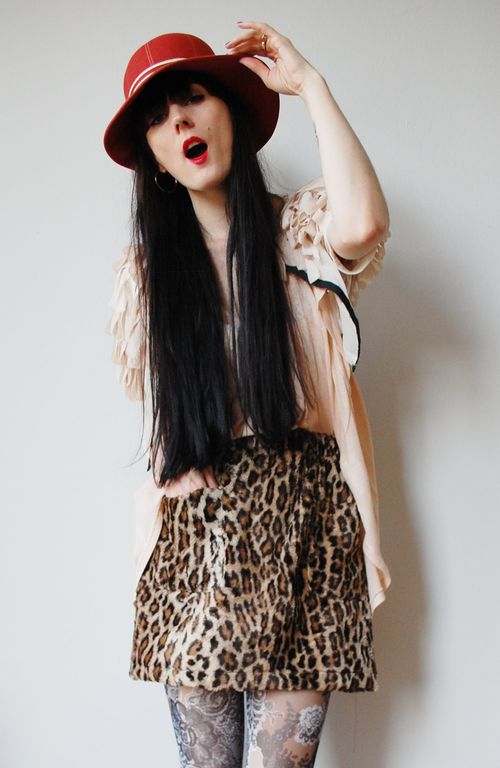 I'd most likely, surprise surprise, to wear the Slayer tee ensemble as it feels less animal print for some reason and, in general, the whole look is what I'm most comfortable in at the moment. Although I've also been wearing my Le Tour De Force headband a lot too and it's supposed to be for the awards, but I love it so and it makes my head happy!
Queen Michelle